It is no secret that I am homeschooling middle school (and elementary too!). From the moment I began the process of preparing to homeschool high school I have been writing and sharing about it. Then my second child entered middle school and I really started adding resources and information for middle school. 2016 has brought about some great information, insight, and resources for homeschooling middle school here at Starts At Eight. Last week I shared the most popular posts from 2016, now I would like to share some of my favorite homeschool middle school posts from 2016 here at Starts At Eight.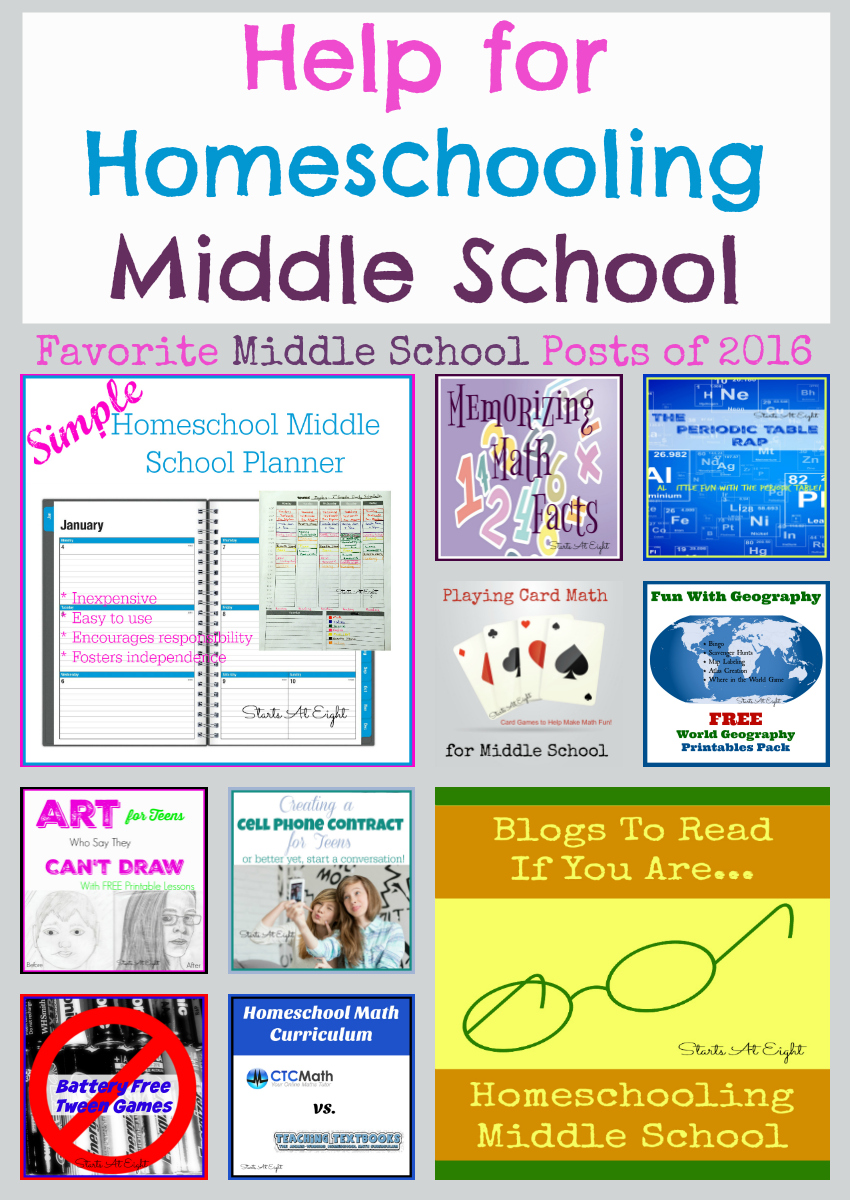 Homeschool Middle School
Finishing Strong ~ Homeschooling the Middle & High School Years
It has been more than two years now since I started co-hosting the Finishing Strong Link-Up here at Starts At Eight. This is the place to come and find homeschool middle & high school resources. Every Wednesday a new one goes live and we feature our favorite posts from each week.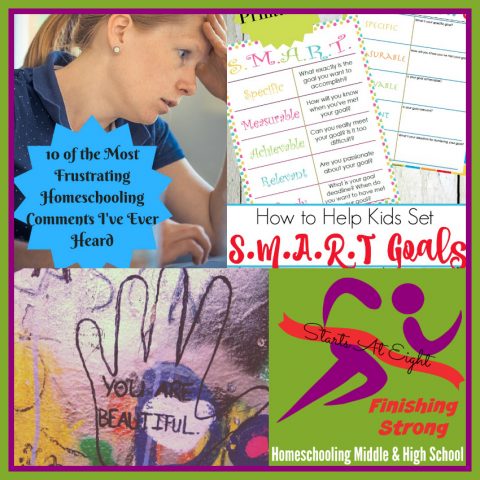 General Middle School Topics
Field Trips
This is a service I was so excited to find this year! It is great for all ages, allows you to explore and experience many different museums and exhibits, giving you access to live, knowledgeable people, all from your home!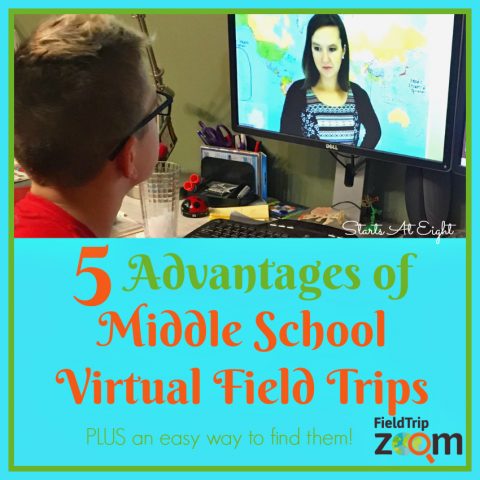 English/Language Arts
This year I created an Ultimate Guide of Things to Memorize that includes English, History, Math, Science, and Geography. I have linked directly to some of them below and you can see the full list here: Ultimate Guide of Things to Memorize.
History/Geography
My World Geography printables have been a huge hit with kids of all ages. They are FREE, versatile and easy to use!
Science
Art
Mathematics
Other Favorite Posts
Be sure to check out the Most Popular Posts of 2016 from Starts At Eight! I tried to choose different things for this list but there are many awesome ones on that list for homeschooling middle & high school! Also check out the Favorite Homeschool Middle & High School Posts from 2015!