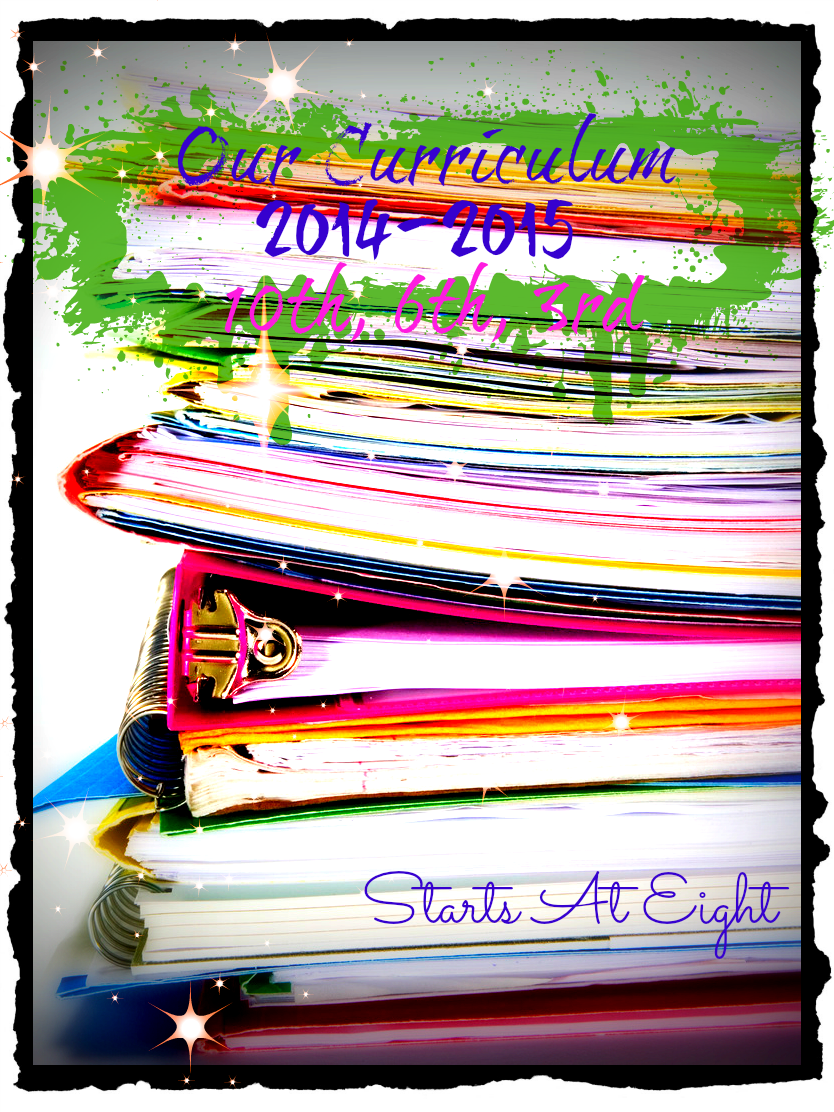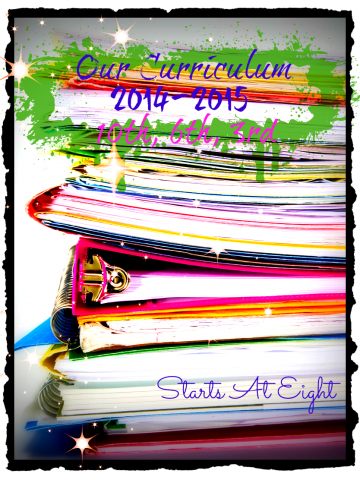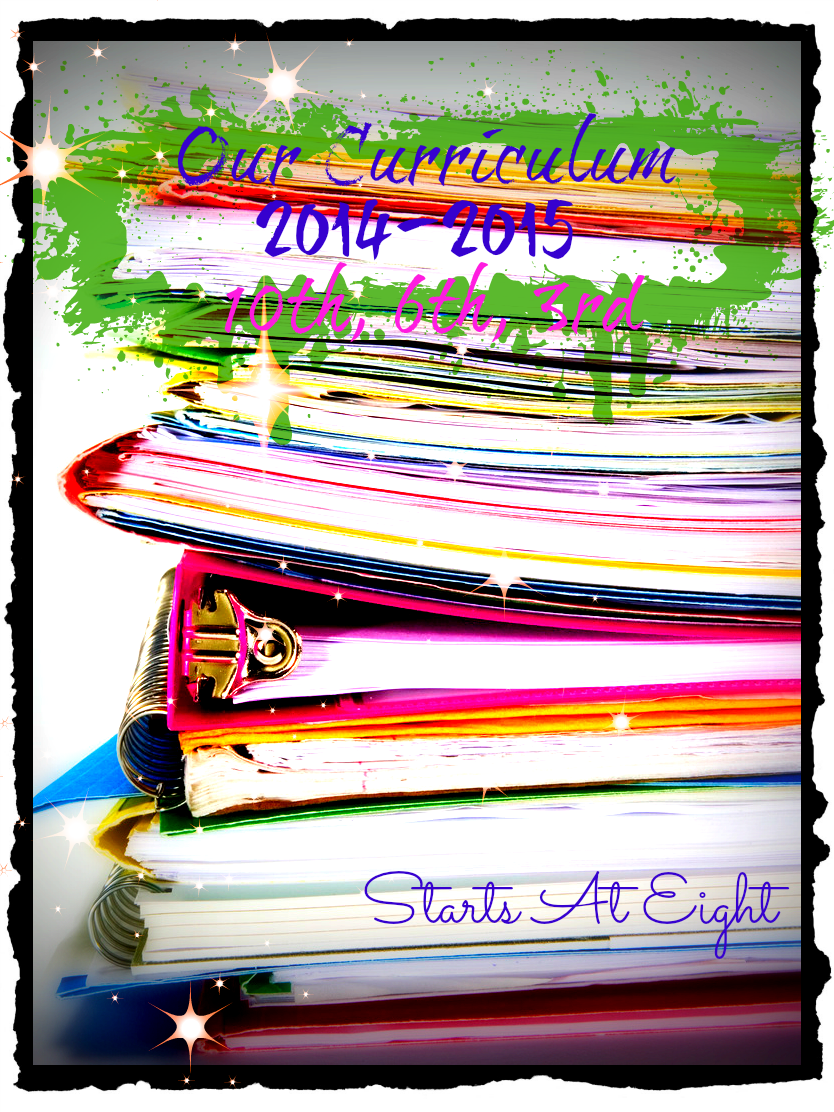 We are entering our 9th year of homeschooling this year. This year begins a phase in our homeschooling when I will have one at each level. I am homeschooling one in high school, one in middle school, and one in elementary school.
High School (10th Grade):
Chloe's Full 10th Grade Homeschool Curriculum for 2014-2015
One of the big changes for high school this year is that we are focusing on completing some CLEP credit. Over the summer she took her first CLEP Exam – US History I.  She will be at least completing two more this year, both Psychology and Sociology. We haven't decided on the math, history or science as of yet. We will see how the year goes.
You can check out my series on CLEP (College Level Examination Program).  I will be adding to it as we go.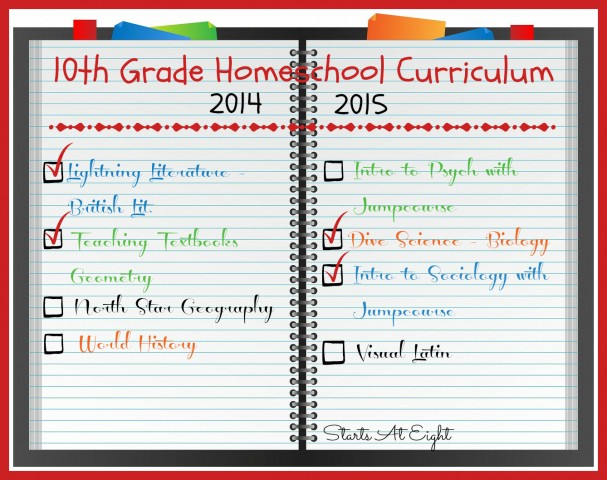 Middle School (6th Grade):
Jayden's Full 6th Grade Homeschool Curriculum for 2014-2015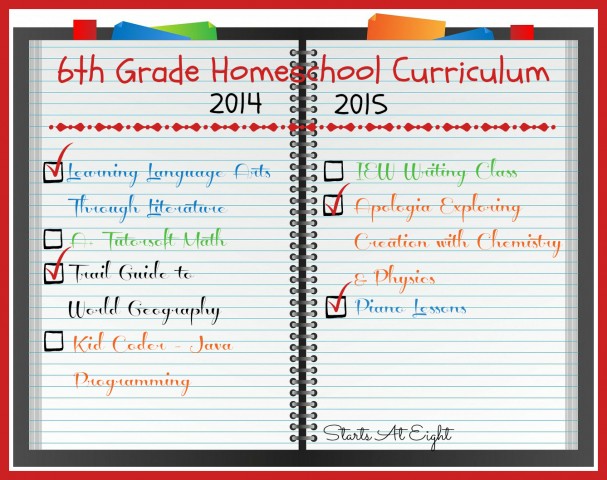 3rd Grade:
Ava's Full 3rd Grade Homeschool Curriculum for 2014-2015