I was just having a conversation with some homeschool moms about trivia and knowing facts. As I sat and talked about all the little jingles, rhymes and songs I used to teach my children things like the American Presidents, Periodic Table, Parts of Grammar, and more I realized how much those things help! Taking the time to memorize English grammar basics will really help your child along with sentence structure, writing, and comprehension skills.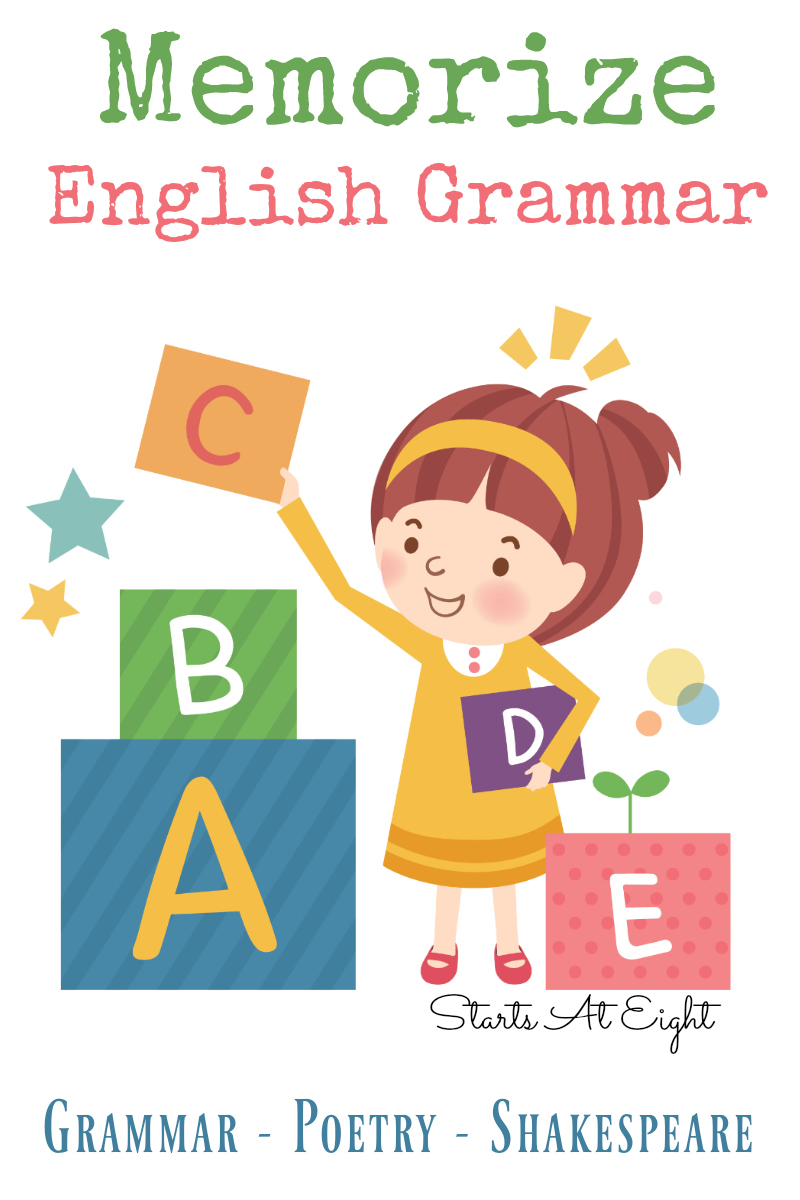 Memorize English Grammar
English Grammar
My 5th grade daughter recently asked me about helping verbs. She was working on her Growing with Grammar and needed to use helping verbs, only she didn't know them by heart. When my other two were younger I used First Language Lessons for the Well Trained Mind and in that moment with my youngest, I was regretting not having used it with her. Why? Because it did a fabulous job of helping kids to memorize grammar basics.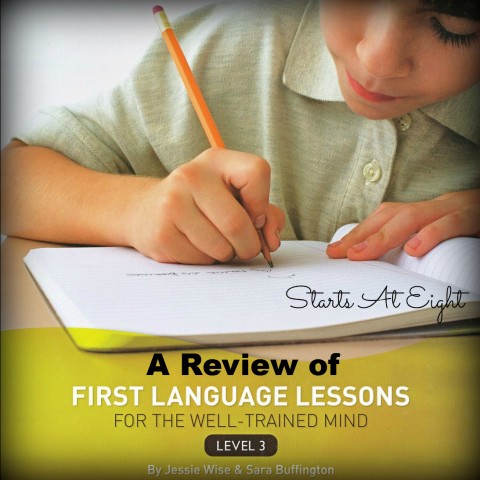 Other options for English Grammar Memorization
Poetry
Poetry ranks up there with music as an easier method of memorization. Whether you are memorizing classic poetry or poetry created to help you learn something else, it is a great place to start with memorization.
There are endless amounts of poetry to choose from. While I will list some options here, I highly recommend using popular classic poetry, favorite children's poems, or poems about things of interest to your children to get started.
Shel Silverstein is a fun and kid friendly poetry author to memorize from.
Here is a great list of classic poets and poetry resources: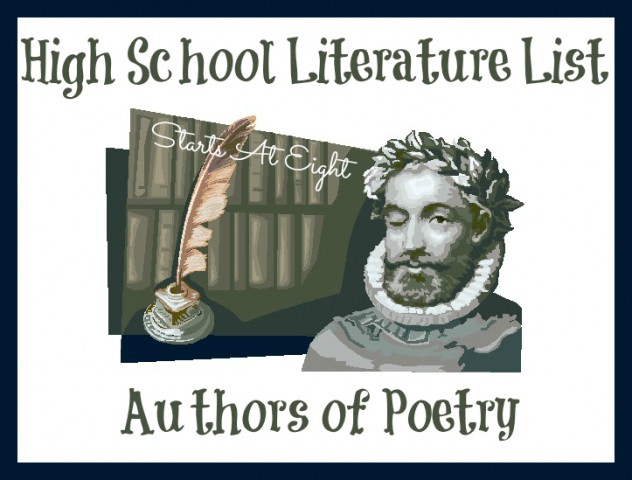 Shakespeare
I have spent a great deal of time amassing resources for learning/teaching Shakespeare to kids of all ages. The earlier you start, the easier it is!
Beyond the resources above I am currently in possession of How to Teach Your Children Shakespeare by Ken Ludwig and personally think this book is the KEY to teaching and memorizing Shakespeare with kids. Be on the look out for my FULL review coming soon!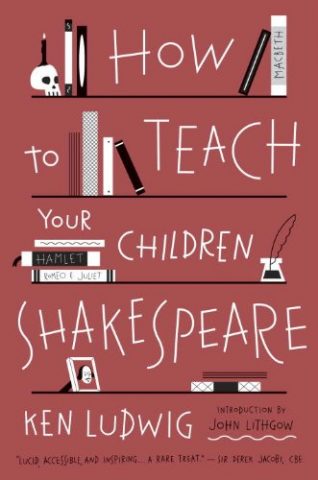 Ultimate Guide of Things to Memorize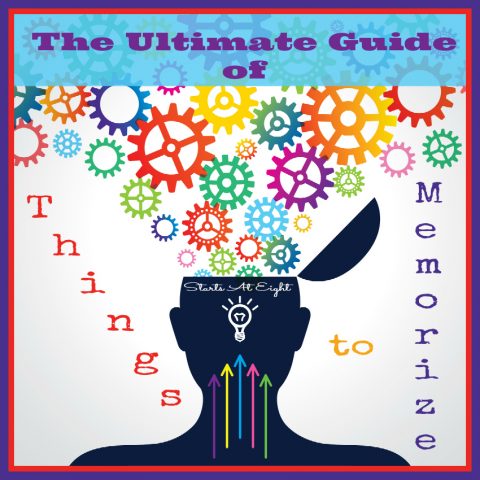 Within each one of these categories are included lists of things to memorize as well as resources for helping your children memorize them. Be sure to check the landing page for an awesome Tracking Sheet!
Stay tuned each week as I add a new category rich with lists and resources!
Simplify Science with Memorization– categories, formulas, laws and more!
It Helps to Memorize History – to include things like Presidents, history timelines, speeches, and documents
Memorizing Math Facts– basic facts and formulas
Guide to Memorizing Geography – to include land forms, countries, states and capitals
Memorize English Grammar – to include poetry, Shakespeare, grammar rules (this post)