In honor of Dr. Seuss' birthday on March 2nd we decided to jump on the band wagon and do a small unit ourselves! Rather than try to cover everything, I just decided to use The Lorax. I have actually never read the book myself (gasp)! Here you will find a collection of The Lorax Resources that we found and love!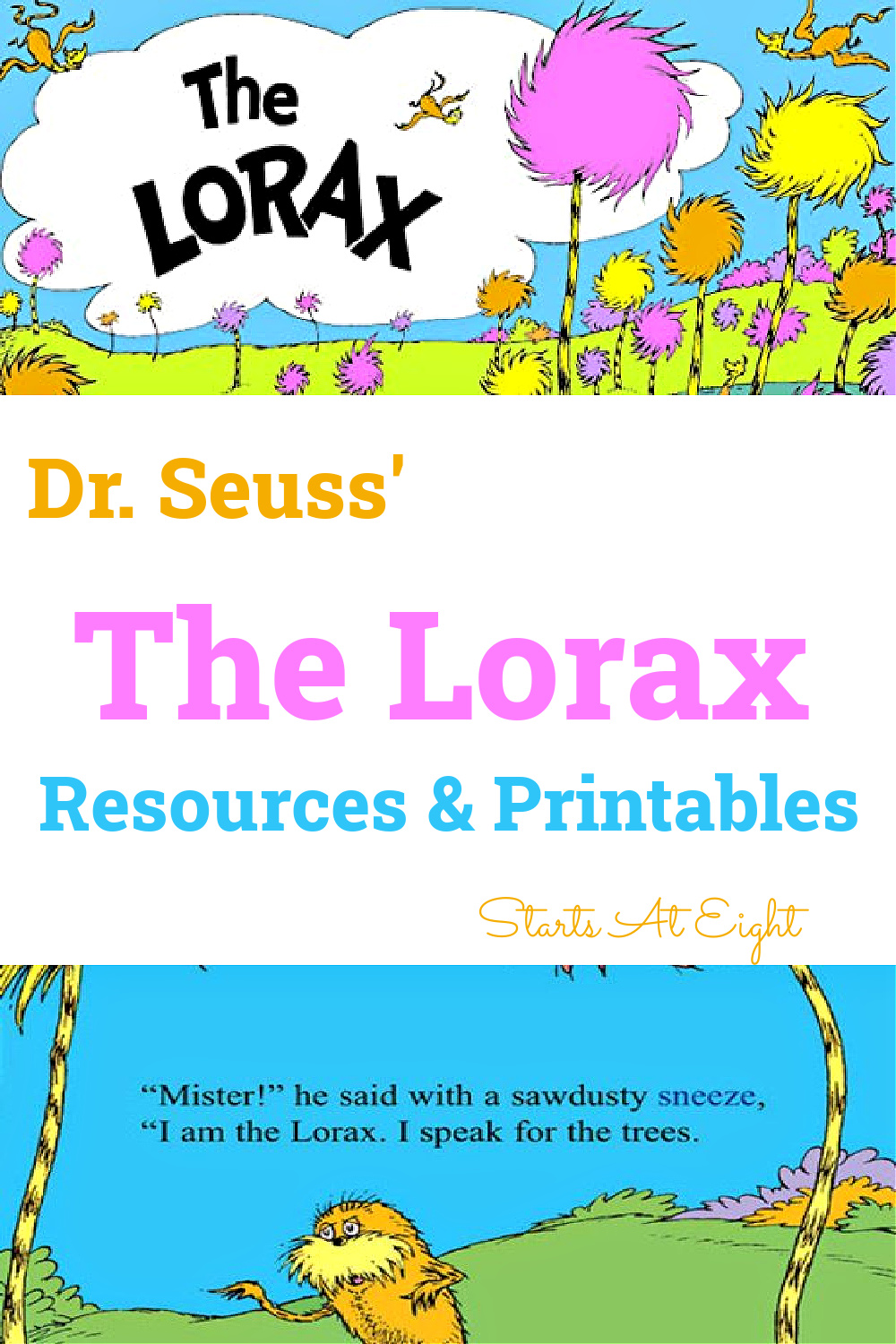 Also, the movie is now out in theaters and the kids want to see it, and I have this thing about reading the book before you see the movie!
The Lorax Resources
I started by looking for the book at our local library, but alas no luck. Given it is Dr. Seuss celebration time (in honor of his birthday on March 2nd), they were all checked out! If I had thought ahead I would have purchased my own copy the book.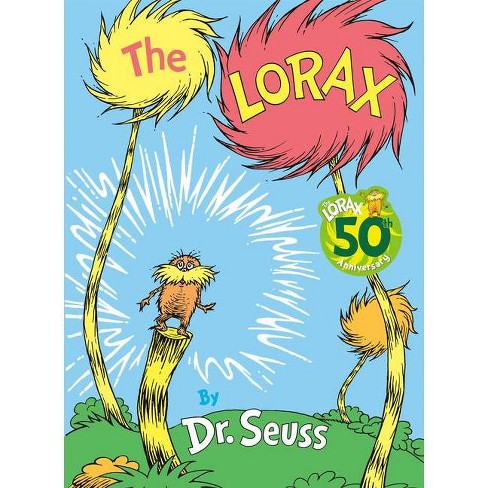 Instead I found what I could on the fly and purchased the interactive book for my iPad instead. Ava just loves it, and it helps out when I am busy with the older two because she chooses the read to me feature and lets the app do the reading (it also has corresponding sounds that she really likes)!
As I dug around for some resources and activities, I decided to compile them together, not only so that I could find them again, but so that I could share them as well!
The Lorax Printables
The Lorax Unit Studies
Project Tree Learning
This package of Project Learning Tree activities was created by PLT in conjunction with The U.S. Forest Service's (USFS) Discover the Forest campaign to encourage parents and children to spend time in forests and reconnect with nature. There are activities from kids from pre-K through 8th grade:
Who Speaks for the Trees? – Students read (or watch!) Dr. Seuss' The Lorax and examine the importance of the sustainable management of natural resources. (Grades 2-8)
We All Need Trees – Students are often surprised to learn how many different products we get from trees. Use this activity to help your students learn just how much we depend on trees in our daily lives. (Grades PreK-6)
Three Cheers for Trees – It's easy to take for granted both trees and the many benefits they provide. In this activity, students picture how their community would be different without trees and think about how much trees add to people's lives. (Grades 1-4)
Forest for the Trees – In this activity, students will role-play managing a Tree Farm. By using a piece of land as an example, they will begin to understand the economic factors that influence management decisions for private forest lands. (Grades 4-8)
400-Acre Wood – In this activity, students will play the role of managers of a 400-acre (162 hectare) piece of public forest. Through this role, students will begin to understand the complex considerations that influence management decisions about forest lands. (Grades 7-8)
Plant a Tree – Never underestimate the power of a tree! Besides giving us an amazing array of paper and wood products, trees provide a host of other benefits—from shading our backyards to assisting in the maintenance of the global climate. Students can express their appreciation of trees by planning and carrying out their own tree-planting project. (Grades 1-8)
The Lorax Unit Study/Lapbook
This is a FREE Lorax Unit Study with Lapbook Printables.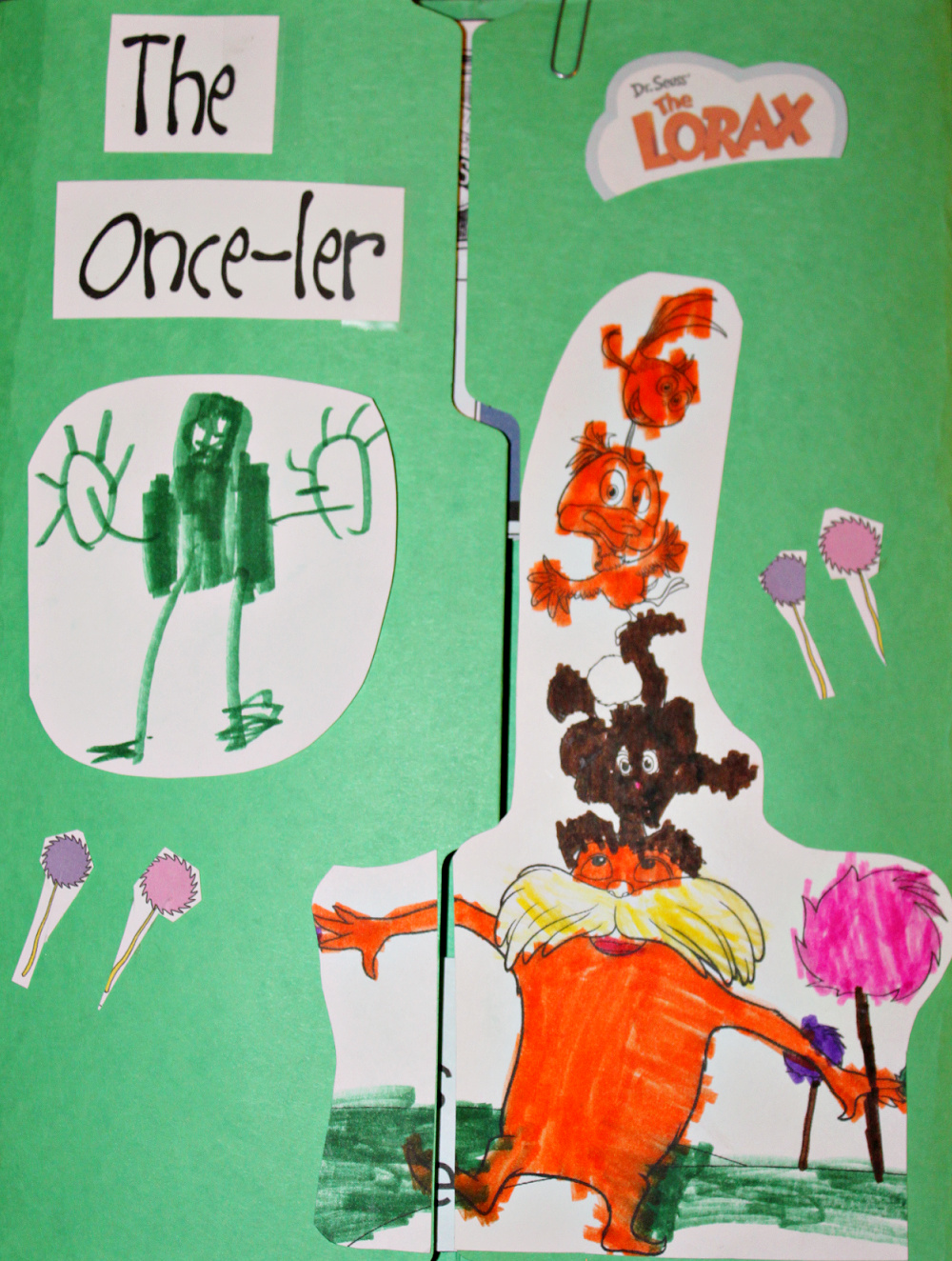 This includes lesson plans as well as printable lapbook components.
Learn about:
vocabulary
the parts of a tree
pollution
recycling
counting money
and more!
Be sure to check out The Lorax Lapbook Activities for more pictures and details!
Crafts/Activities
The Lorax Discussion questions
What was the land like before the Once-ler came?
Did the Once-ler like the trees? Why did he chop down the first truffula tree?
What did the Lorax mean when he said "I speak for the trees?"
Why did the Once-ler keep "biggering and biggering" his factory?
What happened to each animal as he did it? Bar-ba-loots? Swomee Swans? Humming Fish?
What do you think he could have done differently while still 'biggering' his business?
Can you cut down trees but still keep enough in the forest for the animals?
How do trees help the earth: plants, animals, air quality, heat, noise, etc?
What could the Once-ler have done differently to help each animal stay there?
Do you think the Once-ler feels good about his decisions? Why or why not?
What does the Once-ler say you can do with the truffula seed?
Could he have done this while the factory was still making Thneeds?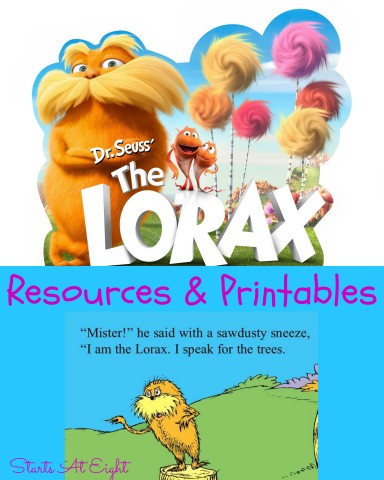 Other Dr. Seuss Fun: