It's still strange for me to list only two grades here, instead of three. Our oldest took sort of a gap year last year by working and taking two college classes each semester. This year she is going full time so she can complete her degree in 3 semesters. This is also my first year without homeschooling elementary school! This year I will be homeschooling just middle & high school! Come check out our homeschool curriculum choices for 6th and 9th grade!
IMAGE HERE
Our Homeschool Curriculum 2017 – 2018
We are still sticking to some of our favorites again this year:
Teaching Textbooks –
DIVE Science – Bringing this one back after a few years. I used this with my oldest and really liked the Integrated Physics and Chemistry for 9th grade
Some new curriculum this year:
Apologia Writers in Residence and Readers in Residence –
Home School in the Woods Timeline Figures and History Through the Ages –
Pandia Press American History Odyssey
High School – 9th Grade
Jayden's Full 9th Grade Homeschool Curriculum for 2017-2018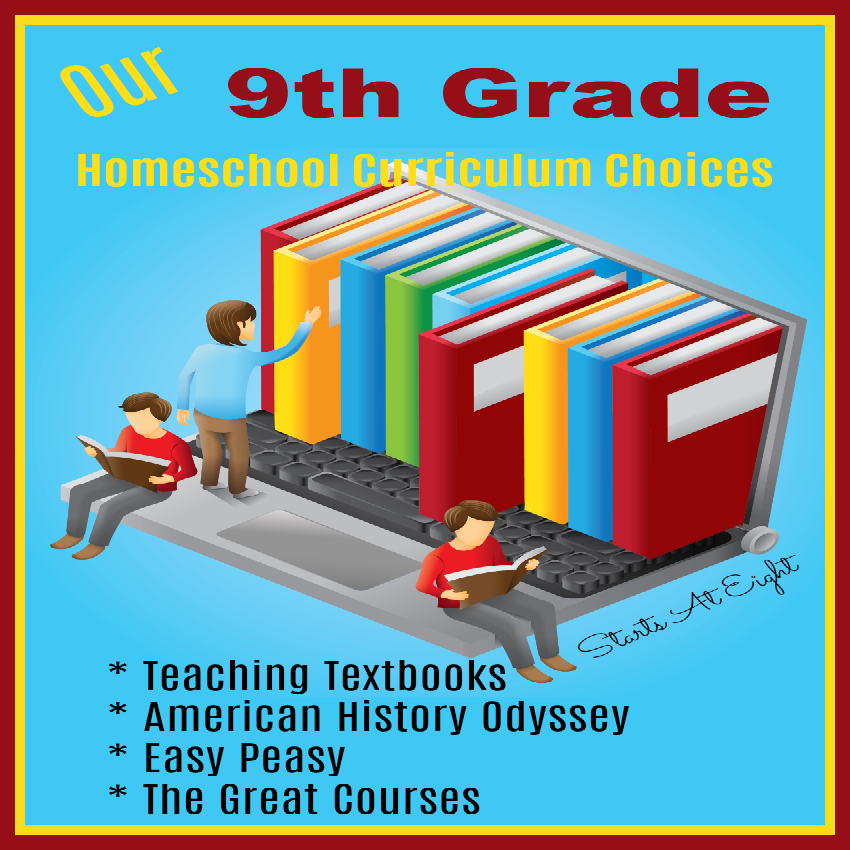 This is our second time around homeschooling high school and some things have changed! Jayden is a different kid and thus he needs are different from Chloe's.
We are also heading into his high school years knowing he will be Graduating Homeschool High School Early (per the NYS Homeschooling Regulations) as that is the plan instead of the by change way it happened with Chloe. (Read more about how it came about with Chloe and how we are planning for it this time around! Coming Soon!)
Middle School – 6th Grade
Ava's Full 6th Grade Homeschool Curriculum for 2017-2018
IMAGE HERE
Blurb About