I can't believe this is our 11th year homeschooling and that we can say we have a homeschool high school graduate in our house! So we have one in community college, one in middle school, and one in elementary school this year.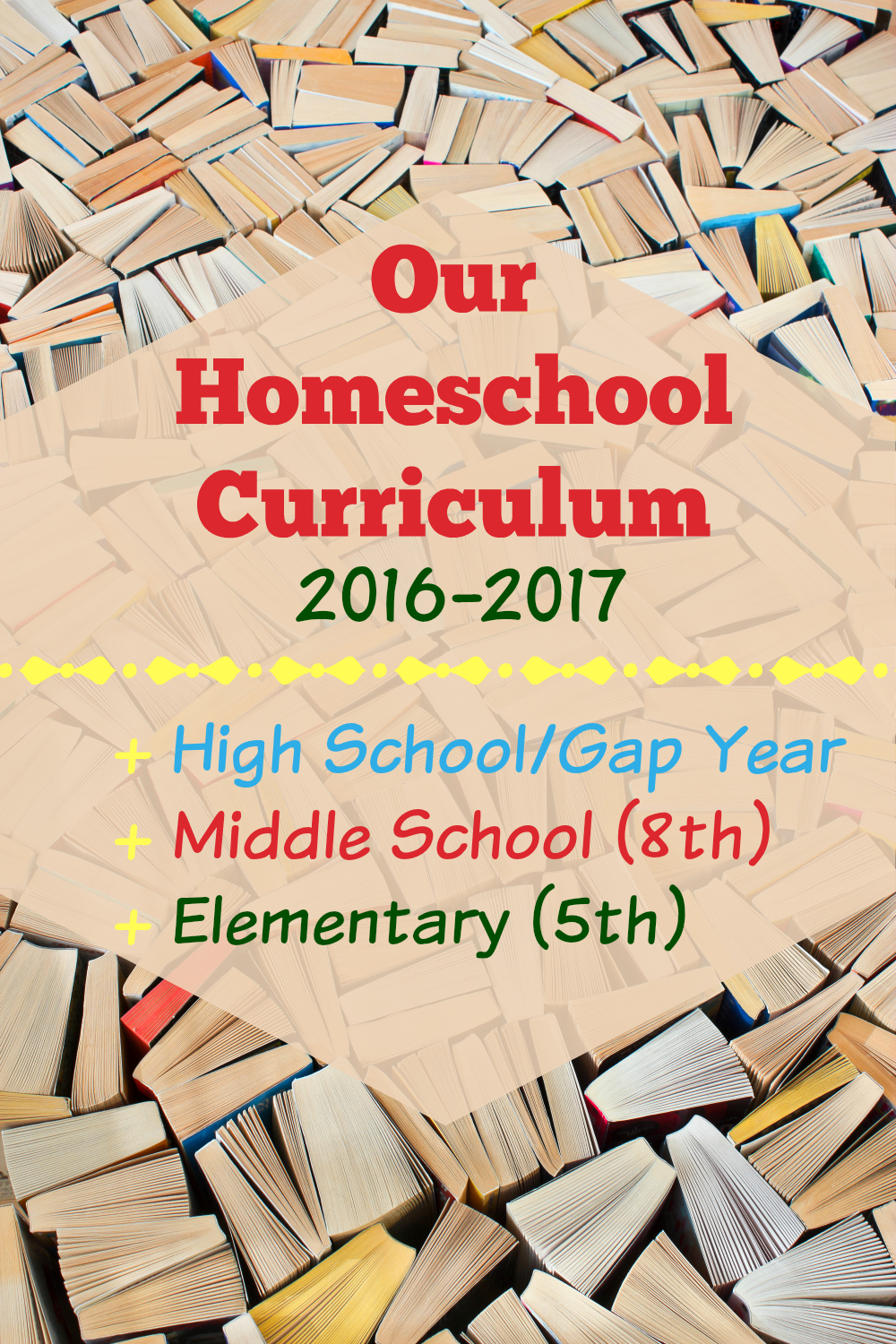 We are still sticking to some of our favorites again this year:
Growing

with Grammar
Soaring with Spelling
Lightning Literature and Composition (an old middle school/high school favorite we are bringing back)
Some new curriculum this year:
Winter Promise Equine Science
Holt World History
Our Homeschool Curriculum 2016-2017
High School/Gap Year
We did it! We graduated one from homeschool this past year! (Well, technically.) I found that we had so many credits that with adding 1/2 credit more of English during what would have been her 11th grade year, we could call it 12th grade and complete our homeschool high school requirements for our state. (Check out the New York State Homeschool Regulations) So now we have one that is taking a light year of college courses, AP and CLEP to get her 24 credit GED as well as get some of the fluff out of her two year degree program.
Middle School (8th Grade)
Jayden's Full 8th Grade Curriculum for 2016-2017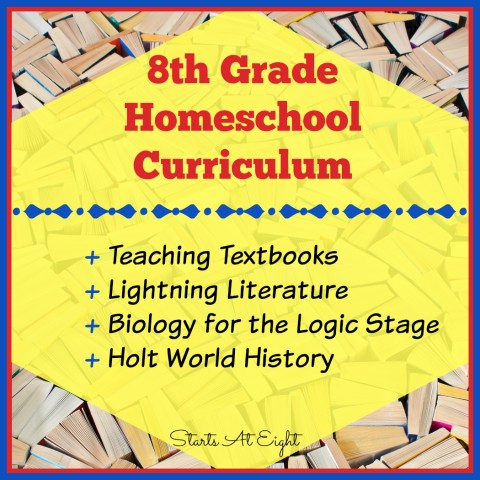 While I have been happy with some things for Jayden, others are changing. I am looking for a more intensive science for him, and am beginning Lightning Literature to get some more classic reading, comprehension and writing flowing from him.
Elementary (5th Grade)
Ava's Full 5th Grade Curriculum for 2016-2017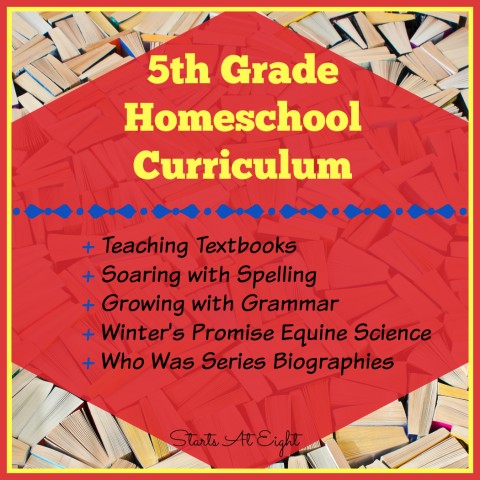 Ava is my free spirit. The one that marches to the beat of her own drum. We are stepping outside the box with her this year to do a full year, intensive equine study for science. Besides this change she is also moving to Teaching Textbooks for math.