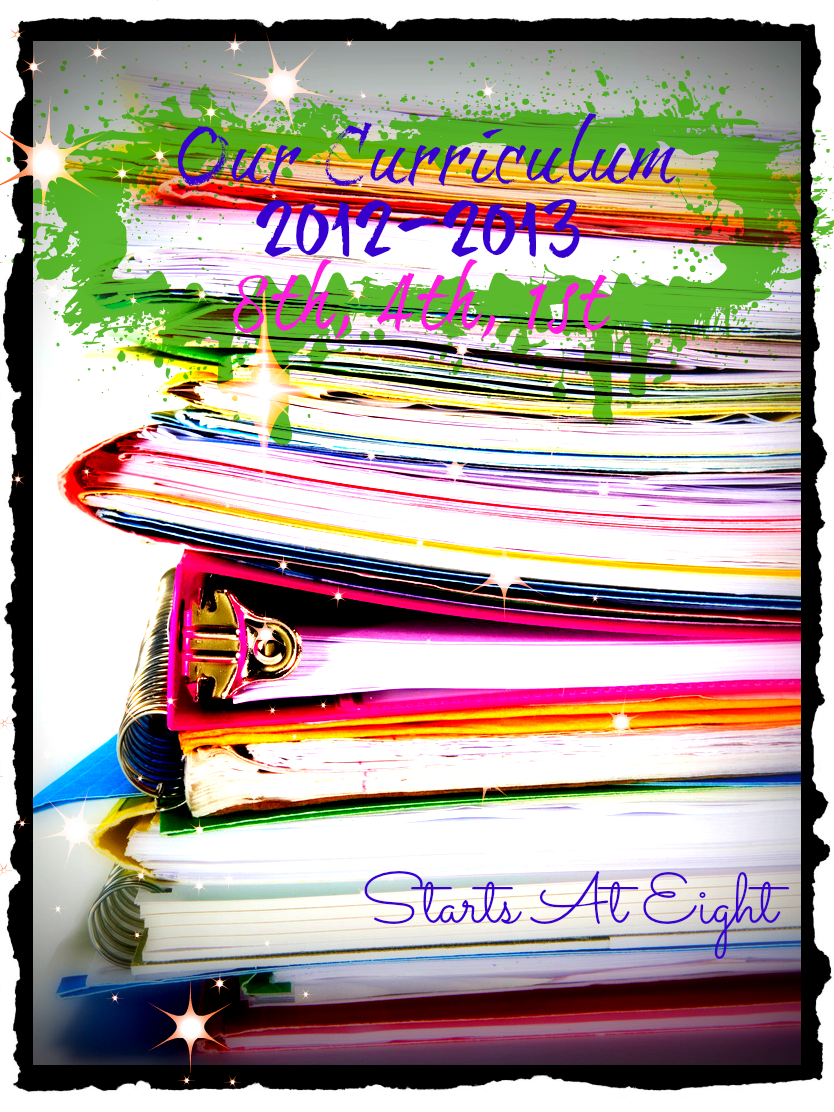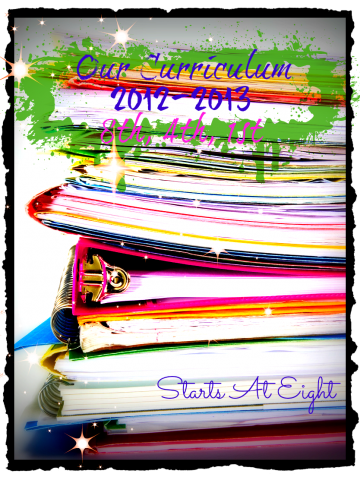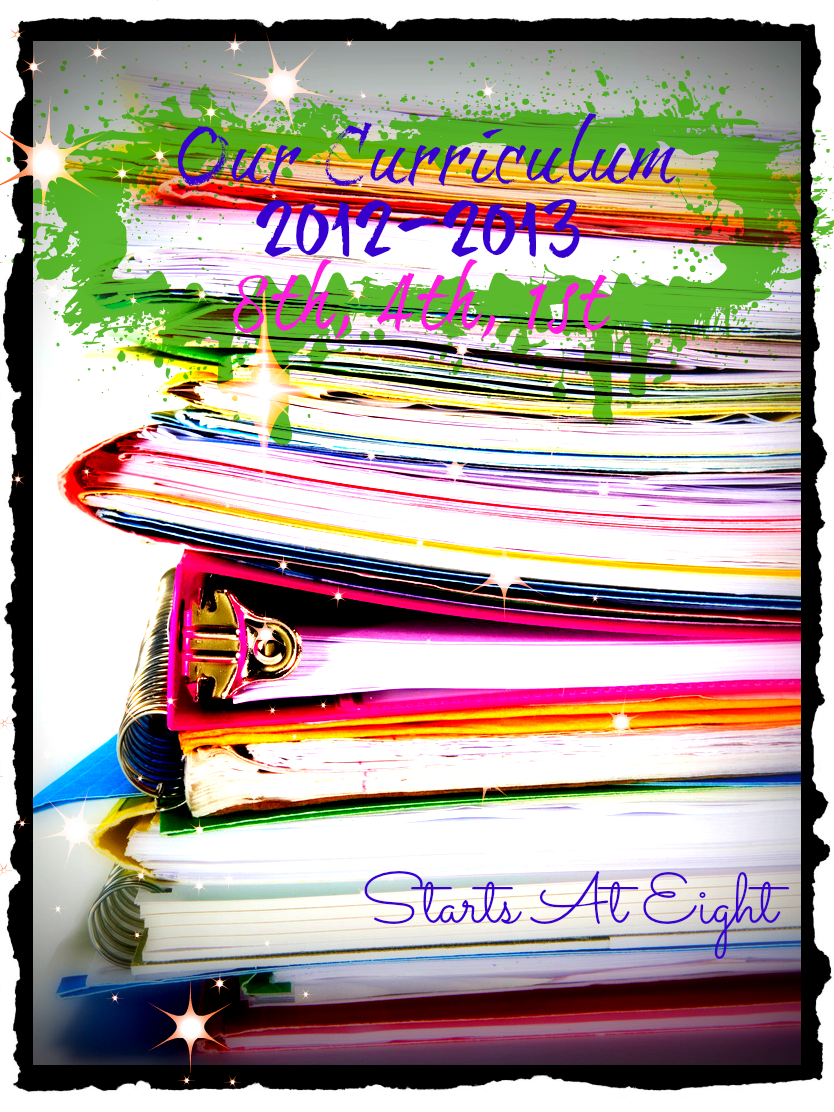 2011-2012 brought about many changes in our homeschool, from changing the way I plan, adding another child to school, and switching curriculum. The same is true for this year in terms of switching some things. First Language Lessons doesn't go any further so we will be switching grammar programs. I am also tired of so much direct instruction from me so I think switching to a more independent program for Chloe and Jayden will be a good move.
2012-2013 begins our 7th year of homeschooling! This year I have Chloe in 8th grade, Jayden in 4th grade, and Ava in 1st grade. My goal overall is to increase independent work for both Chloe and Jayden which will free up more time for me to work with Ava. Chloe was mostly independent this past year and I would like to expand on that. Jayden could be more independent but we need to work on the quality of his work.
Mathematics:
The switch to Teaching Textbooks last year for Chloe was a big success and therefore I plan on sticking with it.
Chloe – Teaching Textbooks Algebra 1
Jayden – Since we had such success with TT for Chloe, we have decided to spend the money to have it for Jayden as well. The idea of being hands off, having the grading done for me, and having found the lesson plans already done for my Homeschool Tracker program made the decision an easy favorite. After having him take the placement tests for grades 5 & 6 we have decided to use Teaching Textbooks Grade 6 for him this year.
English/Language Arts:
Since First Language Lessons ended and I want something more independent for the older two, we are going to be using Growing With Grammar for both Jayden and Chloe.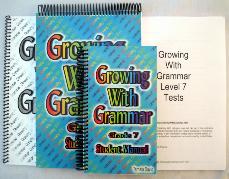 Chloe –
Lightning Literature and Composition Grade 8
, as well as
Writing Strands
3 & 4 (we did not finish 3 last year so we will finish it and move on to 4 this year)
Jayden –
Zaner-Bloser Spelling Connections Online
Grade 6
History/Geography:
The Little House on the Prairie series will form the base for some of our history this year. I have purchased the 9 book set albeit, not new, but I got a great deal on each of the 5 I needed at a local used book store. I also want to add:
Laura Ingalls Wilder
If You Were a Pioneer Family
As well as the Little House Cookbook and Craftbook
Little House Unit Study for all 9 books
The second thing we will be working on is American Government and the Election Process (updated with 2020 election pack) . Given that is is an election year I figured it would be a good time to immerse ourselves in the process while it is actually going on!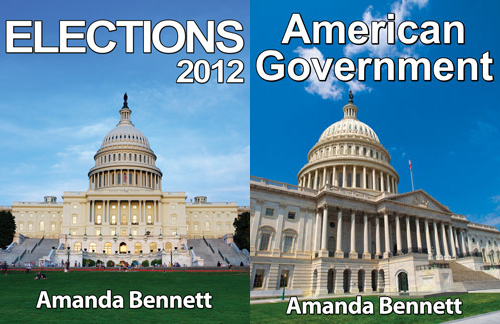 Usually I separate our History/Geography into 18 week blocks. Due to the nature of some outside activities to go along with our studies, I think we are going to hop back and forth. September we will start with a trip to a local museum (Genesee Country Village and Museum) to see how people lived during the late 19th Century, and cover one of the books, most likely Little House in the Big Woods. Then we will hop to Elections for October and November. Then I think we will cover The Long Winter for December/January. February/March/April will be for American Government and then back to Little House for May & June.
Government & Elections Post of Resources from Spell Outloud
Science:
The kids very much want to study the human body. Back about 4 years I had done it with Chloe so I have lots of resources, and I am sure that through my looking I will find many more.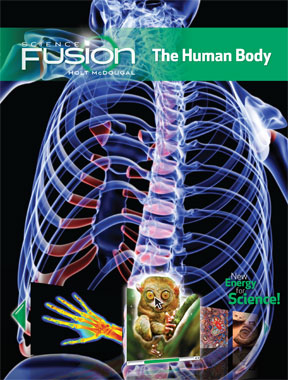 I have purchased Science Fusion Human Body Module. I like the look of it's interactive digital components along with a written text to cover more modes of learning.
1st grade:
It is funny to me how each child is so different. What I did with the others, I may not do with Ava. She is currently using Time4Learning and loving it. I never even held it as a possibility for the other two, but when she is doing that it gives me time with the older ones, and then when she is done I have time to work with her while the older two are independently working!
Beyond Time4Learning here are some of the other things Ava is doing:
Last year I used Lightning Lit & Comp 7th Grade for Chloe. Well, I was so excited to see that they are working on rolling out this program for the younger set as well! Conveniently they are starting with 1st grade and offering it one month at a time for FREE on their website!
Me on the Map
– I plan on using this book, as well as a few other books that talk about maps to begin map/geography work with Ava. I found a few printables for this book.
I also found this site with some great unit study ideas. A map one, as well as a couple of others I may try with Ava either this year.