Welcome to Starts At Eight!
This is our page for everything homeschool middle school!

Middle school is a time of transition from the very guided work of elementary school to the independent work of high school. During these years we not only cover the core subjects, but things like, time management and planner usage.
One great way to get an idea of what we do and how we do it is to check out our curriculum choices. Here is just one of our 8th grade years!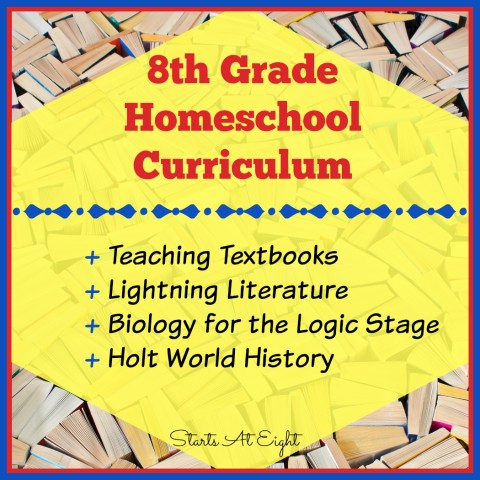 As you enter the middle school years you also enter those ever talked about teen years! Here is some Help for Homeschooling Teenagers!
I also find this an important time to work on teaching life skills. Here in NYS we are required to fulfill certain "practical arts" requirements.
Are you looking to add art for your middle schooler?
How about some engaging hands on science?
Feel free to scroll through our homeschool middle school resources.
Or if you are looking for something specific, type it into the search bar at the top right of our site!