2014 brought about a year of change for Starts At Eight. I started to become more focused and began working on a more organized plan for this site. With that brought lots of great content. From unit studies, to high school concerns, personal thoughts about struggle and success, and more.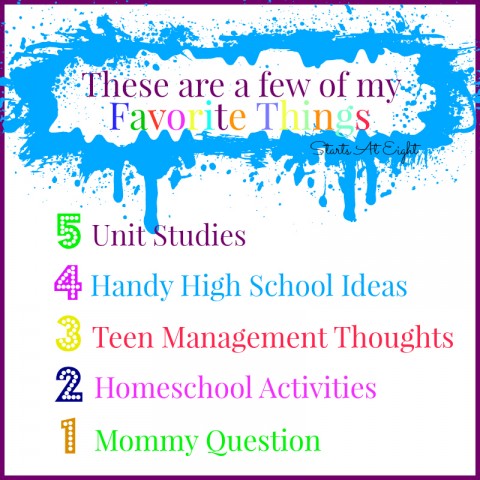 I already shared with you what the Most Popular Posts were here at Starts At Eight in 2014. Now I would like to share with you some of my own personal favorites from the past year.
5 Unit Studies
4 Handy High School Ideas
3 Teen Management Thoughts
2 Homeschool Activities
Homeschool Field Trip Ideas & Tips Part of a series on homeschool field trips.
Where in the World – Fun with Geography – A FREE Printable game for learning geography.
1 Mommy Question
---
Check other favorite posts from other iHomeschool Network Bloggers: