Since entering the homeschool high school years with my first child, I have done a lot of research and learning.  There are so many things to think about and so many options to choose from!
Breaking things down into more manageable steps can help to keep the process from feeling totally overwhelming.  Today I want to pass along something that has helped me by offering a FREE Printable Pack: Plan Your High School Electives to my subscribers.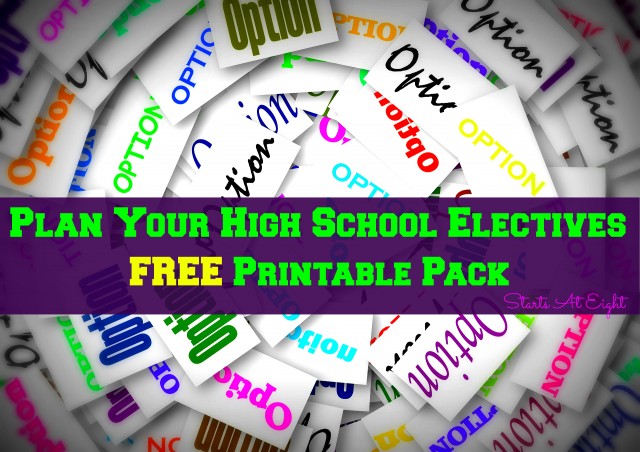 Plan Your High School Electives Printable Pack is a neat version of what I "created" in my own personal notebook.  I use the word "created" lightly when it comes to my notebook because it is my brain dump of everything and not necessarily as neat or organized as one would like! 😉  It really helped me to narrow the field in an aspect of high school that felt extremely vast and unmanageable.
What is Included in Plan Your High School Electives Free Printable Pack:
Plan Your High School Electives is a 3 step process of research, conversations with your teen, and a narrowing down of choices and how you will fulfill them.
Step One: Checklist of High School Electives Options – an extensive list of options to think about and check off ones you and your teen feel could be possible options
Step Two: Top 10 Electives to Explore – question to help you narrow the field of options, along space for keeping track of possible resources, curriculum, classes, etc.
Step Three: Final Elective Choices – the final choices your teen will be engaging in along with course descriptions, number of credits and a resource list
This printable pack is a THANK YOU for becoming an e-mail subscriber here at Starts At Eight!  🙂 Not a Subscriber?

Not a problem. You can become a subscriber right now!  All you need to do is fill in your information in the form below. You'll get instant access to the printable pack once you confirm your e-mail address.

Don't worry, I won't ever spam you–this list is only for my new posts. You will get an automatic e-mail once a week containing all the new articles here at Starts At Eight.
Subscribe to StartsAtEight:
Related Articles:
Here are some great articles concerning the journey of homeschooling high school.
---
The Big Book of Homeschooling
To get tons of great advice, and move beyond the basics of academics, pick up a copy of The Big Book of Homeschool Ideas. Some topics included are things like active learning, learning with video games, helping teens/tween become independent learners (one of my chapters), teaching on the road, learning with movies, high school literature (one of my chapters), and gardening.
This book can carry you through all your years of homeschooling, covering the stages your children will mature through: preschoolers, elementary grades, middle school, and high school. As your life situation changes, you will find new chapters that apply to you. You can view the full table of contents to see all 103 topics!
If you would like to purchase a PRINT Copy that option is now available via Amazon!! The Big Book of Homeschool Ideas – Print Copy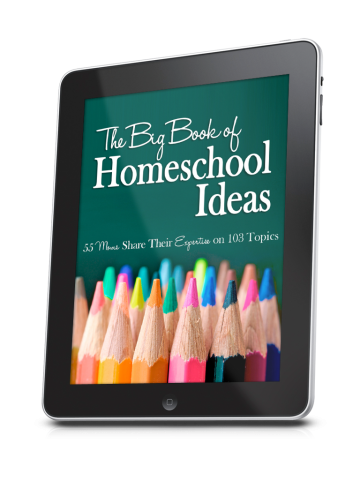 ---
Join My High School to College Pinterest Board: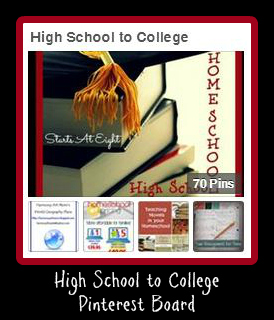 ---
Please stop over and check out what other iHomeschool Network bloggers are offering for FREE to their subscribers: