Art has been a subject in our homeschool that has often fallen by the wayside. Needless to say we don't have any budding artists among us! I do however have a child who really loves to do art projects. For this reason I have worked really hard to create opportunities for her to engage in art endeavors. This Cake Drawing Art Project came about because we were reading the book Tangle of Knots which is all about a girl whose talent is cake baking.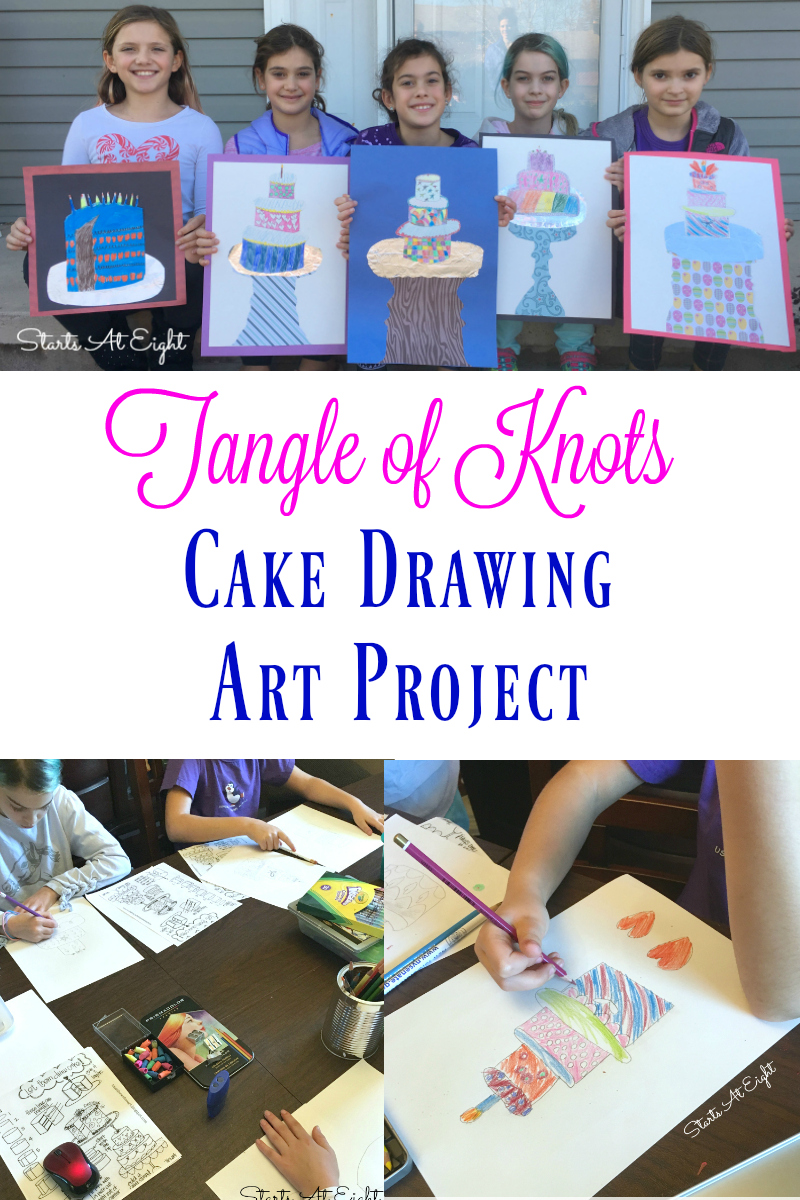 We have a Mighty Girls Book Club that meets weekly during the day.  Two of the weeks each month are spent on book related discussion and activities, and the other two have become  "Art Club". At least one of the art projects I plan is related to the current book we are reading. This Cake Drawing Art Project came about to go along with the book Tangle of Knots. You can click on the image below to check out the other book club activities we did for this book.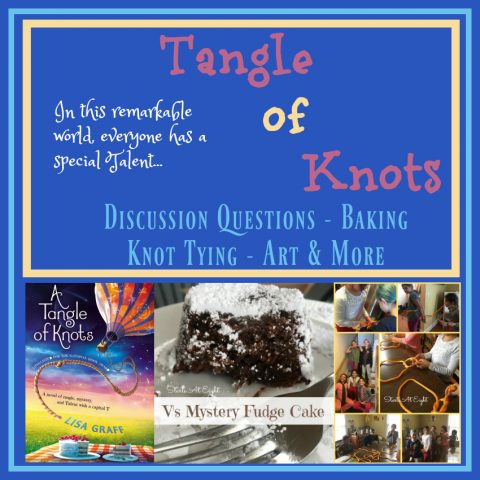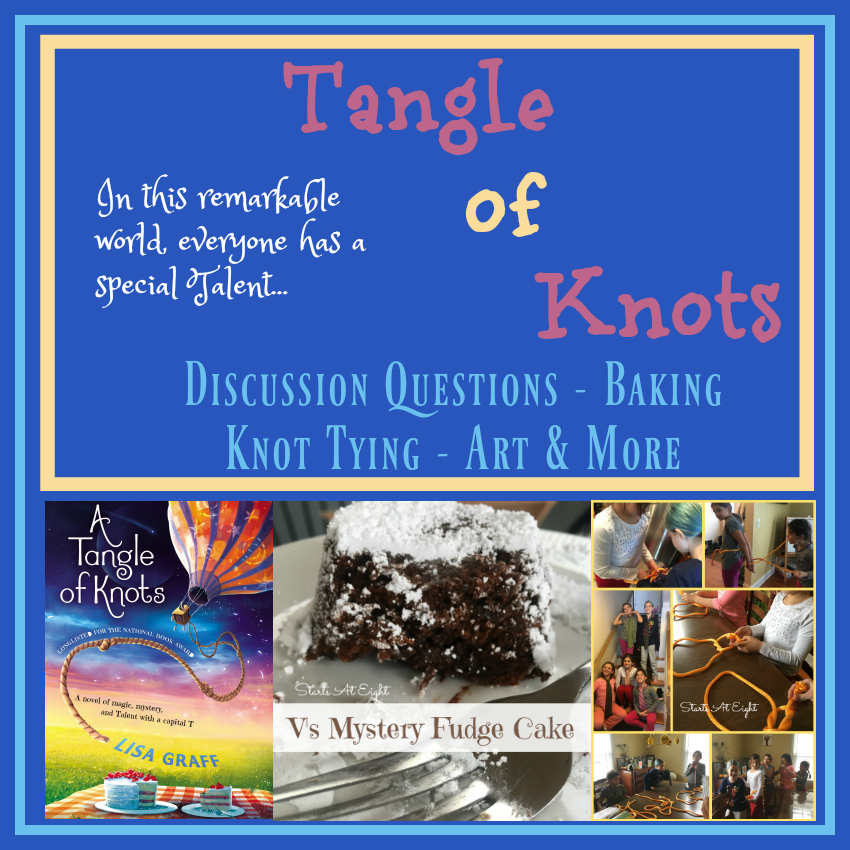 Tangle of Knots Cake Drawing Art Project
The main character in Tangle of Knots, Cady, has a talent for baking cakes. These aren't just any cakes, but instead ones that are perfect for the person she is making it for. I decided to have the girls draw and "decorate" their own perfect cakes.
Lucky for me I was able to find this awesome Let Them Draw Cake lesson! One of the many things I love about it is that it allows for the students to get a grasp on drawing cakes, but leaves them tons of room for creativity.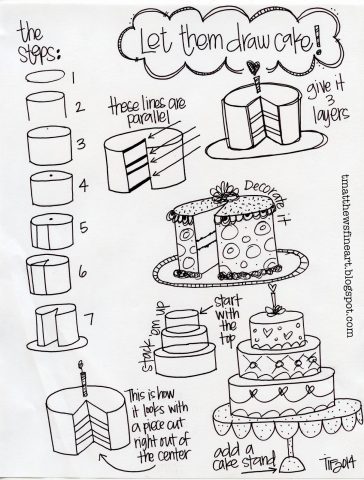 Supplies:
printout of the Let Them Draw Cake Handout found here
pencils
scrap paper (for practicing drawing the cake components)
drawing paper (smaller size for the cakes and larger for mounting)
colored paper (larger sized construction paper)
foil
glue sticks
scissors
Directions:
The very first thing we did was give each one of the girls the Let Them Draw Cake Handout, pencils, and scrap paper. We spent some time talking about and practicing the various steps of the cake drawing.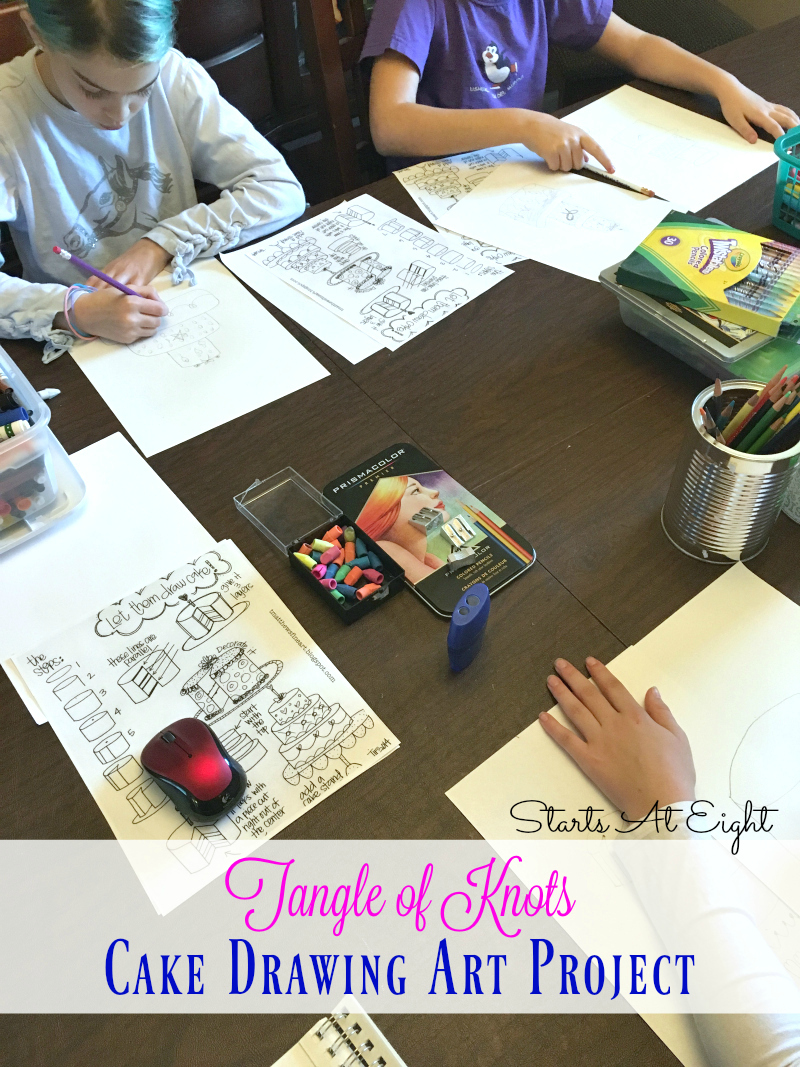 Once they had decided on their style and size of cake, and were comfortable drawing the components we moved on to drawing on 9×12 drawing paper. If you have younger kids or kids that are struggling with the drawing you might want to help them create something on the scrap paper and then let them hold it up to a window to copy onto the drawing paper.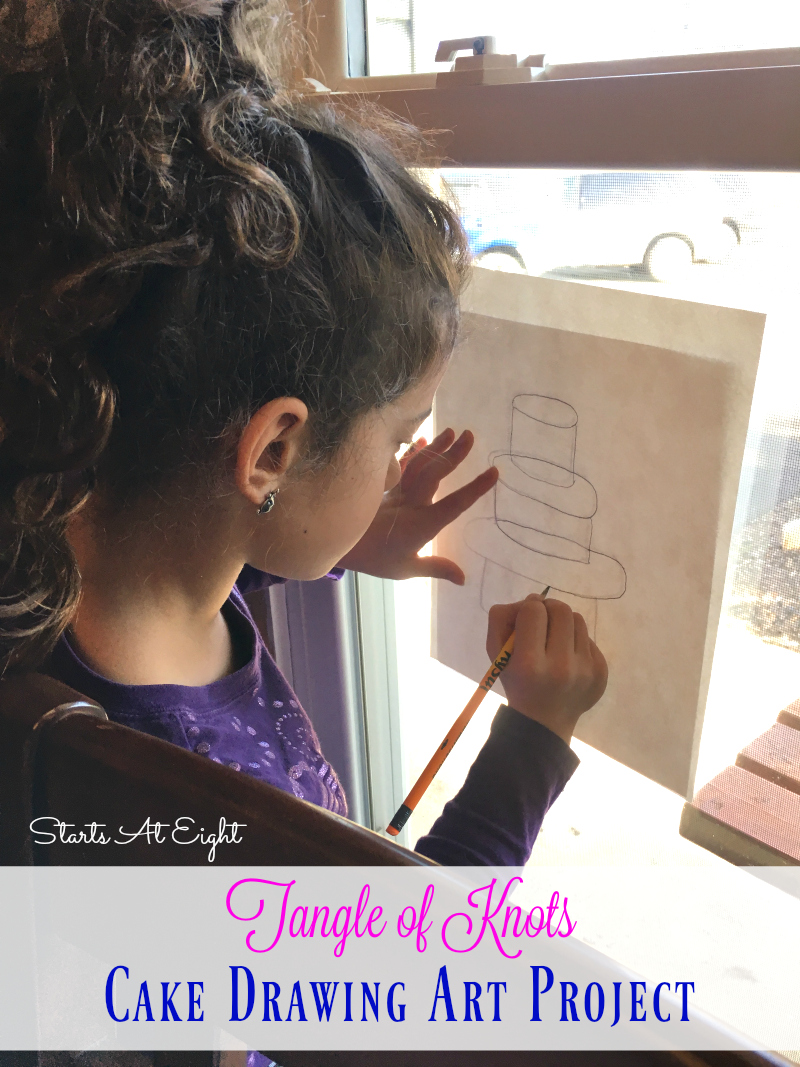 After getting the basic cake drawing onto the 9×12 drawing paper they began to add their decorating details. (Be sure to check out all the examples and suggestions from the Let Them Draw Cake article where you get the print out from!)
Once the cake and decorating details are drawn they get colored with colored pencils.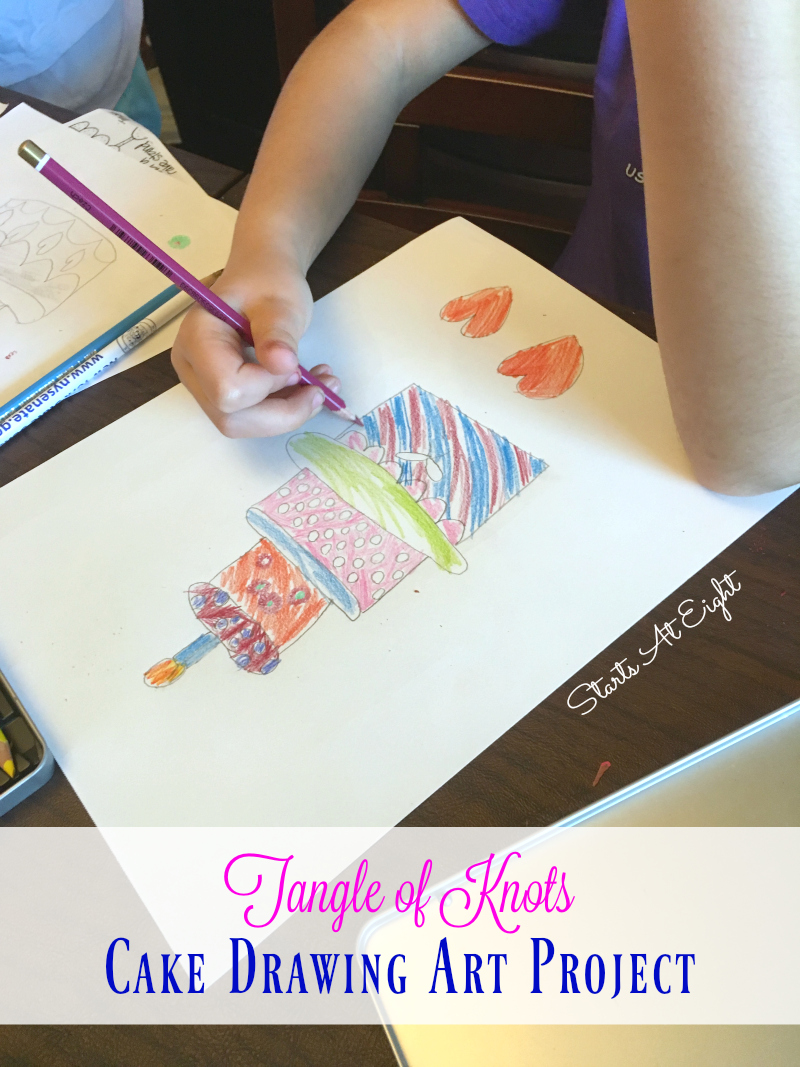 After all the drawing and coloring is done we moved on to the mounting process. Beginning with cutting the foil and creating bases from the scrapbook paper.
The foil is used to cut out a "plate" for the cake to sit on. The girls each needed help cutting the foil and getting it to the right size.
I encouraged the girls to fold their scrapbook paper in half with the backside facing out and then draw their base on one side. Then by cutting through both layers they easily created a symmetrical shape.
The final step is putting everything together. Some of the girls mounted on larger drawing paper, some directly onto colored paper, or you can do any combination they come up with! We even had one that didn't want to make a base, and that is ok too!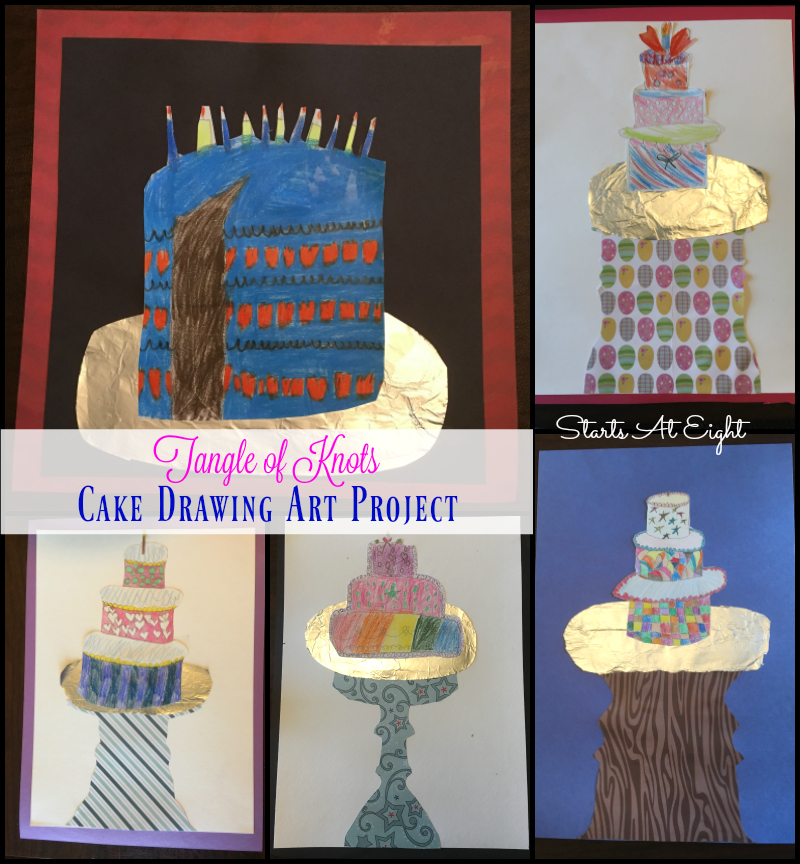 Other Art Articles