About Me: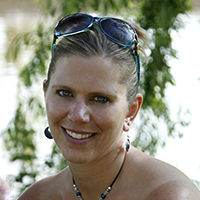 Who am I? My name is Heidi Ciravola – self proclaimed chocoholic and historical fiction lover. To my husband I am a friend, wife and the mother of his children.  To my 3 babies I am their mother, homeschool teacher and so much more. I have been homeschooling since my oldest began second grade in 2006.
There is a board book we have had since Chloe (my oldest) was little called My Many Colored Days. It goes like this "Some days are yellow, some days are blue, on different days I am different too. You'd be surprised how many ways I change, on different colored days". That book is very much like so many of us. Throughout the day I wear so many hats; house keeper, accountant, taxi, teacher, chef, gardener, painter, plumber, mother, friend etc. My only hope is that along the way I will have made an impression on the people around me, enough so they will remember me fondly when I am gone.
What I Do:
I started blogging in 2009 as a sort of virtual journal. It soon morphed into a means of chronicling our homeschooling and connecting with other homeschoolers across the country and beyond. In recent years I realized that as a more experienced homeschooler I have something to offer. I have experience and insight that might help others on this homeschool journey.
Homeschool Blogger Here At Starts At Eight
As a homeschool blogger a do a lot of writing on unit studies. Having created so many for my own children I have tons of them to share. Since beginning our high school journey in 2012 I also spend a lot of time writing about high school. From curriculum to raising teens, testing, electives and so much more, I share about homeschooling high school and offer support and help to others in this area.
Reviews
With three children that have spanned three different stages (elementary, middle, and high school) I have used many resources throughout the years. What might work for one, may not work for another! I have an extensive list of companies I have reviewed curriculum for, ranging from early elementary to college preparatory in nature.
Hip Homeschool Moms
From 2011 to 2018 I was an active member of the Hip Homeschool Moms team. I started out being a community leader for their Blog Frog community and occasional writer. Then became a monthly contributing writer and active social media specialist.
iHomeschool Network Member
iHomeschool Network connects homeschoolers through social media and helps companies reach the homeschool market. As a iHomeschool Network blogger I have also participated in the writing of multiple book collaborations: iBlog Pro, The Big Book of Homeschool Ideas, and How We Teach.
Brand Ambassador
I have had the opportunity to serve as a Brand Ambassador. Helping companies get the word out about their products through my use and love of them and sharing with my readers.
"Heidi has worked with us to for over six months to promote a new geography curriculum. By tracking referrals from her blog to our store, we know that her content drives sales — well beyond the compensation we invested in her. We are more than satisfied with her service as a brand ambassador and only wish we could find a dozen more bloggers just like her." – Tyler Hogan (President of Bright Ideas Press)
Homeschool Consultant

One of the things I enjoy most is helping other homeschoolers out during their homeschool journey. Not only do I have the opportunity to do this through my blog via my writing and reviews but I also offer homeschool consulting services where I can help offer curriculum research help, scheduling assistance, help navigating the NYS Homeschooling Regulations and more.
"Excellent, Excellent, Excellent!! The best help I have ever received in regards to homeschooling. Heidi is extremely helpful, kind, and encouraging. Looking forward to working with her in the future. She listened to my concerns and helped me come up with a great plan." – Rebecca C.