It can be difficult to find books that are engaging enough for middle schoolers, with difficult enough wording, but content that isn't too mature for our tween readers. This list of 100+ Engaging Books for Middle School can help you narrow your search!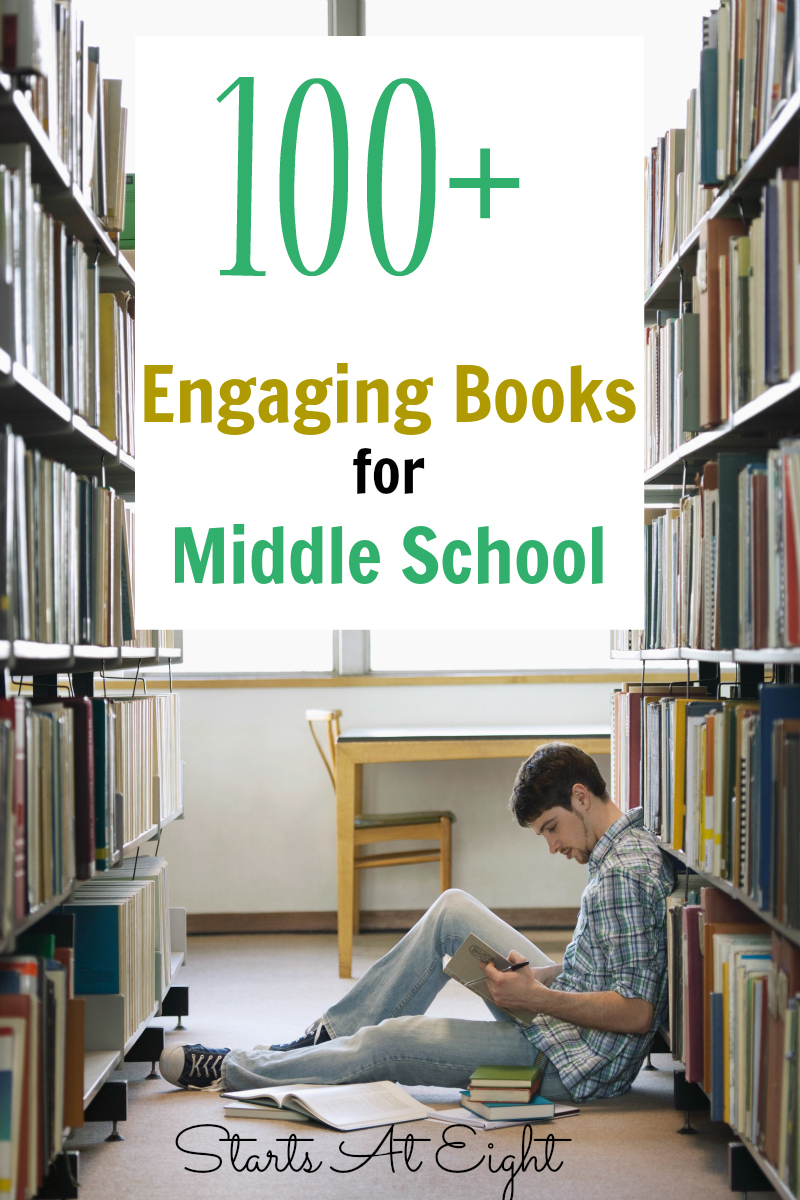 While I have not read every one of these books, I have read a good number of them. I picked each of these based on their approximate reading level, as well as their appropriateness for the middle grades. This of course does not supersede a parent's judgement in having your children read these. If I have not read these, I have read reviews and felt these books fit the bill of being exciting enough to engage our middle readers!
100+ Engaging Books for Middle School
Ok, I admit, this list may not look like 100 books for middle school, but it is actually MORE THAN 100 BOOKS! Between the single books I listed that actually have sequels and spin-offs to the large list of books series, the total is closer to 200 books!
Single Books for Middle School
Series Books for Middle School
The thing I love about book series is that if you fall in love a book, an author, a story, a style of writing, it is easy to find another one to pick up!
Other Middle School Book Articles