One of the staple purchases you want to make for your homeschool science studies is a microscope. From the early elementary years you can begin with basic microscope activities, building up to full blown usage for biology study in the high school years.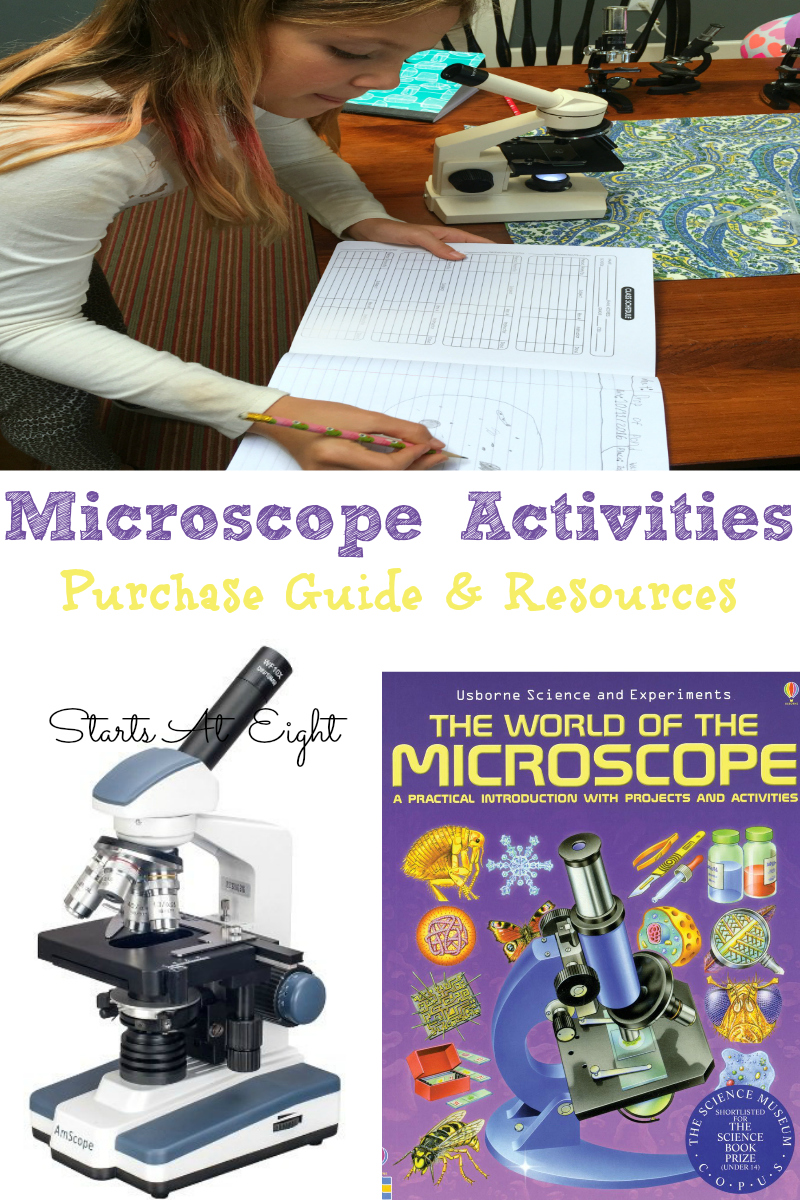 Microscope activities can easily begin in the elementary years. While students at this age may not be able to prepare their own slides, they can certainly learn basic microscope structure and usage. This will lay a solid foundation for microscope use in high school biology.
Purchasing a Microscope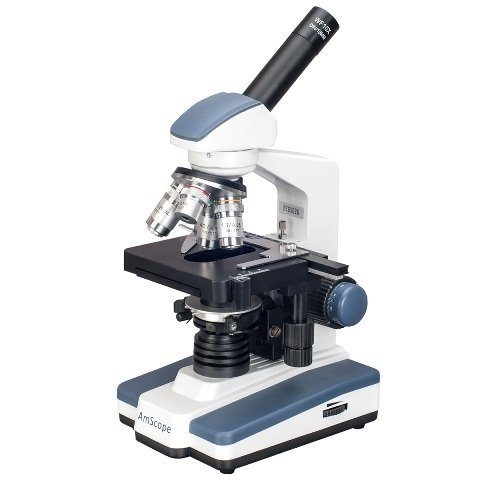 A microscope may just be one of the biggest homeschool science purchases you make. While you don't need to have a top of the line microscope, there are certain features you may want to consider before purchasing.
Microscope Features to Consider
These features start with the basics that you want to have (first 3) and increase to more complex, less needed features. Sticking to basics will help keep the overall cost down, but you may want to consider other features based on your personal needs.
Rotating eyepiece
Magnification levels of at least 40, 100, and 400x
Fine and course focus controls
LED or cool florescent light source (these differ in energy and heat output)
Cordless or corded (having a battery powered microscope could be useful in tight spaces or with little ones moving about.
Mechanical stage vs. stage clips (mechanical help to provide easier movement of the slide while viewing)
Iris diaphragm for better control of the amount of light on your slide
Oil immersion lens (used in advanced or microbiology study)
There are also specialty microscopes such as Stereo and dissecting microscopes. Stereo microscopes are designed for viewing whole objects such as minerals, insects, stamps, and coins, although they can also be used to view slides. They have lower magnification power than compound microscopes.
And a digital microscope which you can use it to save, edit, and share still and video images of specimens. Display the magnified images on your computer, project them onto a screen, and send them by e-mail. Imaging software lets you zoom, count cells, create reports, and more.
Where to Purchase a Microscope
Microscope Activities & Resources
Parts of a Microscope
Microscope Books
Microscope Activities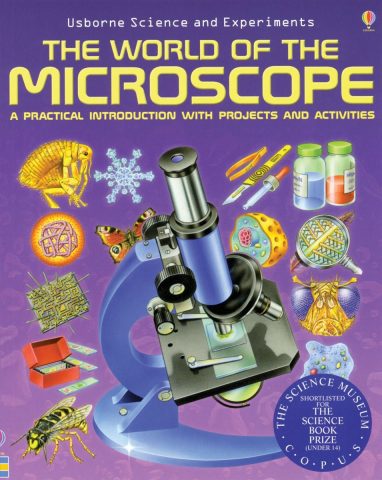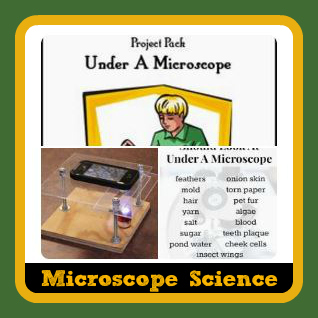 For high schoolers, once they have mastered these skills and had fun enjoying these basic microscope skills and experiments, they will be ready for a high school level science such as DIVE Science.