I wasn't very interested in history or geography when I was in school. As an adult I can easily see what I missed out on by not committing to memory some of the basic geography fact and history dates. This Guide to Memorizing Geography will help you teach the basics to your children in fun and engaging ways.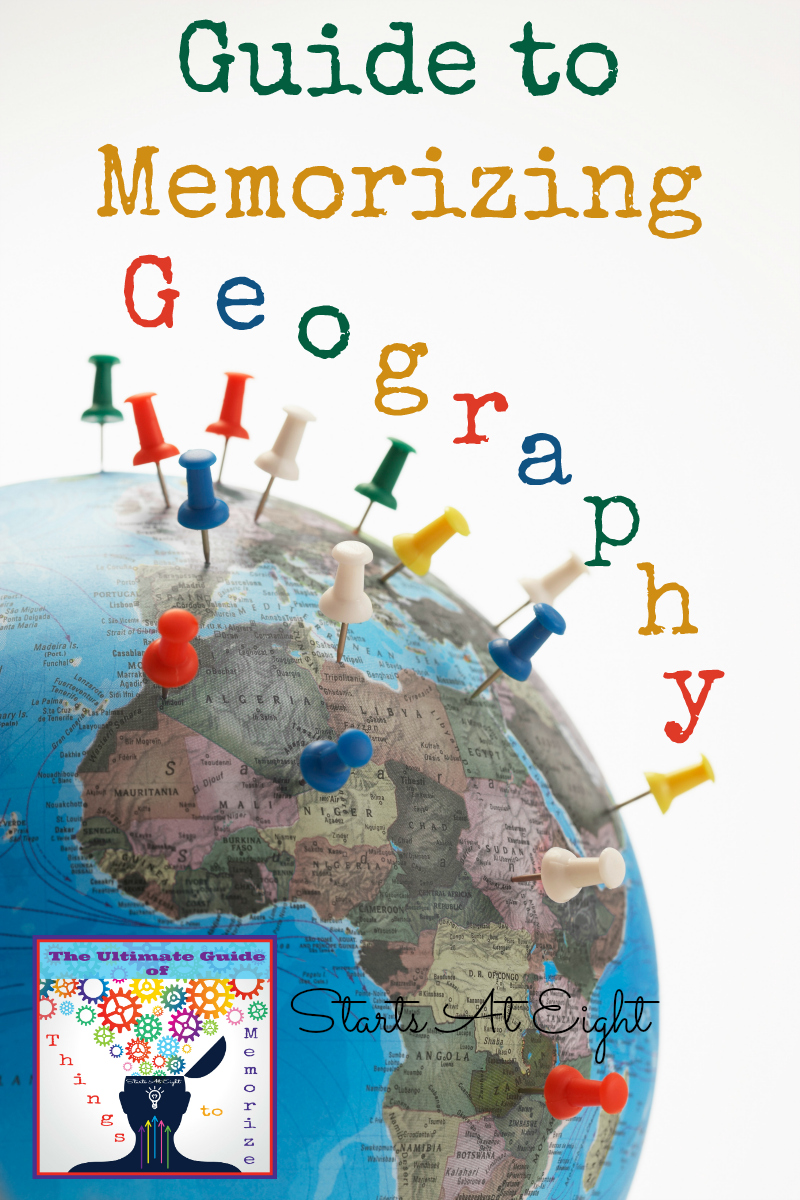 Guide to Memorizing Geography
Continents & Countries
Use these FREE World Geography Printables to learn the major continents and their countries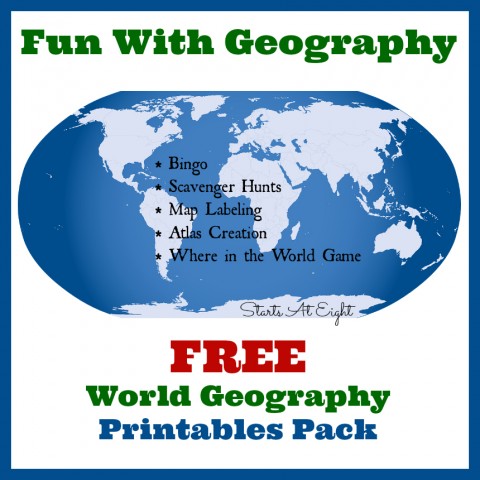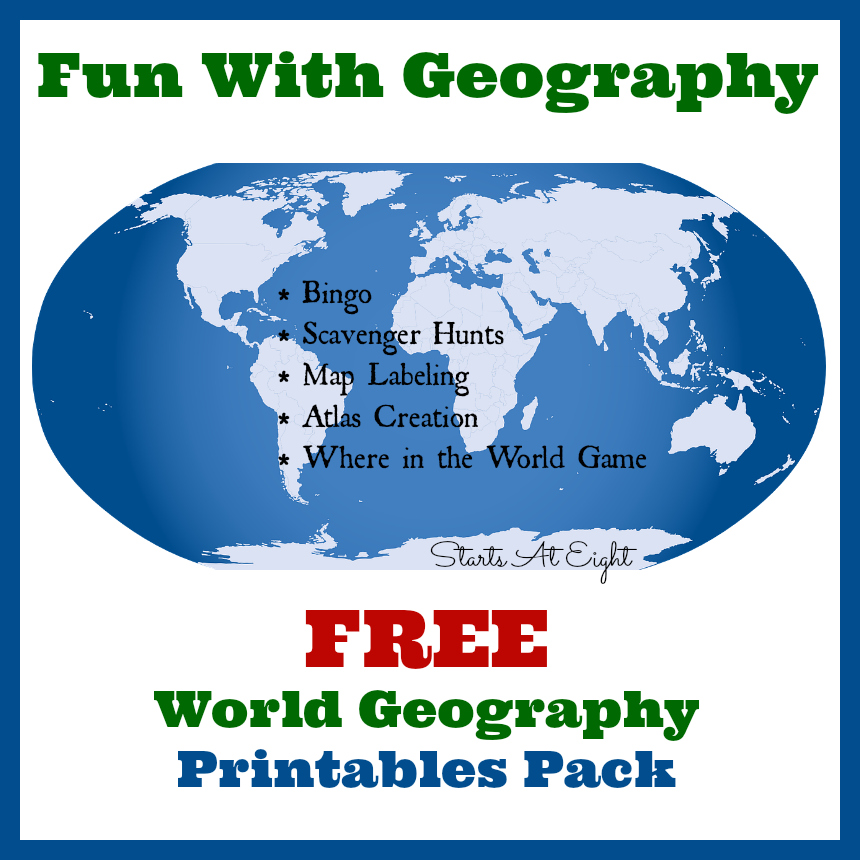 Also check out 5 Fun Ways to Learn Countries & Capitals (many of the ideas here are interchangeable for learning the states and their capitals)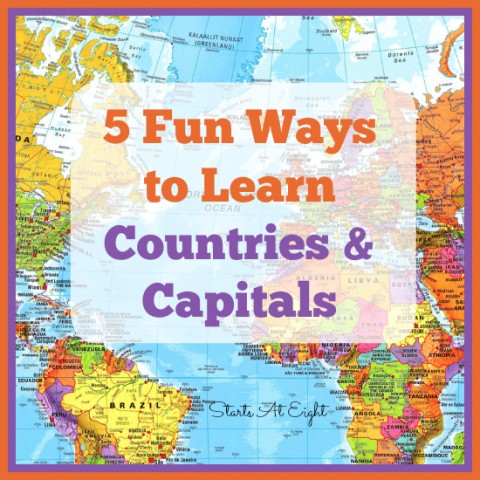 Learning the states and capitals can be fun! Play games, sing songs!
Stack the States – ipod/iPad game – This is an absolute favorite in our house!



Landforms
A landform is a natural feature of the solid surface of the Earth or other planetary body. Landforms together make up a given terrain, and their arrangement in the landscape is known as topography.
Typical landforms include:
hills
mountains
plateaus
canyons
valleys
bays
peninsulas
seas
also includes submerged features such as mid-ocean ridges, volcanoes, and the great ocean basins
Also check out this Geography for Kids…Landforms playlist on YouTube.
Ultimate Guide of Things to Memorize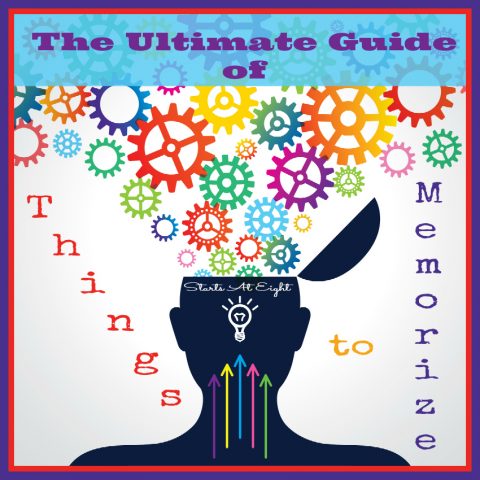 Within each one of these categories are included lists of things to memorize as well as resources for helping your children memorize them. Be sure to check the landing page for an awesome Tracking Sheet!
Stay tuned each week as I add a new category rich with lists and resources!
Simplify Science with Memorization– categories, formulas, laws and more!
It Helps to Memorize History – to include things like Presidents, history timelines, speeches, and documents
Memorizing Math Facts– basic facts and formulas
Guide to Memorizing Geography – to include land forms, countries, states and capitals (this post)
Memorize English Grammar – to include poetry, Shakespeare, grammar rules