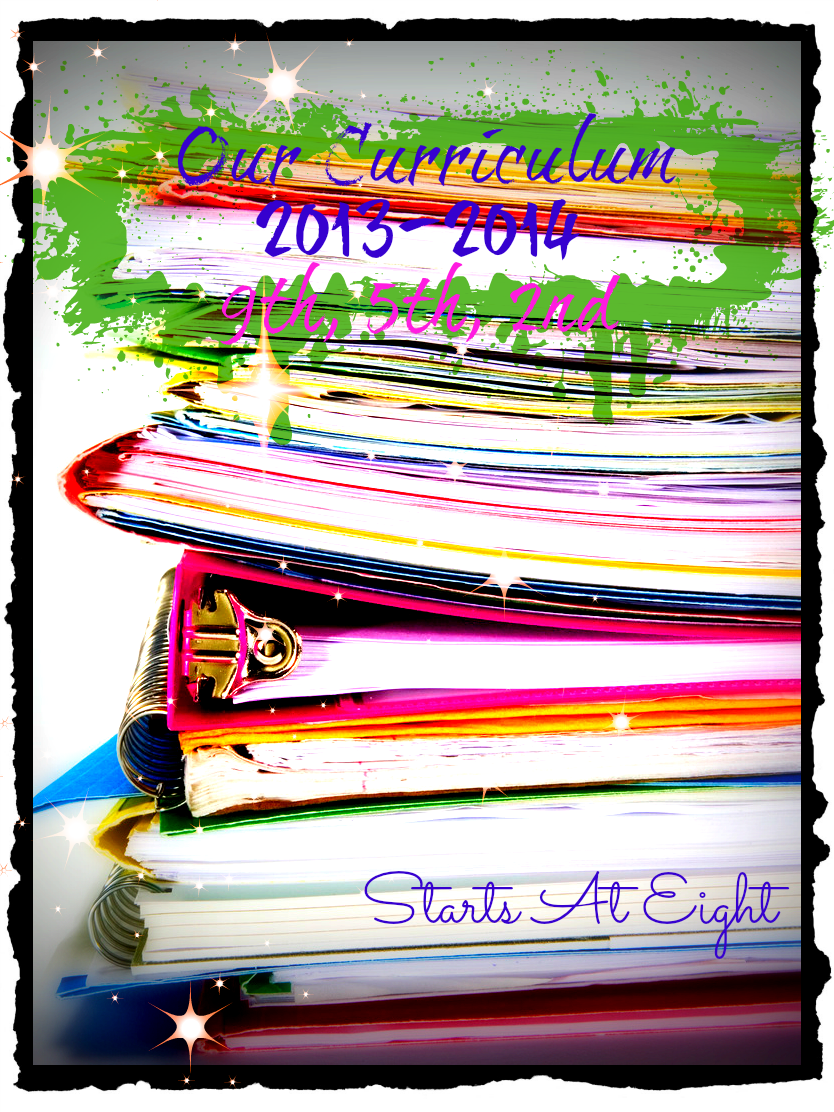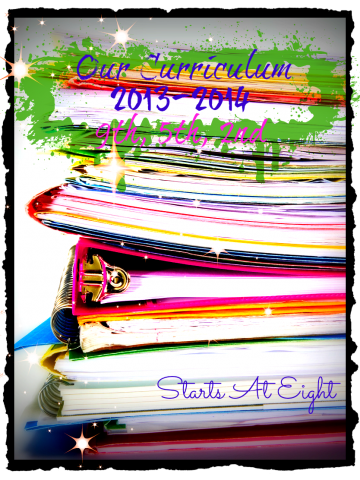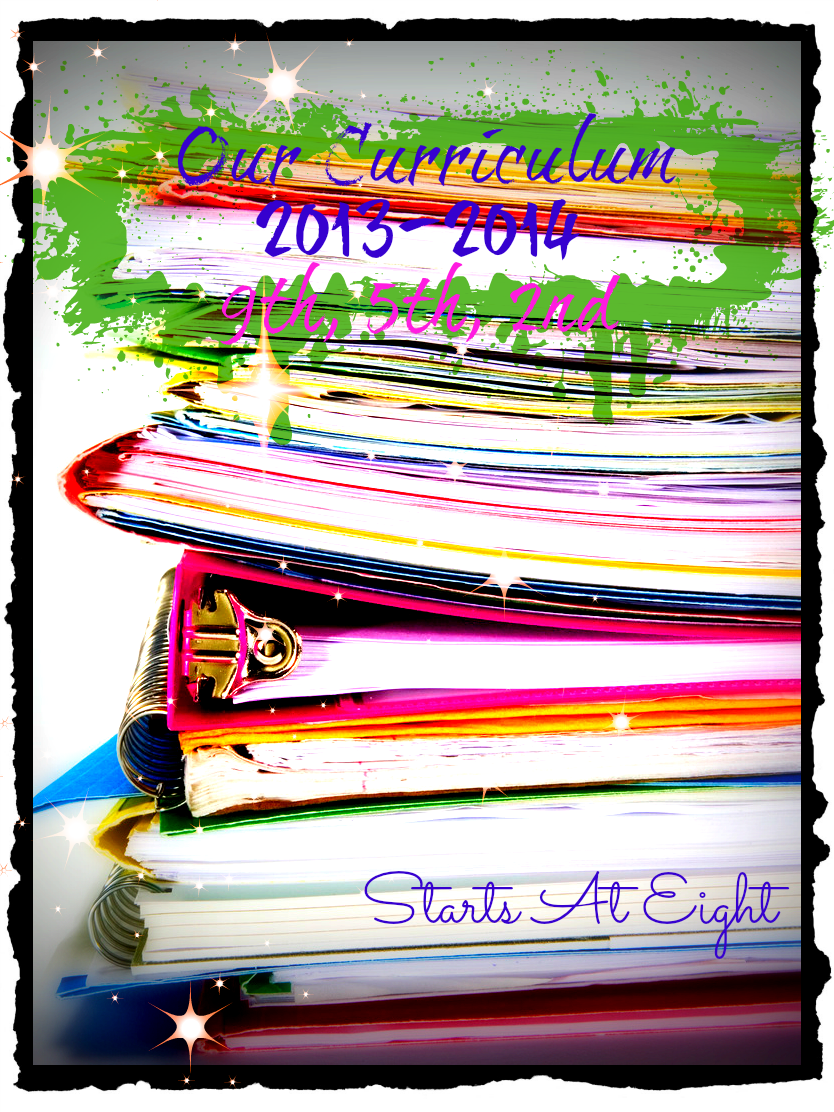 This school year brings our first go around at homeschooling high school! I can't believe I will even have a child of high school age, let alone homeschooling one! I have done a whole years worth of planning for this new stage in our lives. Hopefully the 4 Year High School Plan that she and I have planned out together will set a good foundation for whatever she would like to go on and pursue in her life. I created the 4 Year High School Plan in a customizable spreadsheet for you to download, change, print, save for yourself.
With the coming of 9th grade Chloe will be totally independent. If she needs help she always has me here, but in general she will be responsible for herself and her own work. She will be spending more time doing work at her desk in her room as not to be distracted by the other two (she likes to parent them).
High School (9th Grade):
One of the biggest changes is that we are switching from me laying out Chloe's day to day schedule, to Chloe being responsible for that. We are going to have a "Planning Meeting" every Sunday night to go over her plans for the week. She will have a skeleton list of what needs to be covered each week and from that she will plan out what she gets done when based on our schedule for that week.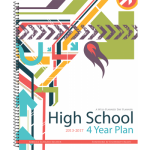 For this task I decided to go to a paper planner for her and then I will transfer it into my Homeschool Tracker which is what I use for all our homeschool scheduling, attendance, grading, and transcript needs.
The planner I chose was the 4 Year High School Planner from Well Planned Day. I like having all 4 of her high school years together in one place, and I liked how it spread out things to think about and do pertaining to high school and college preparation throughout the 4 years as things need to get done.
English/Language Arts
Lightning Literature & Composition:
American: Early to Mid 19th Century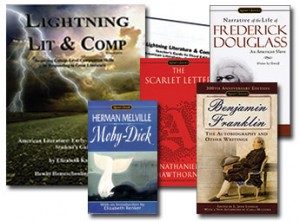 American: Mid to Late 19th Century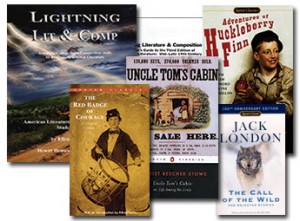 Online High School Writing Course – Essay Rock Star
Mathematics – Algebra II
Teaching Textbooks Algebra II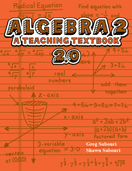 Science
We are using DIVE Integrated Physics & Chemistry  this year which is a combination of Physics & Chemistry and is supposed to be the new standard in 9th grade science.
History/Geography
America The Story of Us
Resources:
http://tribeof11.blogspot.com/2012/09/american-history-part-1.html
http://journey2excellence.blogspot.com/search/label/America%3A%20The%20Story%20of%20Us
High School Electives
Digital Photography:
Amanda Bennett Unit Study Digital Photography
Jessica Sprague Online Composition Class
Computer Programming
Having completed Kid Coder – Windows Programming last year and really liking the set up and content, we decided to keep going and move into Game Programming and then Java for this year.
Kid Coder – Game Programming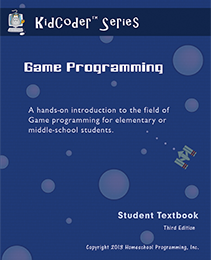 Teen Coder – Java Programming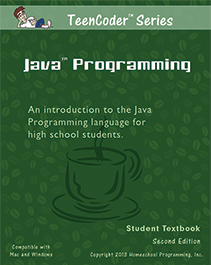 Latin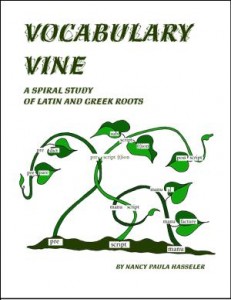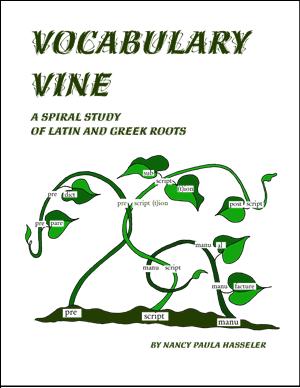 We decided on Latin this year for multiple reasons which I talk about in this post about Choosing Latin as a High School Elective & Foreign Language.
There are multiple programs that I am interested in, and I am planning on choosing a more complete and extensive program for sophomore year. In the end, for freshman year, I decided on Vocabulary Vine: A Spiral Study of Latin and Greek Roots
. I felt this would be a good starting point with vocabulary and roots and I love the note card study system it helps the student to set up.
---
Elementary Overview: Grades 2 & 5
Mathematics
Jayden:
Teaching Textbooks Grade 7
Ava:
Singapore Math 2B & 3A
English/Language Arts
Jayden:
Growing With Grammar Grade 5
Zaner-Bloser Spelling Connections Online Grade 7
Ava:
Growing With Grammar Grade 2
Soaring With Spelling Grade 2
History/Geography
Jayden:
Simple Schooling American History
Ava: Story of the World Volume 2 The Middle Ages
Science
Both Jayden & Ava:
Simple Schooling Online Classroom
---
Ava's Full 2nd Grade Curriculum for 2013-2014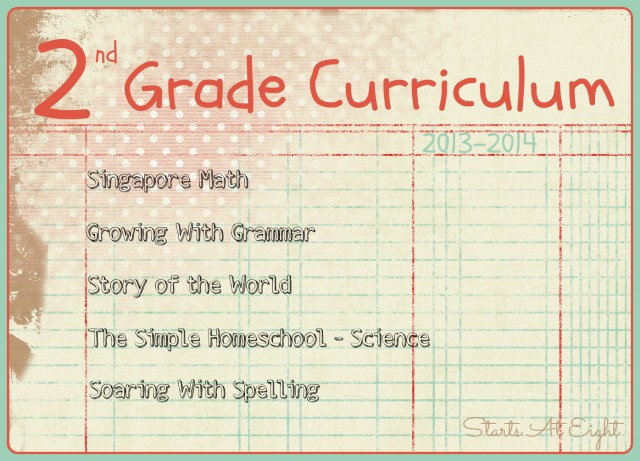 Jayden's Full 5th Grade Curriculum for 2013-2014