NYS Homeschooling Regulations & Resources:
iHomeschool Upstate NY Facebook Group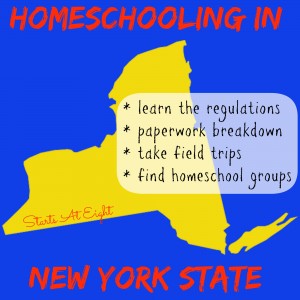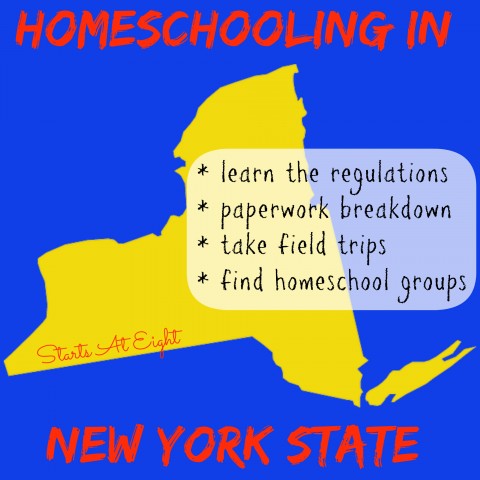 Rochester Area:
Homeschool Groups:
Brockport Homeschool Group
Non-denominational group of families that get together for our children to play and develop ongoing friendships. We meet at the Sweden Recreation Center during the school year and local parks in the summer. Any activities or outings are parent initiated and based on ages and interests of their children. Cost: $2 per child. This fee is for the use of the recreational center.
Please contact: Jamie, jamiebraggemail@gmail.com if interested.
Charity Homeschool
Non-denominational Christian support group serving approx. 120 families in Greater Rochester area. We welcome homeschoolers of all faiths and offer support, co-op classes, field trips, new homeschool and high school seminars, monthly tween & teen groups, high school graduation ceremony, High School dance, special needs group meetings, and much more.
Contact: Michele Boyer at charityhomeschool@gmail.com
Find out about our membership and all of our activities on our website:http://www.charityhomeschool.com
Gifted Homeschool Alliance of Rochester
Contact Shannon Tani at spacegrrrl2012@gmail.com
Greater Rochester LEAH (Loving Education at Home)
Composed of Christian families who volunteer together to offer field trips, group lessons, family activities, support meetings, mom's nights, graduation and sports teams. Rochester's oldest LEAH chapter.
Contact Maria Bushen at grleah5@gmail.com
CHESS LEAH of Spencerport
Contact Dave and Melanie Travis at dtravis112@frontiernet.net
The Homeschool Academy LEAH
Contact Lorane Dreyer at hsaleah@gmail.com
Academic Co-op, full day of classes on Tuesdays Sept.-May, held at Calvary Community Church of the Nazarene, 4045 East Henrietta Rd., Henrietta NY 14467
https://sites.google.com/site/hsaleah/
Geneseo LEAH, Homeschool Co-op
Co-op meets Mondays
Contact Mindy at Stermindy@gmail.com
John 15 LEAH of Naples
Contact Tracy Gosso at http://john15leah.weebly.com
Northgate LEAH (North Chili)
Contact Carolyn Prokopenko, lprokopenko@rochester.rr.com
Christian group but open to all. Devotion, gym class, and group topic. Meets at
Northgate Bible Chapel on McGuire Road in Greece.
PCC LEAH, Pittsford Community Church LEAH
Contact Chris and Elaine Pragle at pccleah@gmail.com
Members must agree to the LEAH statement of faith. The group offers support and
fellowship to homeschooling parents as well as activities and relationships for
homeschooled children. Well-established Friday co-op with many class offerings for
all ages.
RAHA – Rochester Area Homeschoolers Association
Contact RAHAinformation@gmail.com
www.rochesterareahomeschoolers.org
A community of families dedicated to supporting one another in our common commitment to learning without schooling. Our membership gathers together for philosophical rather than religious reasons and therefore welcomes families of all backgrounds who share our vision.
Simply Homeschooling
799 members. Private Yahoo group. Resource/support network free and open to families of all backgrounds and philosophies who seek positive socialization within a diverse, inclusive community.https://groups.yahoo.com/neo/groups/simplyhomeschooling/info
St. Thomas Aquinas Homeschoolers of the Rochester Area
Contact Pam at hsinfostahra@yahoo.com
Website: https://www.homeschool-life.com/1511/index_public
More than 80 Catholic families throughout the Diocese of Rochester. Group provides
information, support, field trips, children's clubs, activities, enrichment co-ops, and
events for all ages.
Sodus Homeschoolers
Contact Jean Maynard beanjeepin@gmail.com
Western Wayne County LEAH
Contact KReynolds19@rochester.rr.com
Westside LEAH
Contact Christine Ziegler, Chrisziegler@frontiernet.net
Group is limited to 25 families and is currently at maximum.
Homeschool Co-ops:
Classical Conversations
Contact Melinda Puth at Mputh@classicalconversations.com
www.classicalconversations.com
Classical Conversations supports homeschooling parents by cultivating the love of
learning through a Christian worldview in fellowship with other families. We believe
there are three keys to a great education: classical, Christian, and Community.
Community Homeschool Group
Contact Teresa Interlicchia and Stefanie Thane on Facebook:
We are a local community of homeschooling families. We are not a specialized group based on learning styles or belief systems. We embrace diversity, inclusion, and the fact that we all have something to contribute. We meet once weekly at the Wood Library in Canandaigua to do a project and have some social time afterwards.
Gloria Deo Cooperative
Contact Kelly Fasoldt at Kelly.fasoldt@gmail.com
Christian homeschool co-op (Nursery-12th grade) with focus on classical model of education. Meets 32 weeks during school year on Thursdays at Journey Christian Church in Greece. Full day program covering most of major subject areas. Families are committed to full day, with the requirement of teaching up to two classes. Our families benefit from a solid program, valuable friendships, and a warm, supportive community. Our mission is to glorify our Lord and Savior Jesus Christ by educating our children in His ways and providing a Biblical understanding of the world they live in using a classical approach. For more info. or to schedule a visit, go to
http://www.gloriadeocooperative.org/mod/page/view.php?id=102
H.E.L.P. (Home Education Lima Program) Homeschool Co-op
Contact Erin Steele at helphomeschool1@gmail.com
Families of any religion or non-religion are invited to participate in this secular
homeschool co-op based in Lima, NY which is beginning its second year. . This
group is a true co-op, meaning parents must stay and either be a lead teacher or
assist other parent teachers. The current age range in the group is ages 4-12. Check
out our website: helphomeschool.org or email . h.e.l.p.limacoop@gmail.com
Homeschool Hive (Preschool co-op ages 3-6) West Irondequoit
Meets twice a week, Mon. and another day of the week 9:30-11:30 AM. Thematic learning for your little ones: number recognition and counting, circle time, stories and snacks, art or games, free play, field trips. Upcoming themes include: summer, America, desert, mammals, seashore, jungles, grocery stores, campfires and more. No cost-moms just stay and volunteer for something. You may visit to check it out. Call or email for more information. Contact: Margaret Barona at atomicsour @ gmail.com
LCG- Lilac Children's Garden
Contact info@lilacchildrensgarden.org
http://www.lilacchildrensgarden.org
Waldorf-inspired, multi-age classes are offered to homeschooled children ages five to fourteen. (Paid Program) Twelve Corners Church, Winton Road, Brighton. Lilac offers a weekly class, inspired by Waldorf education philosophy, to home-schooled children ages four-and-a-half to thirteen on Tuesday afternoons from mid-September through May. In addition, our community gathers to celebrate seasonal festivals and participates in parent study groups. We also offer a parent child class for children ages infant through four years on Wednesday mornings. We have a few open spaces for children ages 9-12 for the fall.
Rochester Christian Co-op
Contact Kirsten Borkowski at Kirsten@borkowski.us
Rochester Christian Co-op, a non-profit organization in its 14th year, is a parent-led homeschool group that meets 32 weeks during the school year on Mondays at Pittsford Community Church. Our co-op is a full-day program that helps families meet New York State homeschooling standards. Parents teach one or two classes while their children benefit from a day full of instruction. The only fees associated with our co-op are the cost of curriculum and supplies for the classes your children attend. The children in our group range in age from nursery through twelfth grade. Classes include science, writing, literature, social studies, foreign language (Spanish or ASL), art and music. While we use Apologia for science throughout all grades, the other subjects use a variety of curricula. For more information, please contact, Kirsten Borkowski, Kirsten@borkowski.us or visit our website at http://rochesterchristiancoop.org