Online homeschooling has become more and more popular as our digital capabilities and resources explode! Homeschooling has been made infinitely more accessible due to the availability of so many online homeschool resources.  Throughout my years of homeschooling we have used many online homeschooling curricula, programs, and resources. One of the resources we have used for(…)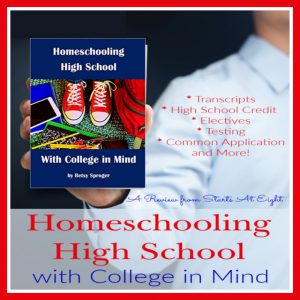 Homeschooling High School with College in Mind is written to help you take your homeschooler through high school, into college! With solid advice and resources to get you there! Includes transcript helping, determining high school credit, electives, testing, the Common Application and more!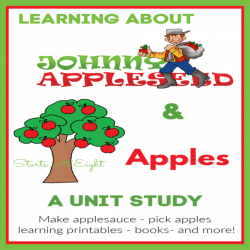 This Learning About Johnny Appleseed and Apples Unit includes information, recipes, activities, book lists, videos, and printables! Learn about the apple life cycle, make applesauce and more!