Does having to come up with a gift for the teen boy in your life cause you stress? Are you looking for inspired gifts for teen boys? Trying to come up with something new and exciting for the teen boy in your life? You have come to the right place!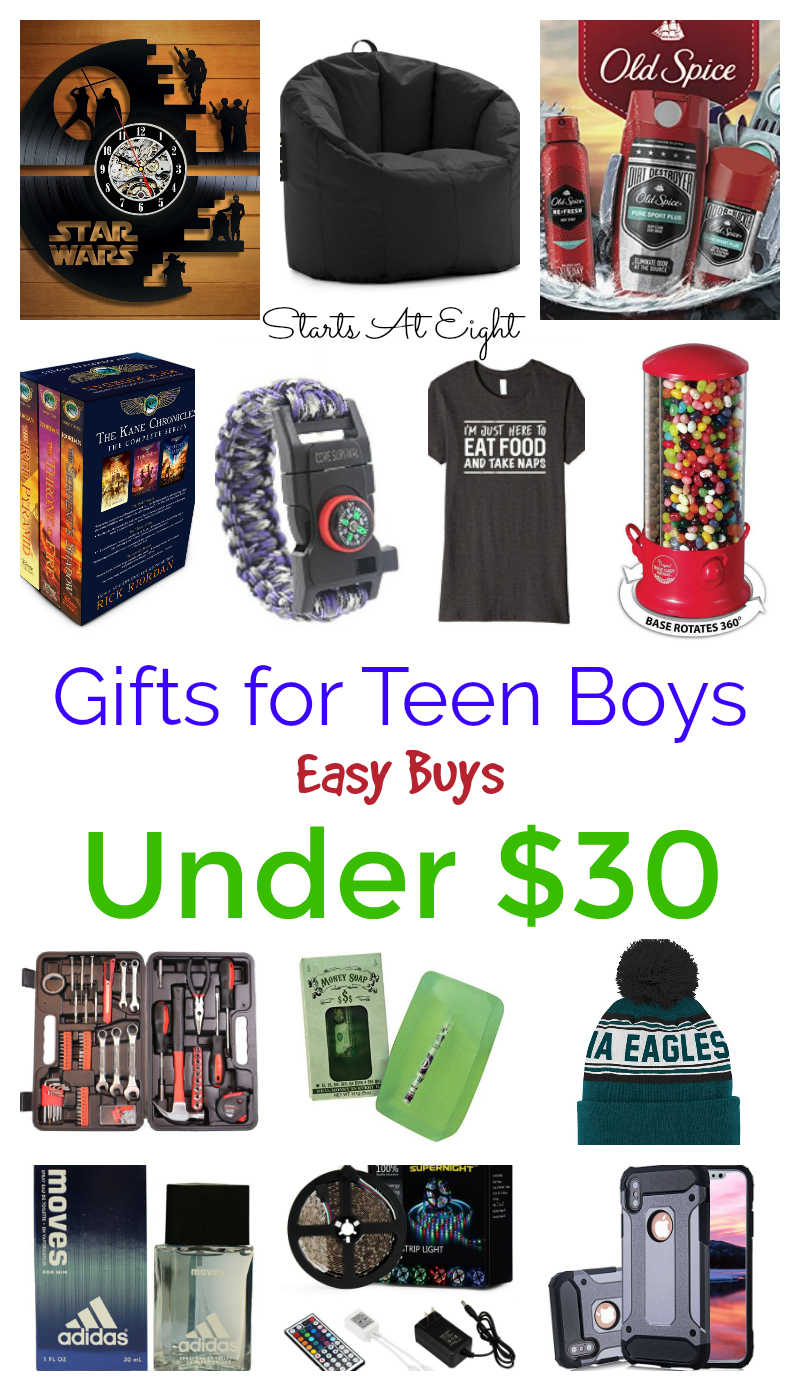 We are doing something new this year in our house for Christmas. I am using Categorized Gift Tags to Simplify our Christmas.  Each child will have their own wrapping paper and will get gifts in these categories: Want, Need, Wear, Read + Stocking and Santa. It is a way for me to be more focused, and spend less time stressing over holiday shopping.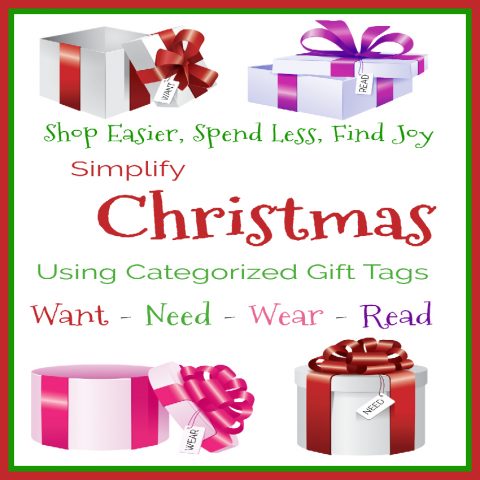 With our kids being older, so are the kids in our extended families and friends. As I search for reasonably priced, but still fun and interesting gifts, I thought I would share some of what I found to make it easier for YOU to shop this holiday season. Also, check out for my Gifts for Teen Girls: Easy Buys Under $30!
Another fun activity for the holidays is the FREE Printable Christmas Light Scavenger Hunt Pack. Hop over and download it now to get in on the fun!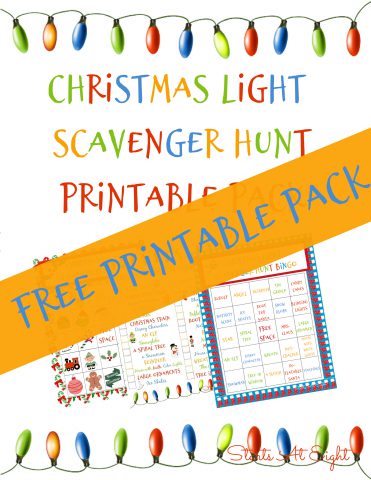 Gifts for Teen Boys
Not only have a collected a bunch of great gifts for teen boys, I have also kept them under $30 so they don't break your wallet!
The Kane Chronicles: The Complete Series by Rick Riordan.
The Maze Runner Series by James Dashner. This science fiction series draws you in right from the start. Thirty teenage boys trapped in the center of a maze, with no idea as to where they are or why. Worst of all, none of the boys have any memories of their life before they got there! The first and second books, The Maze Runner and The Scorch Trials, are now major motion pictures, with the third—The Death Cure—coming to theaters in 2018.
The Settlers of Catan – a board game in which the players assume the roles of settles, each attempting to build and develop holdings while trading and acquiring resources. Players are awarded points as their settlements grow; the first to reach a set number of points, typically 10, is the winner. The game also has many expansions and variations (all vary in price).
Old Spice Gift Set – These holiday packs offer a variety of Old Spice products in a fun gift pack.
Adidas Moves Cologne – Eau De Toilette Spray
Apple/iTunes Gift Card – These are great for kids who want to add music, games and apps to their Apple devices.
Food/Restaurant Gift Card – Applebees, Panera, Red Robin, Subway, Starbucks…the possibilities are endless!
Star Wars Vinyl Wall Clock – These are super neat clocks made from vinyl records! They have all different themes from Beauty and the Beast to Batman, Harry Potter, The Walking Dead.
Charging Cord – I don't know about in your house, but charging cables are a hot commodity! Our kids love getting cords of different colors so they can distinguish theirs from other people's
Phone Case – A rugged or custom phone case is a great way to protect their phone, and offer up some of their own style!
Nike String Backpack – Nike Heritage Gymsack Lightweight Bag 100% Nylon
Tools – Having basic tools (and even more expensive and complex ones when the interest or need arises), and knowing how to use them, can open up a world of freedom and exploration.
Survival Bracelet – Paracord Survival Bracelet – Hiking multi tool, emergency whistle, compass for hiking, Camp Fire Starter 5 in 1 Set
Bean Bag Chair – This Big Joe chair is great for gaming, studying and more. Has built in handles to make it easy to move around!
Candy – My kids – boys and girls alike – always love getting candy. It's their own, and their favorite.
Candy Machine – Consider buying some bulk candy and this Triple Candy Machine!
Novelty T-Shirts – Novelty t-shirts are both fun and practical.
Money Soap – This is kind of a cool idea! There is actual cash inside each bar of soap!
Color Changing Room LED Lights – Let them spice up their room or game room with these remote controlled, color changing, LED light strips
Socks – Each of my kids have favorite socks. They make great gifts each year for Christmas! Maybe it's a style like Nike Elite, or a favorite sports team like the Buffalo Bills or the Yankees!
CamKit Smartphone Photography Accessories – Help your son take awesome photos with this add on kit! Tripod, multiple lenses and remote to make their cell phone into a high end camera!
Winter Pom Pom Hat – These are NFL but you can get any sport, team or novelty (like Harry Potter.)