One of the best gifts for developing children is knowledge. It truly does help expand their small world into thinking about the great big world around them. In addition to traditional school studies, we need to teach them other skills to help them grow vigorously from now and into the future. Using educational toys for increase exploration and learning is a great way for kids to start thinking and doing for themselves.
Ignite Creativity & Learning with these Educational Toys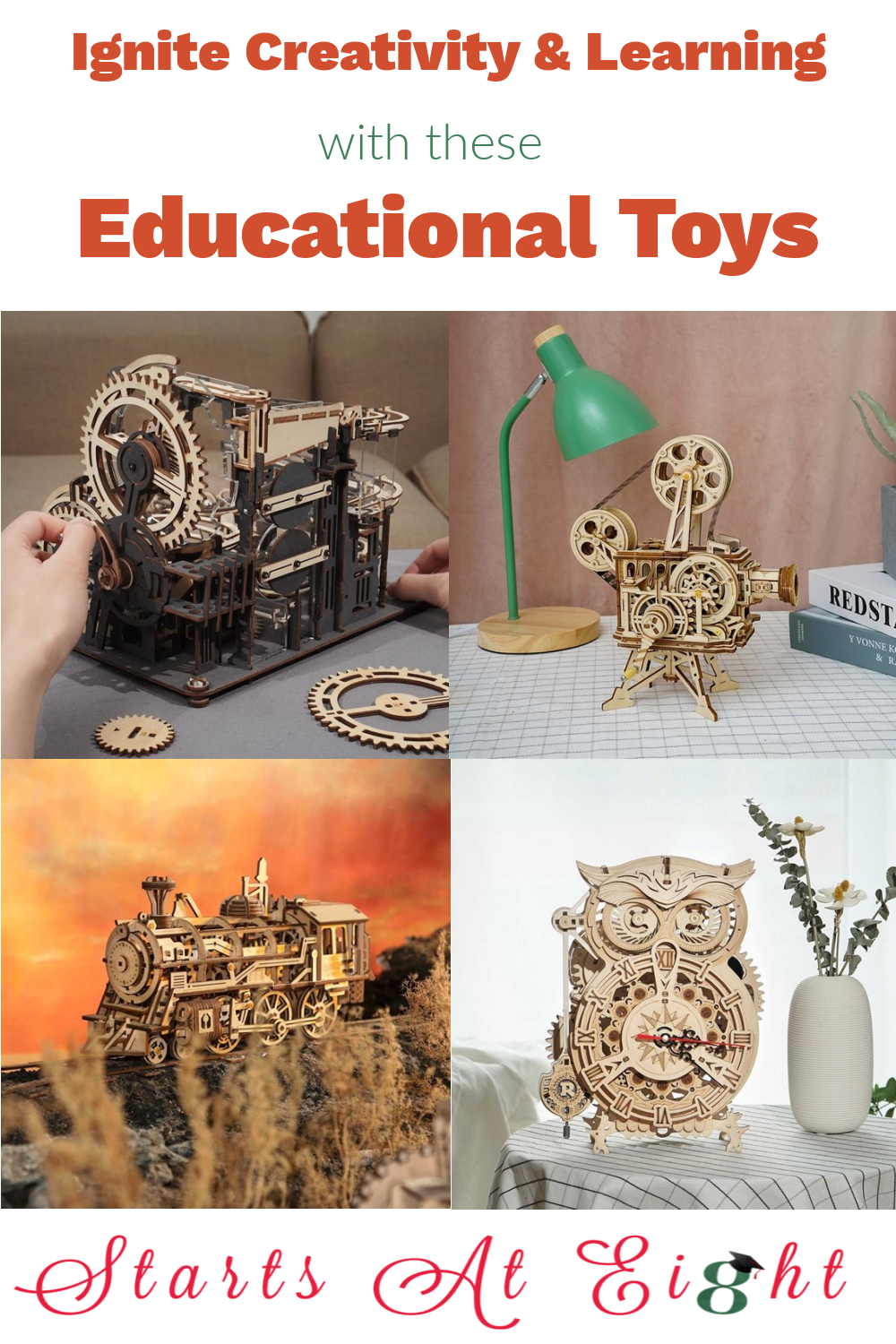 This post is sponsored by Robotime, a DIY wooden puzzle toy company focused on designing & producing creative educational toys such as 3D wooden puzzles, DIY miniature house kits, and other creative model building kits.
But what toys are educational?
The list of educational toys on the market continues to grow, and choosing the right toy for your child can be overwhelming. Here are some tips that should help you during your decision-making process.
Make learning fun with toys – Traditional study methods can sometimes create boredom in children. Adding new and interesting methods of learning and exploring, allow children to gain new perspectives and a better grasp on the skills you are seeking to teach them. With the advantage of attracting their curiosity, traditional toys can enable them to find interest in toys. Meanwhile, children can integrate this into learning to acquire some life skills and experiences they may not learn through traditional schooling methods. (Think, textbook vs. hands on learning)
Activities That Encourage Creativity – Children are innately open to new things that can develop their creativity. Educational toys are a great way to help them explore their creativity in a way you know will positively encourage their knowledge growth and learning. When they engage with educational toys in their own time and on their terms, it helps improve their creativity and spatial imagination.
Develop kids hands-on skills – Often, it is better to do it yourself than listen to others. When children do something themselves, they are more likely to add that skill or knowledge to their knowledge bank than if it was said to them or read from a text.
As Benjamin Franklin said: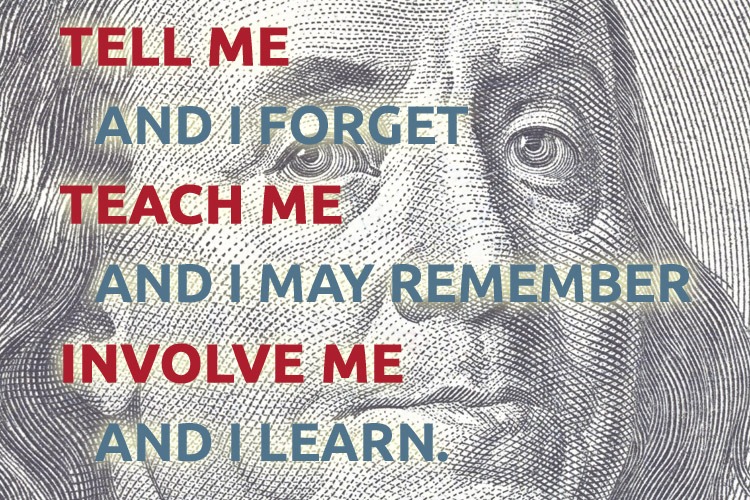 Educational toys are very engaging and interesting for children. This makes them want to learn, understand, and build with them. This process is very helps develop bot their problem solving skills and hands-on abilities.
5 Educational Toys for Building Hands-On Skills
ROKR is a company that makes unique and engaging wooden 3D puzzles. Take a look at some of the cool options and what wonderful worlds and concepts there are to explore with your children.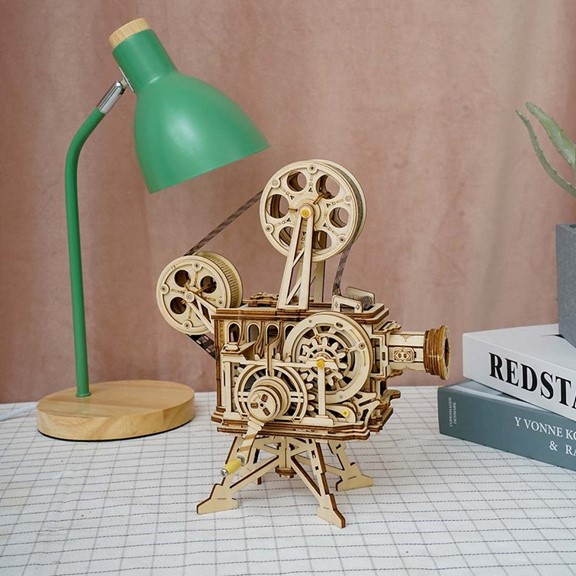 This is a 3D wooden puzzle that really play movies! After it is assembled, you turn the handle to play. Not only will kids find great reward in building something that really works, but there are a ton of learning opportunities outside of the hands-on knowledge and skills they will gain while building it.
You can explore topics such as:
understanding the principle of old projectors
how mechanical gears drive internal motors to generate electricity
the life and times when projectors like these were used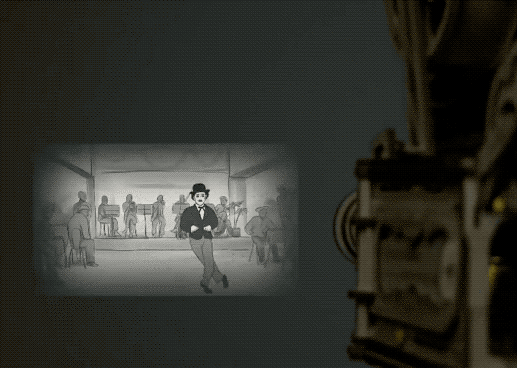 In addition, you can also encourage children to choose their favorite movies to make black-and-white films. And pick a few to watch! Enjoy a unique film experience with children at home!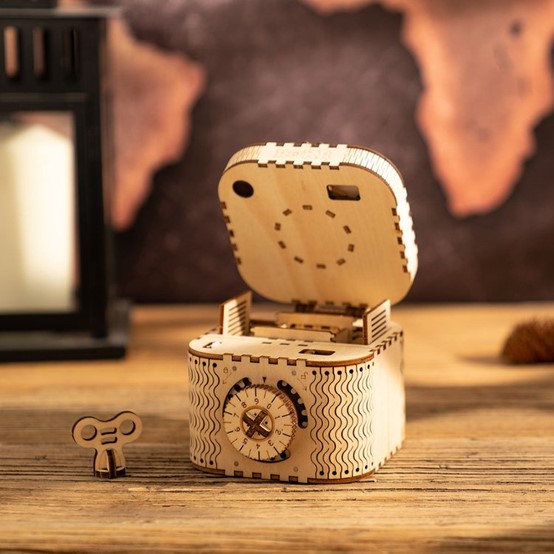 What child do you know wouldn't love to have their own locked treasure box? And even more, they can build one themselves!
With a simple appearance but complex internal structure, this is a wonderful treasure box, especially for children, because its working mechanisms are excellent for practical skills. It also has a combination lock meaning your child truly can use it to keep their valuables.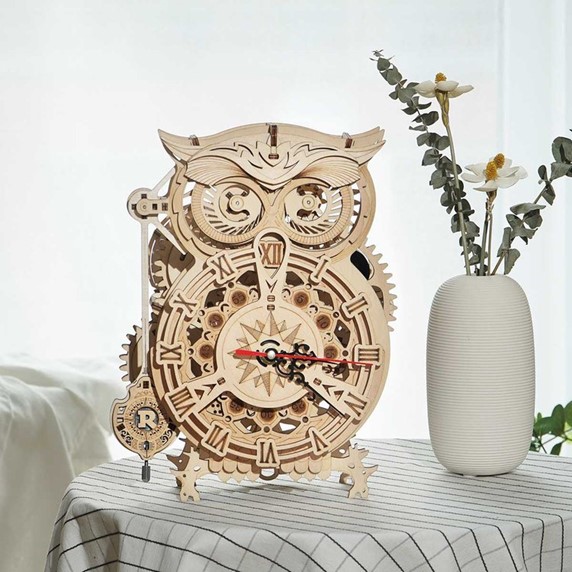 This delightful Owl Clock with mechanical gears 3D wooden puzzle serves two purposes:
First, it's great to improve technical and problem-solving skills.
Additionally, it encourages your child to understand how a clock works mechanically and how to tell the time. Timekeeping is a basic skill, yet some adults struggle to read an analog clock. You can see how math and technology go hand in hand with this sweet owl toy.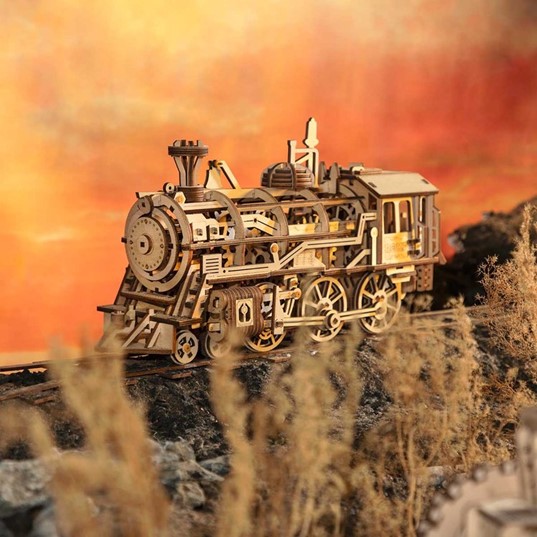 How many kids have you known that have a great fondness for trains? This locomotive will have wonderful benefits for a child's young engineering mind.
It has real working gears and springs, which can be wound up and pulled away. It is a good opportunity to learn about forces and mechanics in a way that is not only engaging, but fun for a child.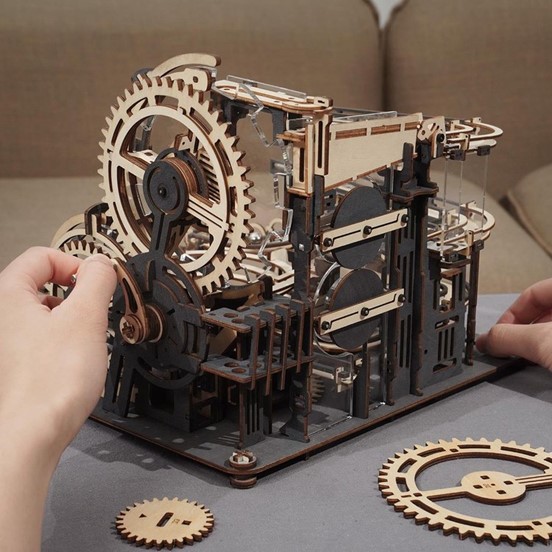 This is one of a ton of very cool 3D wooden puzzles that are also marble runs. Children can watch marbles running on the track by turning the handle. This is meaningful for developing children's creativity and imagination because it combines the beauty of science and machinery. What principle makes the balls run differently on the track?
Final Thoughts On Educational Toys
Undoubtedly, 3D wooden puzzles are completed with many wooden pieces, which can take children several hours to finish and enjoy. Some of the best gifts require you and your children to spend time together, creating lifelong memories.
More Educational Fun for Kids