Throughout the past couple of years I have created some canvas prints for my children. They are a great way to take your beautiful photos graphs and turn them into room decorations. AND they make wonderful personalized gifts! PLUS they are more affordable than you think! Read on to find out more and enter to win a FREE Canvas Print so you can create your own!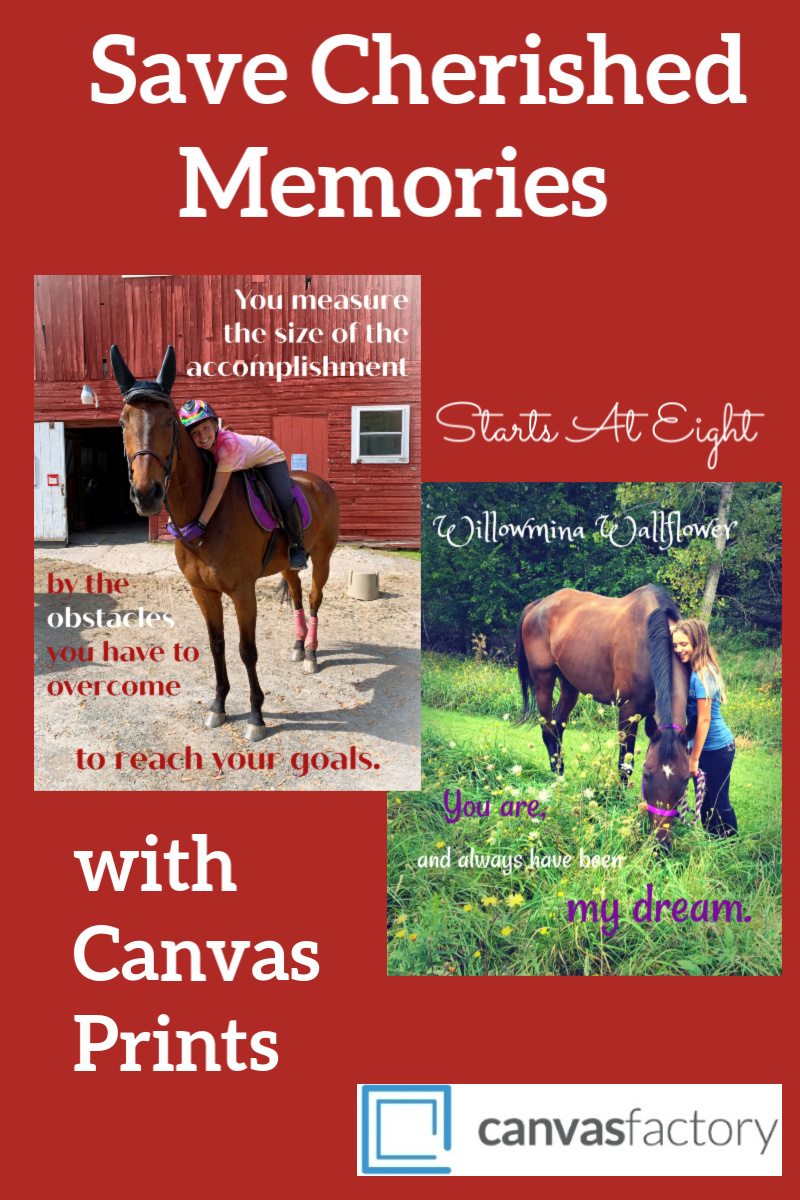 Save Cherished Memories with Canvas Prints
In 2016 I shared with you an option for using canvas prints as personalized gifts: Preserve Your Memories. My oldest daughter was a competitive gymnast, and her career as such was coming to an end, so I created this beautiful canvas of her with an inspirational saying. It was a beautiful way to honor that time in her life, and a lasting way to preserve the memories.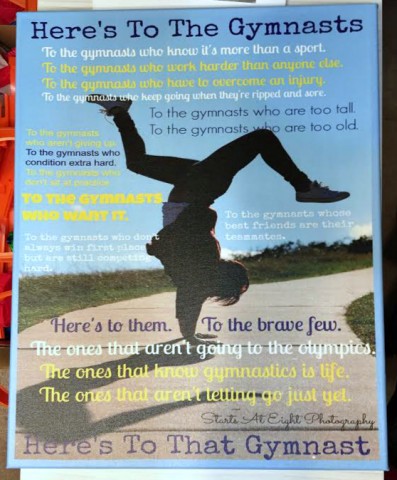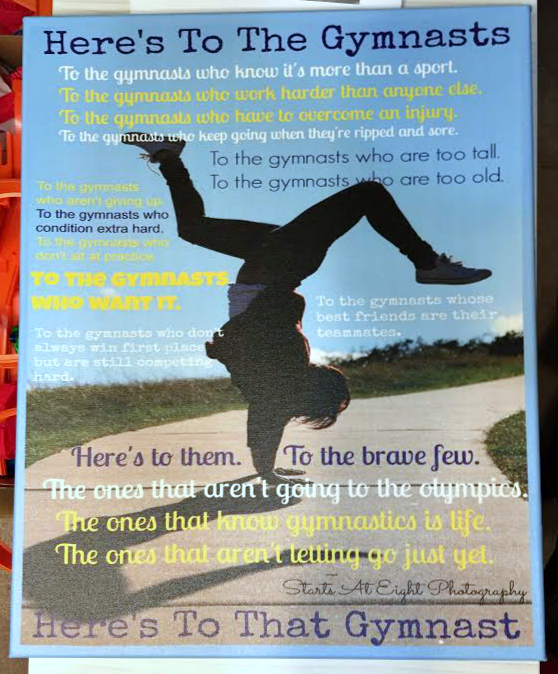 My youngest daughter LOVES horses! She begged me from the time she was very small to ride. The collection in our house of horse books and horse items is extensive. Ultimately, I let her start riding at the age of six. Now at age 11 she finally owns her own horse, which is truly a dream come true for her!
In 2017, after my youngest daughter finally got her first horse, Willow, I created a beautiful canvas print with some inspirational words for her as a Christmas present. It became the centerpiece of her wall.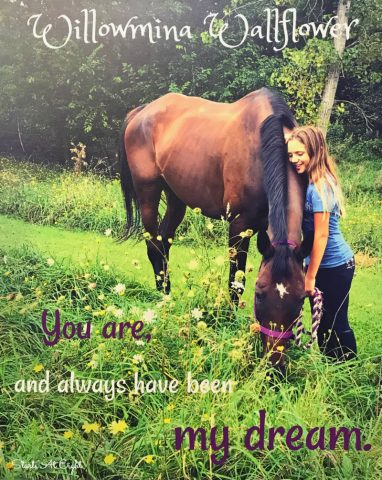 After a long and winding journey over the last two years that included a lot of rough and bumpy road, we bought our daughter's second horse, Woodrow. For the first time this summer she was able to go to a horse show riding her own horse! It was another dream realized for her. This photo of the two of them says it all! And I knew when I took it, it needed to become something special.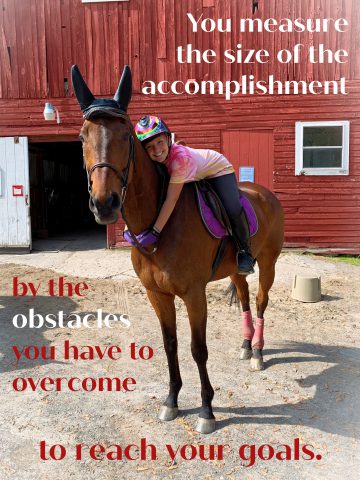 As you can see, we are creating a wall in her room where her love of horses abounds. These canvas prints are the centerpiece of a display that includes, figurines, ribbons, trophies, and so much more!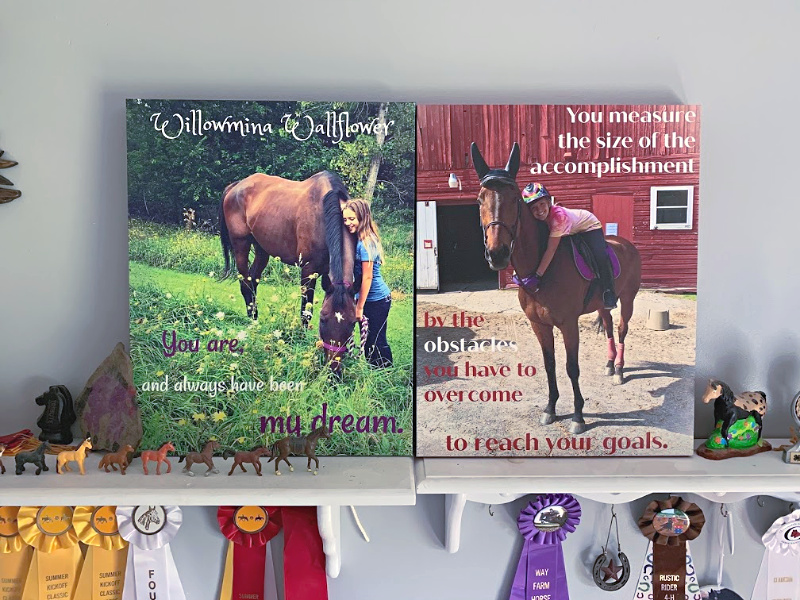 A Myriad of Print Options
From showcasing your kids' portraits to creating a custom headboard with a peaceful landscape or creating a focal point with an artistic panoramic print and even making fabulous personalized gifts, Canvas Factory has a myriad of options. Not only do they offer many mediums, sizes, and styles, but they also showcase tons of examples and have tutorials to walk you through designing your own!
Simply go to the Canvas Factory website
Choose your medium (canvas, acrylic glass, aluminum)
Choose your size (so many Canvas options from 8 x 8″ to 48 x 32″)
Then upload your photo (or photos depending on what you chose)
You can even add text!
1. Medium Options
While I chose to create a print on canvas, there are actually 3 options to choose from!
2. Size and Shape Options
Choose from a single piece or multiples. They have square, rectangle, and panoramic.
Want to split a photo into multiple pieces? You got it!

Create a collage, of course!

3. Wrapping Options
I love all the options! One I was relieved to use was the wrapping options. Since I custom created a print, the size didn't turn out to be quite what I thought. No problem! Choosing the solid color wrap made it easy for me to adjust the print on the canvas without it looking strange or uneven.
Solid Color Wrap – The entire photo is visible from the front, and the sides are filled with the solid color of your choosing.
Mirror Wrap – The entire photo is visible from the front, and the image is mirrored onto the sides of the frame.
Gallery Wrap – The image is wrapped continuously around the front and the sides of the frame.
Canvas Print Giveaway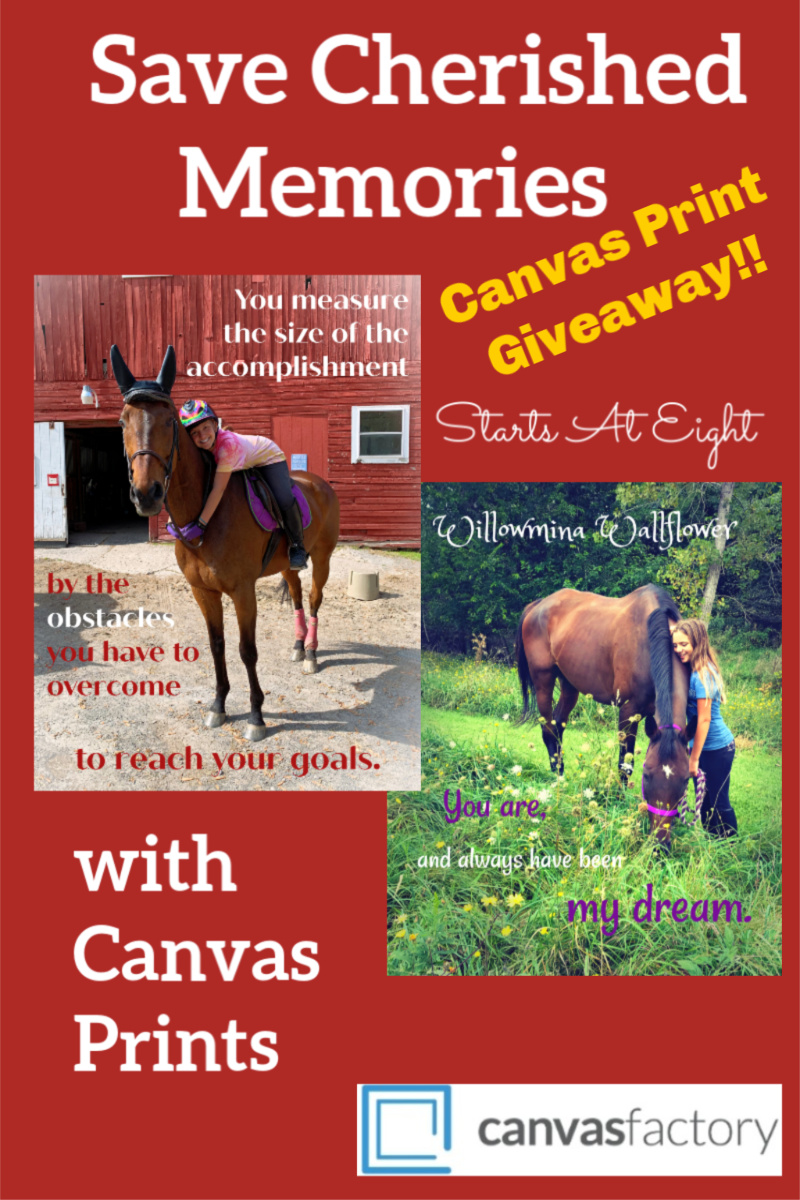 Win a coupon code so you can create your own canvas masterpiece!
One winner will receive a coupon code for a 20″ x 16″ canvas print (A $129 value).
Enter to win below!
Connect With The Canvas Factory
Through their social media outlets the Canvas Factory shares tons of ideas you can use to create your own fabulous canvas prints!