My youngest daughter is a huge horse loving girl! She started out riding lead line a few years ago and has been riding on her own for over a year now. Pretty much anything with a horse on it is fair game in her book. Since I know there are many others with horse obsessed girls out there, I thought I would share some of my favorite gifts for horse loving girls!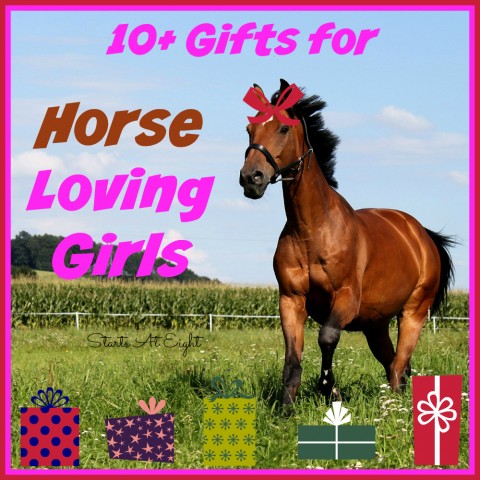 You can pretty much find anything with a horse on it. There are backpacks, water bottles, earrings, clothing of all kinds, board games, computer games, apps, ornaments, clocks, blankets, bedding and so much more with a horse theme!
Over the past couple of years I have bought a ton of things that the bill of gifts for horse loving girls for the little girl in my life. My youngest daughter (currently 8) has been horse obsessed for a few years now. She has a back pack, water bottle, figurines, a stamp set, socks, pjs, shirts, puzzles, apps, earrings, pencils, purses, and on, and on, all with horses on them. Here are some of my favorites that you might want to consider for the horse loving girl in your life!
Gifts for Horse Loving Girls
1. Horse Stamp Set
This Melissa & Doug Horse Stable Stamp Set
 was given to my daughter as a gift for Christmas one year. I can't begin to tell you how many hours have been spent creating pictures of stables, barns, pastures, and horses using this set. She even adds horse stickers
 into the mix as well!
2. Horse Games

3. Paintable Horse Figurines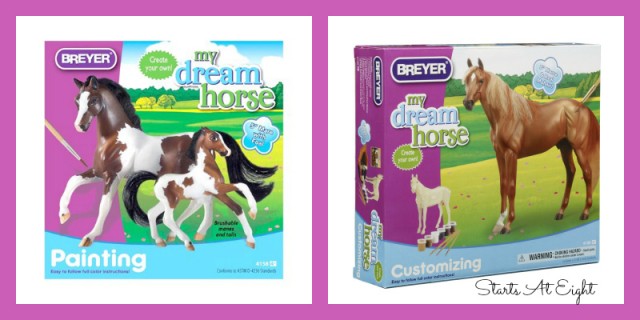 These are a favorite of my craft loving girl. There are a variety of horses to chose from like the Breyer My Dream Horse Customizing Thoroughbred
or the Breyer Mare and Foal Painting Kit
.  All these Breyer horses come with gorgeous brushable mains and tails too!
4. Horse Books
5. Horse Clothing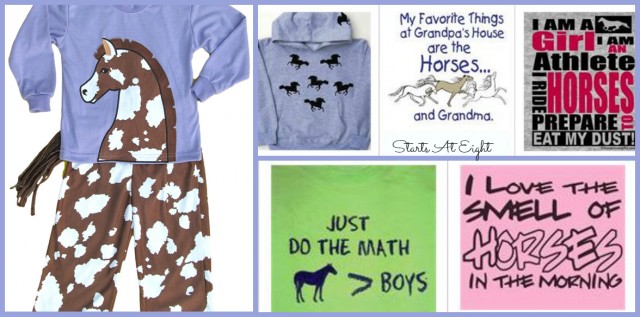 6. Horse Collectible Figurines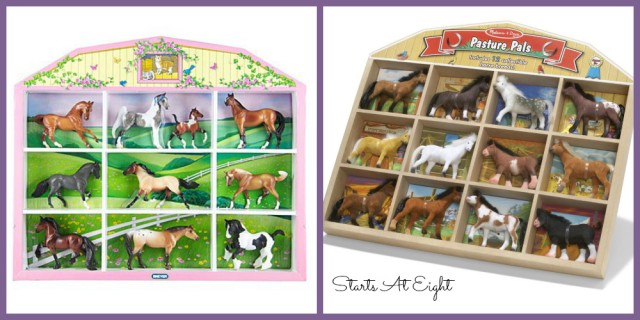 Breyer Stablemates Horse Lover's Collection Shadow Box
This adorable frame can stand on its own or easily hang on any wall and includes 10 authentic breed sculptures each hand painted with realistic markings.
Melissa & Doug Pasture Pals
Here's a whole neighborhood of horses to play with and collect! The 12 different textured horses come with an identification key and store neatly in a wooden stable storage box.
7. Horse Toys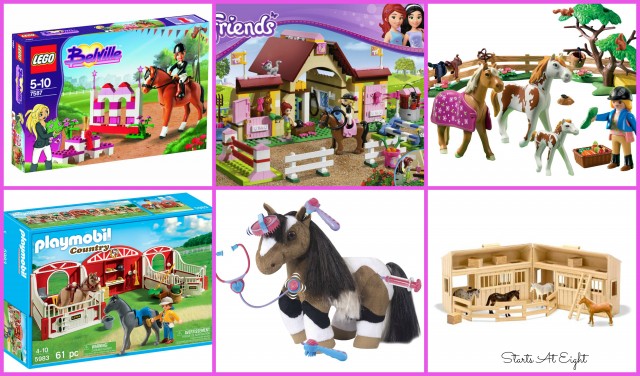 8. Horse Accessories

9. Horse Bedroom Decor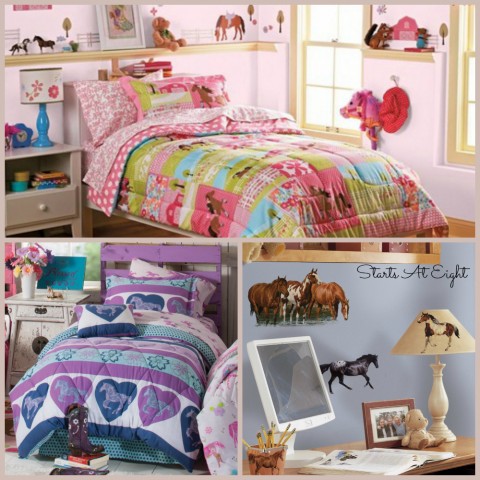 10. Other Horse Items

Other Horse Items to Love: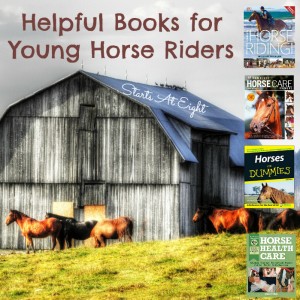 Equine Science Pinterest Board for tons of horse activities, unit studies, resources, and more!