Earlier this month I posted about us writing our own version of the 12 Days of Christmas. Believe it or not we managed to finish it just in time to share it with everyone for Christmas!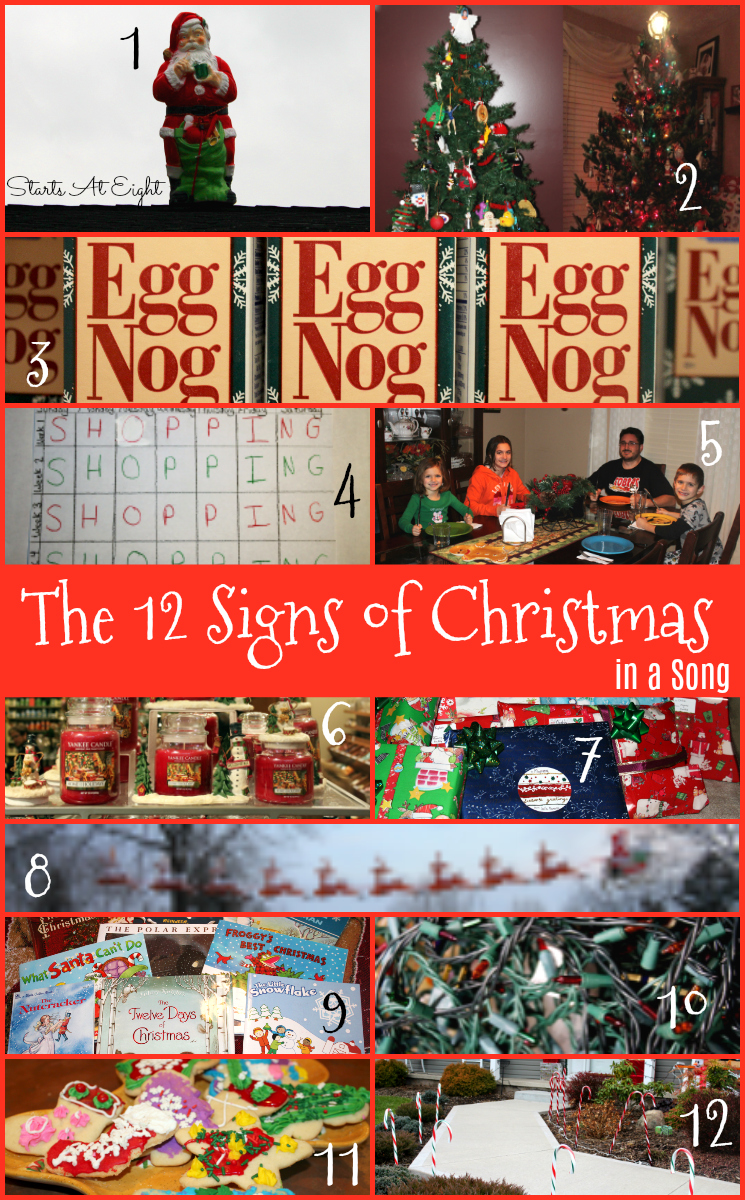 Chloe and I wrote the words, we all sang it together, we did a "scavenger hunt" to take all the corresponding pictures, and Joey worked super hard to turn all the pieces into a finished video for us to share with you!
The 12 Days of Christmas…Ciravola Style
***Let me just disclaimer this right now…… singers we are not! All in all it was a fun project that the kids really enjoyed doing, and at least we can have a little chuckle at our own expense!
http://youtu.be/tlpaQg7pS_U
The 12 Signs of Christmas Lyrics
12 Candy Canes
11 Cutout Cookies
10 Strands of Lights
9 Christmas Stories
8 Flying Reindeer
7 Layers of Presents
6 Scented Candles
5 Family Dinners
4 Weeks of Shopping
3 Gallons of Egg Nog
2 Christmas Trees
1 a Santa on the Roof
More Christmas Fun