It's December 1st! Christmas shopping is in full swing, the tree is up and the house is decorated. Very soon cookies will be baking and present wrapping will commence! One of the other things we love to do during this time of year is binge watch Christmas movies. This year I decided to make a list of 25 Days of Christmas Movies to help get us in the mood and make it easier to "decide" (translation: avoid having the kids argue) over what movie we will watch each day!
Scroll to the bottom to find a link to a list I compiled of Christmas movie schedules of many of the major Networks!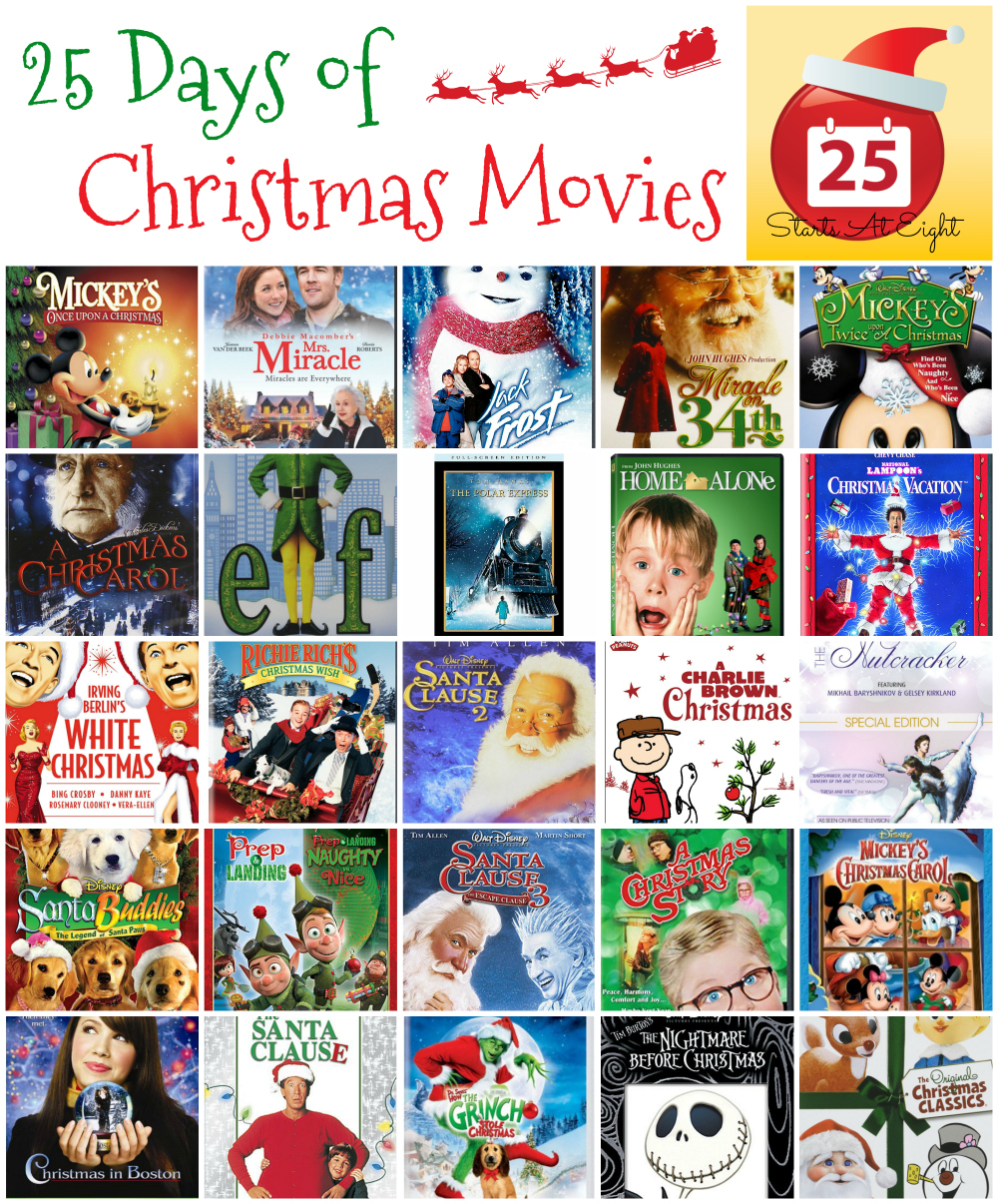 When we had cable or dish it was easy to turn on the Hallmark Channel or ABC Family and always have a Christmas Movie to watch. Without those things I often find it hard to come up with movies in my head to watch. So I decided to be proactive this year by looking up movies ahead of time and making this list of 25 Days of Christmas Movies.
I tried to include a variety of holiday movies. Some we have never seen and some are our most favorites! I also included a Free Printable 25 Days of Christmas Movies List as an easy reference or in case you want to check them off as you go!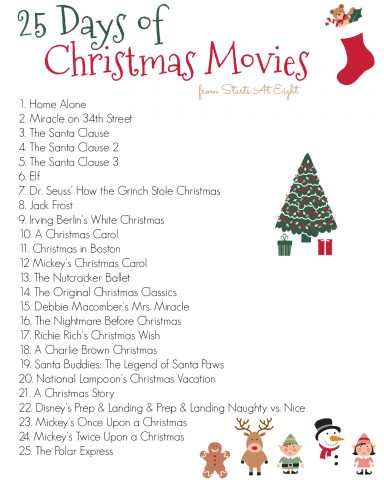 25 Days of Christmas Movies
Other Christmas Fun
Be sure to check out this Christmas Light Scavenger Hunt Printable Pack I created! It's FREE! You can even use it while watching Christmas movies or reading Christmas books!