Abraham Lincoln is President and the United States is ramping up to an internal war. A civil war between the north and south over slavery. Let's take a look at the causes and effects as well as the people and places involved in this important piece of American History.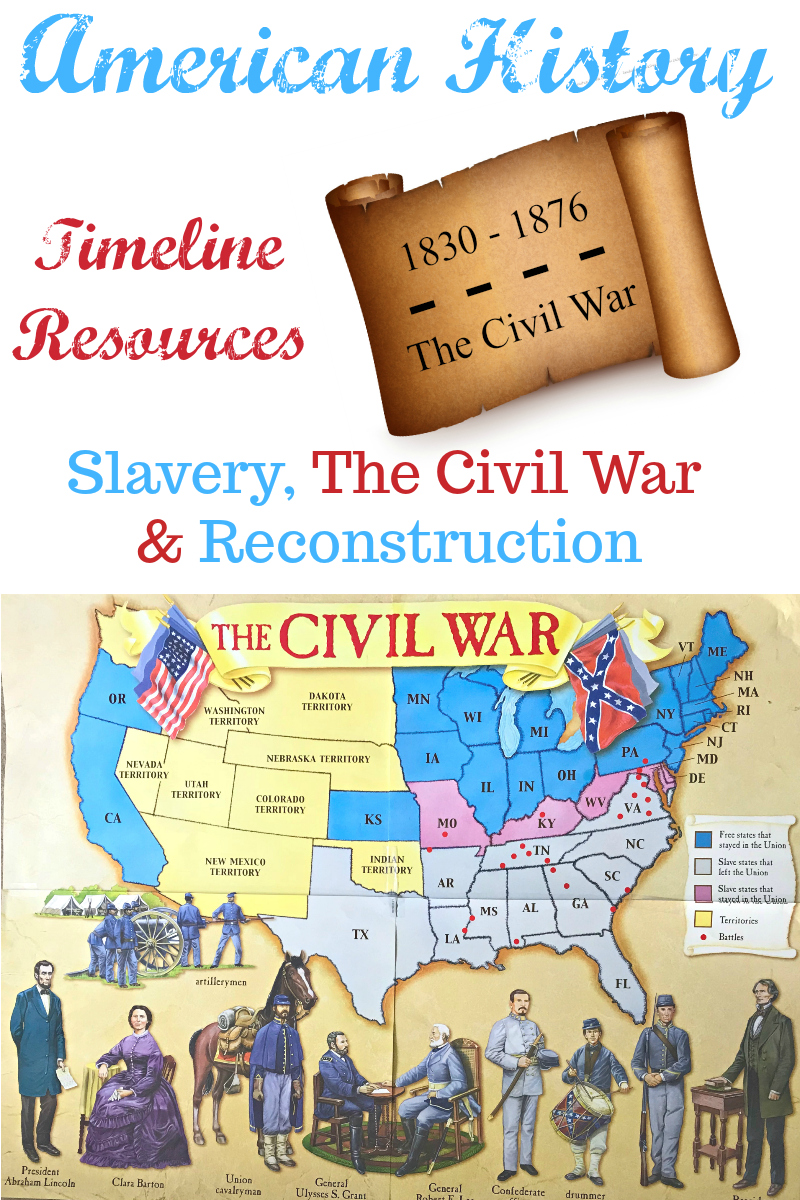 Our previous installments of American History Timeline Resources include:
We begin this period (Slavery, The Civil War & Reconstruction) with taking a look at slavery and Abraham Lincoln, then move on through the players and battles in the Civil War, and into Reconstruction.
American History Timeline Resources: Slavery, The Civil War & Reconstruction
Many of the projects and brief readings for The Civil War in this time period come from the Home School in the Woods – History Through the Ages – Time Traveler Series. In the case of this time period we are using History Through the Ages – Time Travelers – The Civil War in America.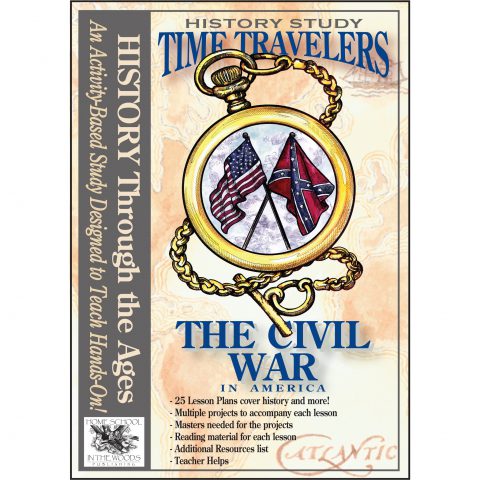 All the names in the red headlines are ones we will be adding to our timeline notebook. While we may not study each one in depth, we will touch on them in some manner in relation to the given time period. We will spend around 5 weeks on these topics.

* Please note that what movies you choose to watch with your children is a personal choice. Be sure to screen the movies and decide for yourself if you want to show them to your children.
Slavery/Underground Railroad
Books to Read:
Who Was Harriet Tubman – Born a slave in Maryland, Harriet Tubman knew first-hand what it meant to be someone's property; she was whipped by owners and almost killed by an overseer. It was from other field hands that she first heard about the Underground Railroad which she traveled by herself north to Philadelphia. Throughout her long life (she died at the age of ninety-two) and long after the Civil War brought an end to slavery, this amazing woman was proof of what just one person can do.
What Was the Underground Railroad? – No one knows where the term Underground Railroad came from–there were no trains or tracks, only "conductors" who helped escaping slaves to freedom. Including real stories about "passengers" on the "Railroad," this book chronicles slaves' close calls with bounty hunters, exhausting struggles on the road, and what they sacrificed for freedom.
Have your student fill out these FREE Who Was Biography Notebook pages to put into their notebook.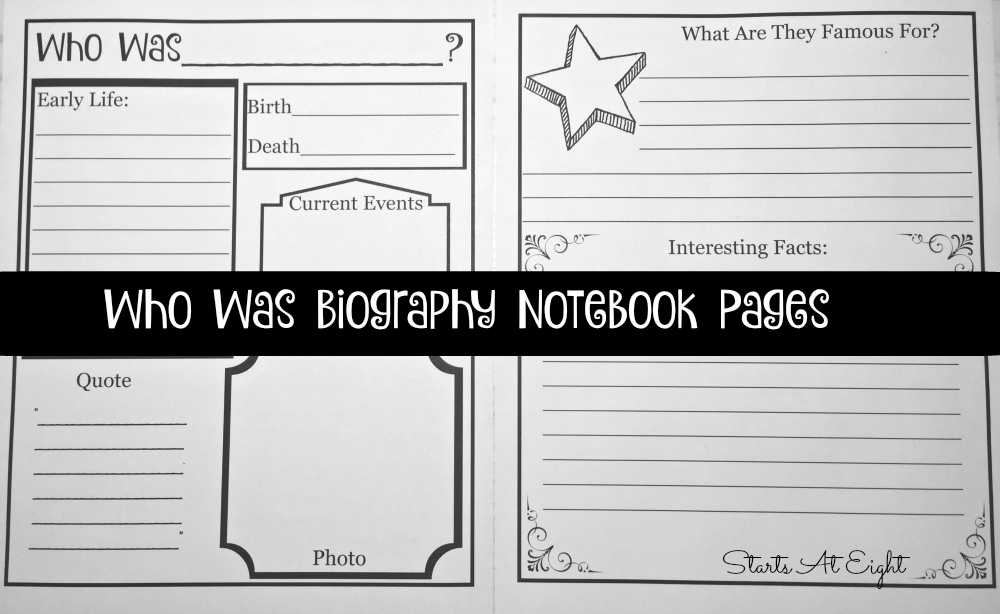 Movies/Videos Watched: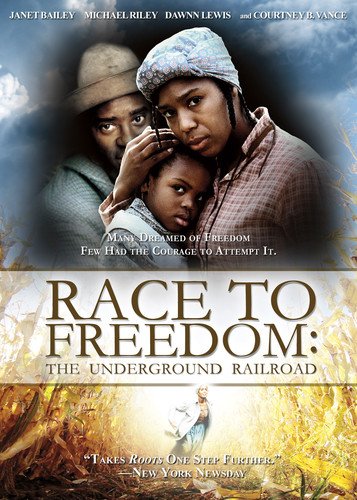 Race to Freedom: The Underground Railroad (1994 Edition) – From one of the most troubled and dramatic periods in American history comes a story of courage and true love that transcends the ages. Race to Freedom: The Underground Railroad chronicles the dangerous flight of four determined slaves from a cotton plantation in America to the "Promised Land" in Canada. It is the story of heroic fugitives, bold conductors, and a candle in the window; the story of those who risked their lives by taking charge of their destiny, all for the chance to be free.
Project:
Complete slavery reading and Underground Railroad map from Time Traveler The Civil War in America.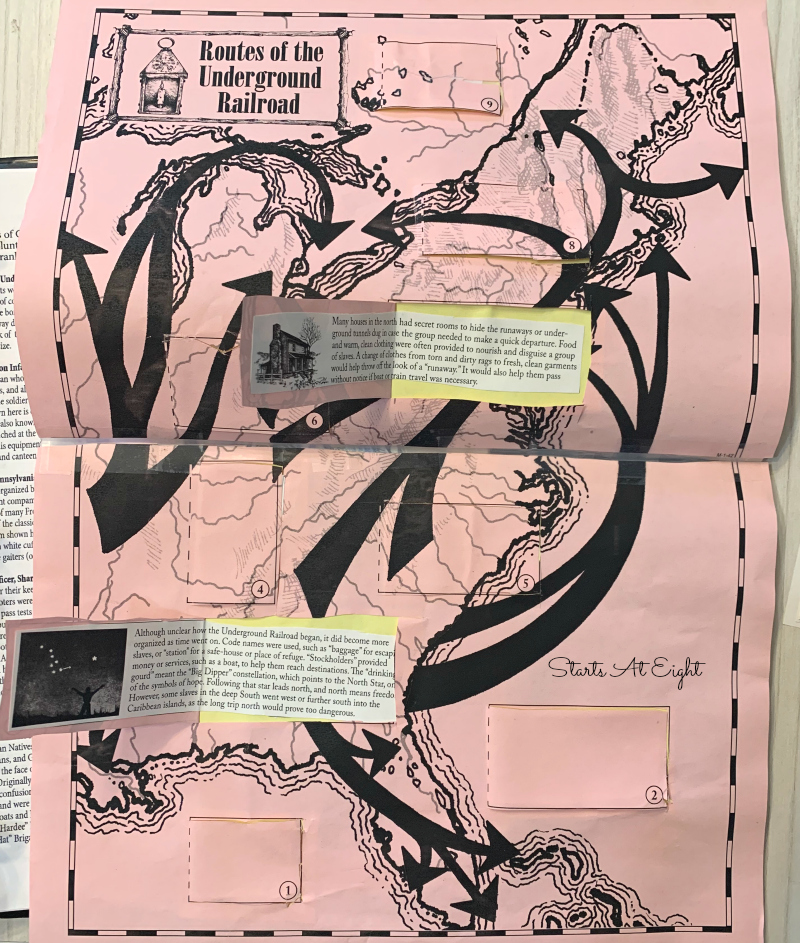 Abraham Lincoln/Gettysburg Address
Books to Read: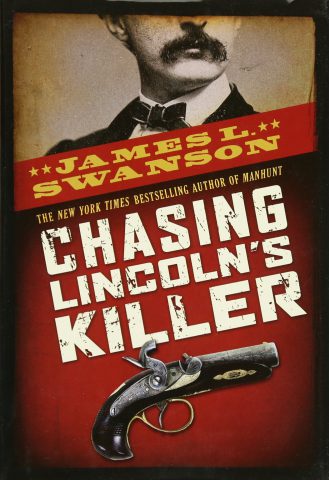 Chasing Lincoln's Killer – is a fast-paced thriller about the pursuit and capture of John Wilkes Booth: a wild twelve-day chase through the streets of Washington, D.C., across the swamps of Maryland, and into the forests of Virginia. This is by far my favorite book for older kids pertaining to Lincoln's assassination. This book combines rare archival material, obscure trial manuscripts, and interviews with relatives of the conspirators and the man hunters, with story telling. It reads like an exciting novel but is based in historical facts.
Chasing Lincoln's Killer Chapter Questions – This is a chapter by chapter printable pdf packet of chapter questions for your student to complete.
Movies/Videos Watched: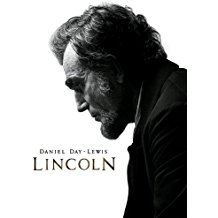 Lincoln The Movie (2012) A drama that focuses on Lincoln's final four months.
Read What's True and False in "Lincoln" Movie
Projects:
"Let us revere the Declaration of Independence." Those were the watchwords of Abraham Lincoln's political life. "Let us readopt the Declaration of Independence, and with it the practices and policy which harmonize with it."  Keeping this in mind complete the following readings and activities.
The Red Badge of Courage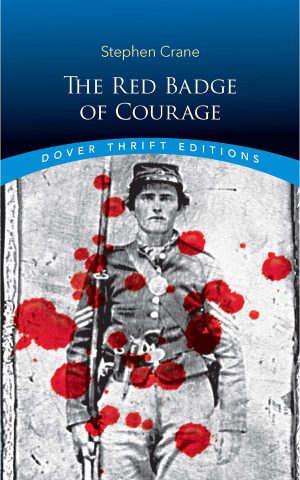 Read The Red Badge of Courage – "First published in 1895, this small masterpiece set the pattern for the treatment of war in modern fiction. The novel is told through the eyes of Henry Fleming, a young soldier caught up in an unnamed Civil War battle who is motivated not by the unselfish heroism of conventional war stories, but by fear, cowardice, and finally, egotism. However, in his struggle to find reality amid the nightmarish chaos of war, the young soldier also discovers courage, humility, and perhaps, wisdom. Although Crane had never been in battle before writing The Red Badge of Courage, the book was widely praised by experienced soldiers for its uncanny re-creation of the sights, sounds, and sense of actual combat. Its publication brought Crane immediate international fame and established him as a major American writer. Today, nearly a century later, the book ranks as an enduring landmark of American fiction."
Looking for other Civil War book options? Check out my list of Historical Fiction for the Civil War (Click on image below)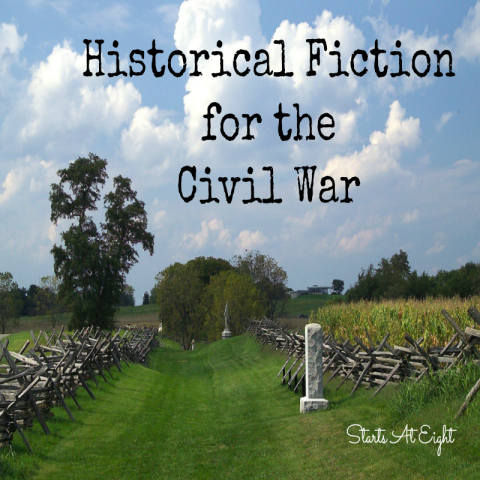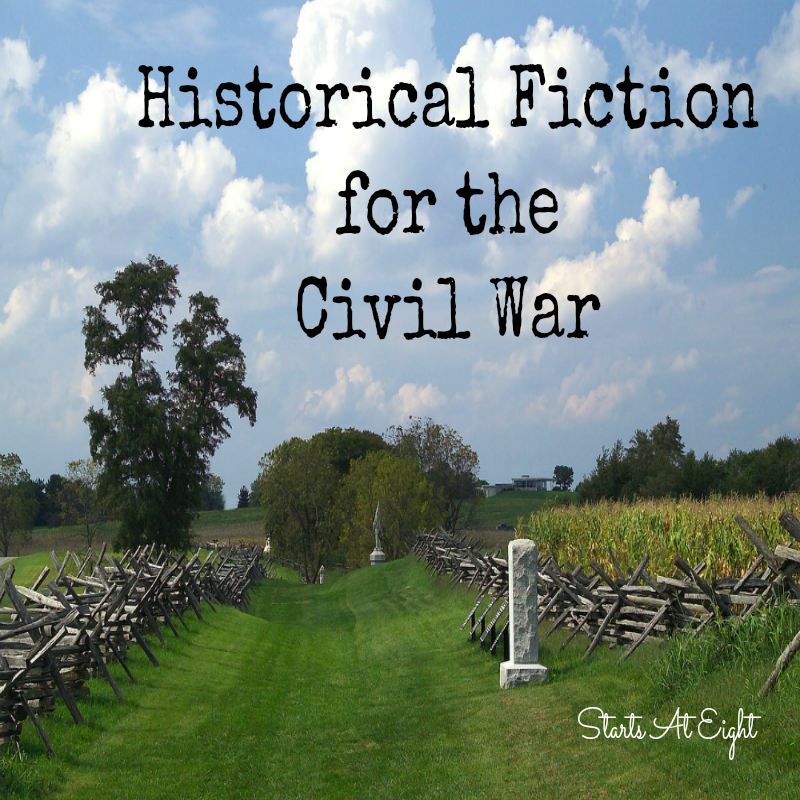 The Civil War
Watch Crash Course Episodes:
19 – Battles of the Civil War
20 – The Civil War Part I
22 – The Civil War Part II
Projects:
Complete Uniforms of the Union and Confederacy activities and Decisive Battles to the Curse of the Civil War map from Time Traveler The Civil War in America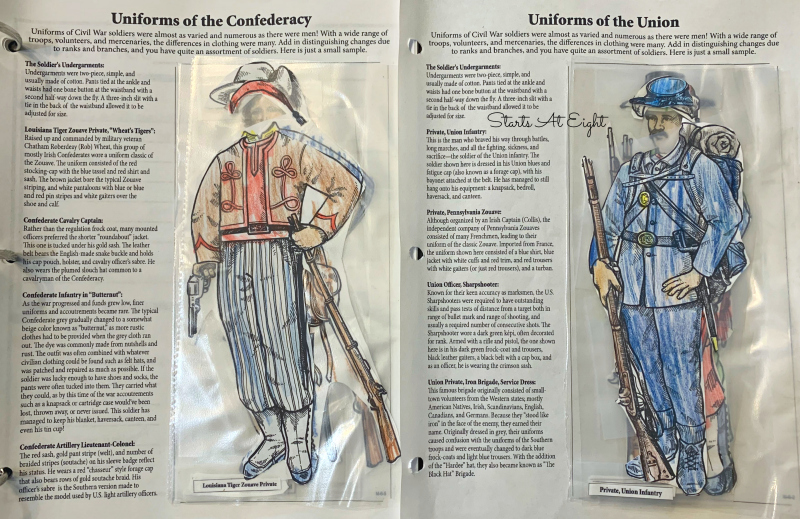 Reconstruction
Watch Crash Course US History Episode 23 – Reconstruction and 1876
Complete this FREE Printable Crash Course Reconstruction Worksheet
Not sure how to do all this? Check out How to Create a Timeline Based History Plan for all the details!
Timeline Based American History Series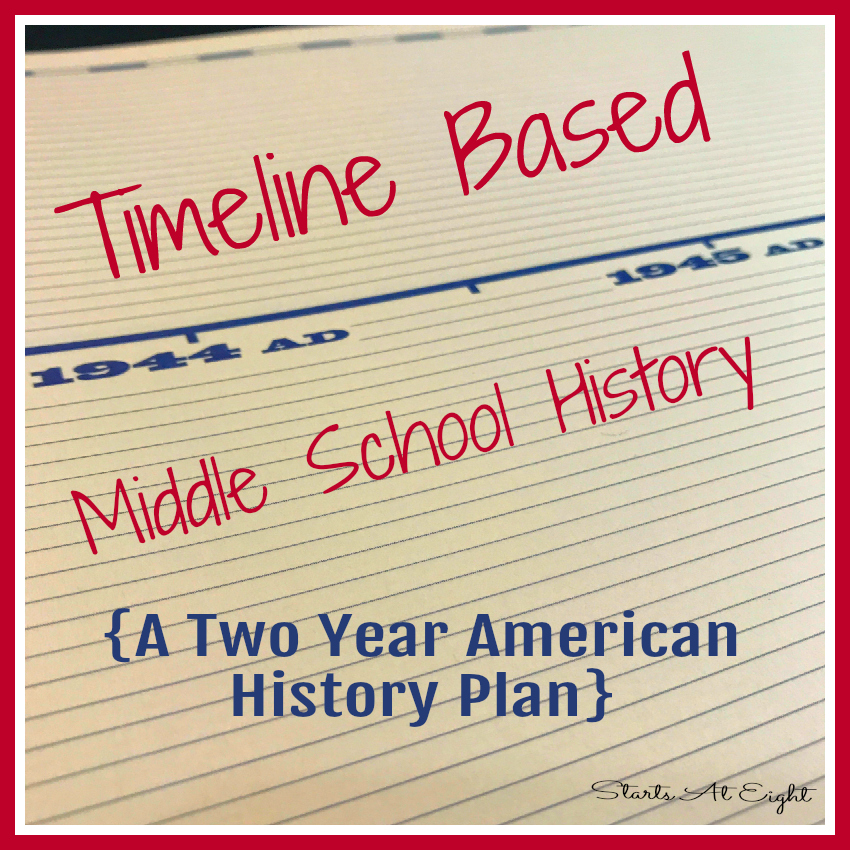 Be sure to bookmark this Timeline Based Middle School History page and check back each month as we add our resources and projects for each time period!
We will spend approximately 5 weeks per time period. With each time period below I will include a list of multiple book and video resources, as well as a project or two for that time period. Be sure to click on each time period heading (as it gets linked along the way) to see what exactly we ended up including in our study, and how exactly we did it.
Year One
1630 – 1763 – Colonial America
1763 – 1783 – The American Revolution
1783 – 1860 – The Young Republic & Westward Expansion 
1830-1876 – Slavery, The Civil War/Reconstruction {This Post}
Year Two
1871 – 1920 – The Gilded Age & 2nd Industrial Revolution
1914 – 1933 – WWI/Depression
1933 – 1945 – New Deal/WWII
1945 – 1960 – Postwar America
1960-1980 – The Vietnam Era
1980 – 2000 – End of the Century