When it comes to memorizing history, it's not so much that you need to memorize every date and detail, but that knowing the order of events, or the highlights of important documents helps you to understand history more easily and creates "pegs" for you to hang information on in you head for later. In this manner it helps to memorize history, or at least some of it.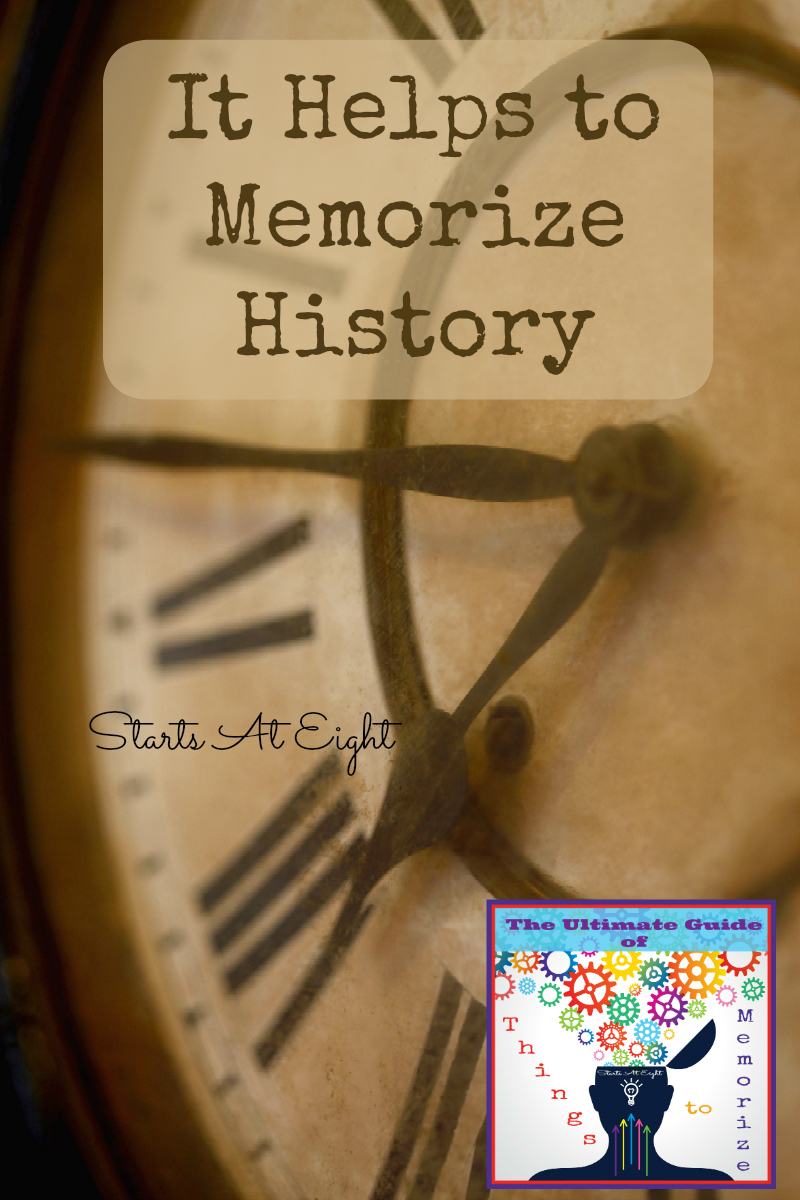 Memorize History
1. Basic History Facts
U.S. Presidents – Learn all the U.S. Presidents with hands on fun as well as things like flashcards, and fun to sing songs.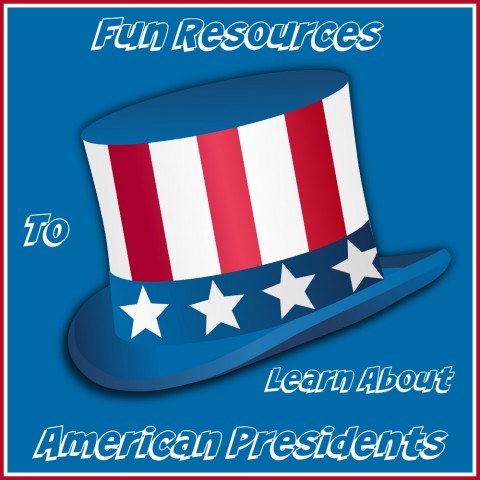 History Timelines – Use these History Cards from Classical Conversations to learn 161 events in history.
Famous Speeches – (See #2 below)
Important Documents – (See #3 below)


2. Speeches
I don't recommend memorizing speeches in their entirety as many are incredibly long. Instead, look for popular or important excerpts such as the following from Martin Luther King's I Have a Dream speech:
"I have a dream that one day this nation will rise up and live out the true meaning of its creed: "We hold these truths to be self-evident, that all men are created equal."

I have a dream that one day on the red hills of Georgia, the sons of former slaves and the sons of former slave owners will be able to sit down together at the table of brotherhood.

I have a dream that one day even the state of Mississippi, a state sweltering with the heat of injustice, sweltering with the heat of oppression, will be transformed into an oasis of freedom and justice.

I have a dream that my four little children will one day live in a nation where they will not be judged by the color of their skin but by the content of their character.

I have a dream today!"
Here is a list of some important speeches to consider for memorization:
Patrick Henry "Give me Liberty or Give Me Death"
George Washington's First Inaugural Address
JFK Inaugural Address
Frederick Douglass "The Hypocrisy of American Slavery"
Abraham Lincoln "The Gettysburg Address"
Winston Churchill "We Shall Fight on the Beaches"
Chief Joseph "Surrender Speech"
Martin Luther King "I Have a Dream"
Ronald Reagan "Address to the Nation on the Challenger"
For more speeches as well as information and quotes of note check out:
3. Documents
I can't tell you how many time I wished I had committed some of these to memory!
Also here is a list (The People's Vote – 100 Documents that Shaped America) with some other great documents to at least know the basics of!
Ultimate Guide of Things to Memorize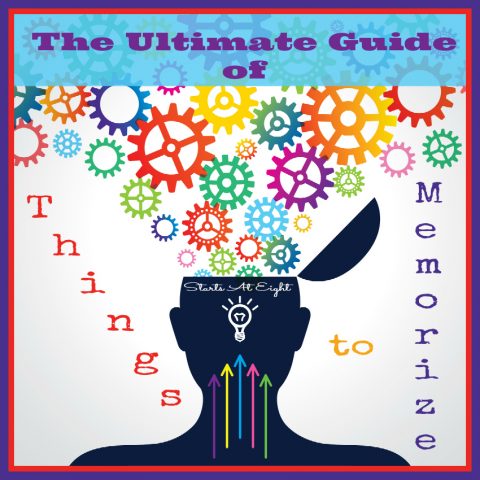 Within each one of these categories are included lists of things to memorize as well as resources for helping your children memorize them. Be sure to check the landing page for an awesome Tracking Sheet!
Stay tuned each week as I add a new category rich with lists and resources!
Simplify Science with Memorization– categories, formulas, laws and more!
It Helps to Memorize History – to include things like Presidents, history timelines, speeches, and documents (this post)
Memorizing Math Facts– basic facts and formulas
Guide to Memorizing Geography – to include land forms, countries, states and capitals
Memorize English Grammar – to include poetry, Shakespeare, grammar rules