Some parents dread it. Others wish that it would get here quicker. Whatever side you stand on, the inevitable is finally here: the summertime vacation, where the children can leisurely lay around and sleep all day. As a parent, you start to ponder how you can get your kids more active, especially in the summertime, while not breaking the bank. With these 8 Frugal Family Summer Activities your family is sure to have some fun, and still have money in the bank!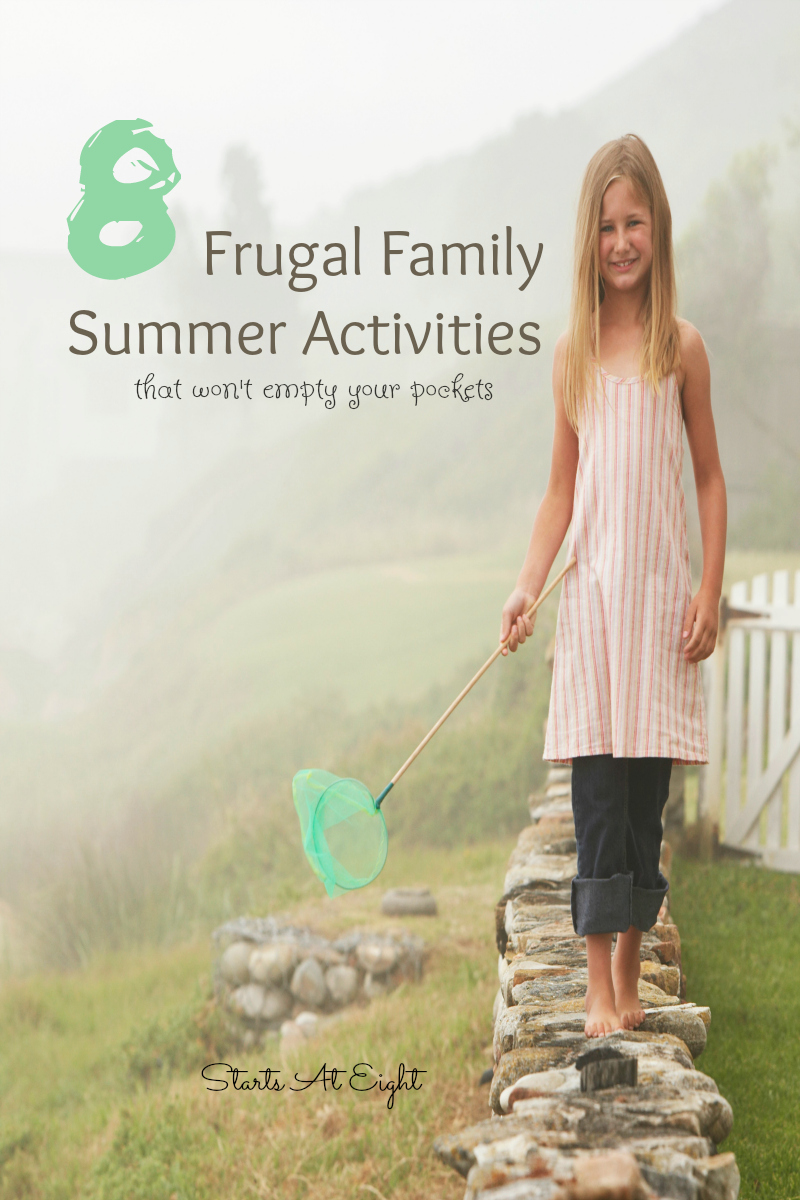 8 Frugal Family Summer Activities That Won't Empty Your Pockets
These days it's hard to keep their attention on anything but a phone or gaming system. So, how do you scale back and find some fun, productive activities to do in the summertime? Here are 8 creative and exciting frugal family summer activities that the whole family can enjoy on the cheap!
1. Recording Songs Or Music Videos
Back when cassette tapes were the electronic hype of the day, many children spent their time recording original songs or dialogues of themselves and their friends. Creativity is important to bring out in any child, and that is the whole point in this activity. Plus, it is entertaining to listen back to once your recordings are done. Of course, now you wouldn't use a cassette tape, but you get the idea. Make the new technology relevant in your life. Write out a script for a short film. The children can think of goofy characters that they want to act out and over the top costumes for you to wear. Get them in the creative mood.
2. Painting With A Squirt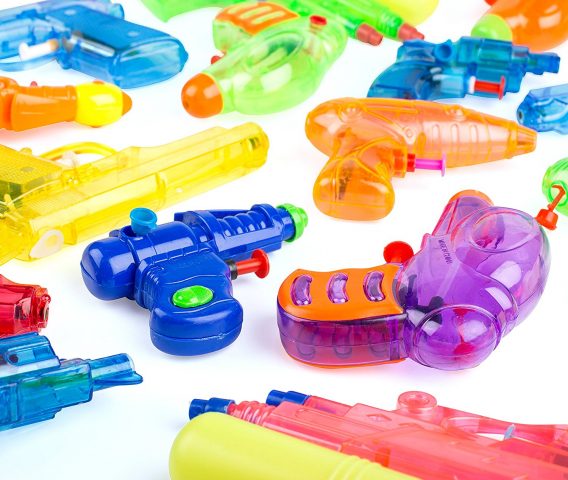 Painting has always been a cheap, yet fun way for the entire family to spend the afternoon. However, adding in water guns is an unexpected twist everyone will be begging to do again and again. You can get water guns at any Dollar Store or purchase a party pack like this to save money and have tons of squirt gun options! Fill the water guns with any paint you have, or you while you're out getting the water guns, pick up an inexpensive bottle of paint or two. Then squeeze the trigger and become the Picasso family for the day.
3. Take The Cameras Outside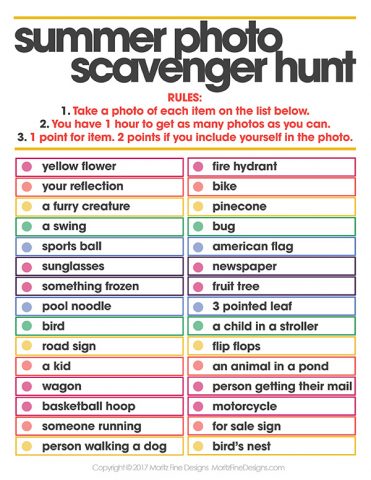 Put those smartphones to good use. Your children will love the idea of snapping photos. Plan a photo scavenger hunt. Here are some photo scavenger hunt ideas you can use, or you can create your won! Utilize things in nature such as "finding a red flower" or a " the most unique rock." The way that you win the scavenger hunt is that whoever takes the most pictures of the listed items, they are declared the winner.
4. Baseball With Water Balloons
A traditional game can be adjusted to fight the heat by simply switching baseballs with water balloons. You won't be running the bases in this game. Play this game on a scorching day and the motivation to bust those water balloons will be even more tempting. Most likely, the water balloons will get tossed around at some point, but on a hot summer day, who cares?
5. Fireflies
This is an oldy, but goody. Fireflies are those bugs that come out just as the sun is going down. They light themselves up and can be quite hard to catch. Bring that childhood pastime to your children and try to catch some fireflies. Use a net or, even better, your hands. Encourage your kids to catch them by themselves.
If you have a glass jar you can poke holes in the lid for air and put a few in. See what a cool "light" it makes! You can also make one with mini LED lights and a mason jar!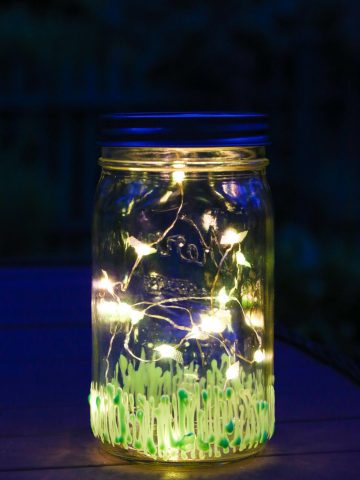 Also check out this page for some basic information on fireflies.
6. Head To The Beach
The beach is hardly anything new, but it's a tried and tested outdoors getaway that is guaranteed to have the whole family having fun. Not to mention, completely free! Be sure to pack plenty of 30+ SPF water-resistant sunscreen, beach towels, a change of clothes, and some toys for your kids. I also like to bring a cooler loaded with water and healthy snacks, camping chairs for the adults, and a beach tent for the little ones to play in while protecting their delicate skin.
7. Reading Is Not Boring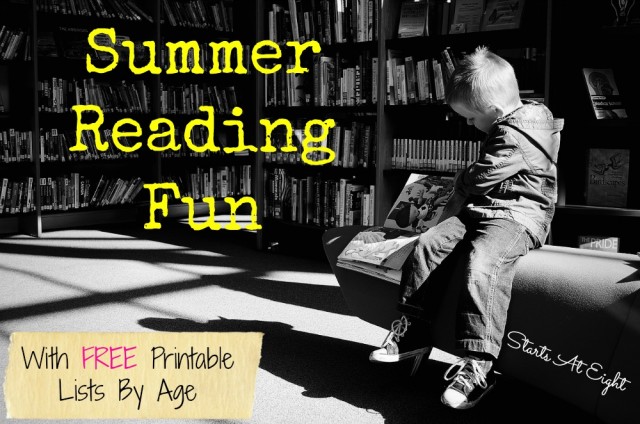 Going to the library can spark up your child's imagination in a way that TV, tablets, or cellphones never can. You can take one of these FREE Summer Reading Checklists with you for ideas! Finding an adventure through the characters and plots of a book is so fascinating to experience, especially in children that don't particularly enjoy reading. The library does have computers available, but make sure your children find a book to check out before heading over to the computers.
One way to make reading more exciting is by using audio books. You can listen to them as a family in the car or by the pool!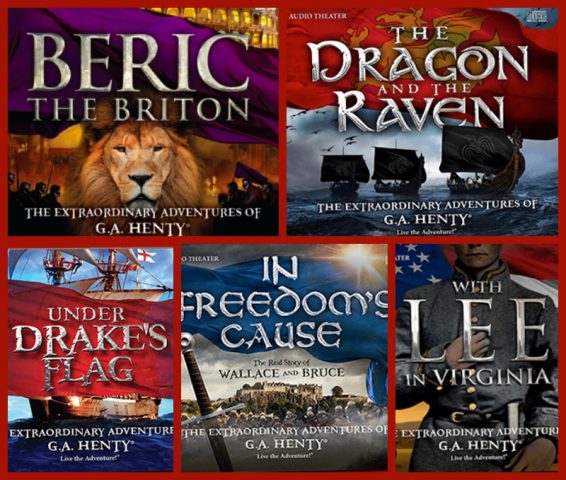 8. Flashlight Tag
This is a game that is played at nighttime. It fuzes the games of tag and hide and seek. Like in hide and seek, someone is the counter. Once the person finishes counting, they must find where people are hiding by flashing the flashlight on the. There are several ways to play this game. When the counter finds a hider with their flashlight, they can make them the counter or "it" person. Another way to play is by corralling everyone in a holding cell of sorts until the counter finds all the people hiding. Make this game your family's own by adding original rules and plays.
Making the most of the summer months is important. Children can become bored easily, and this can cause them to stay indoors and stay in bed or flip channels on the TV all day. Getting the kids up and moving is important. Try these frugal family summer activities and as well as these 15 Backyard Boredom Busters for a fun-filled summer for all!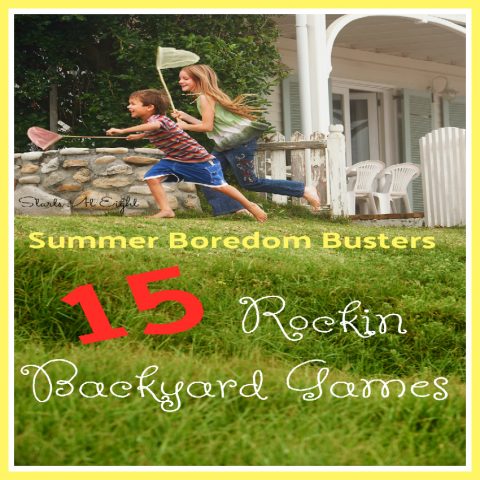 More Summer Fun!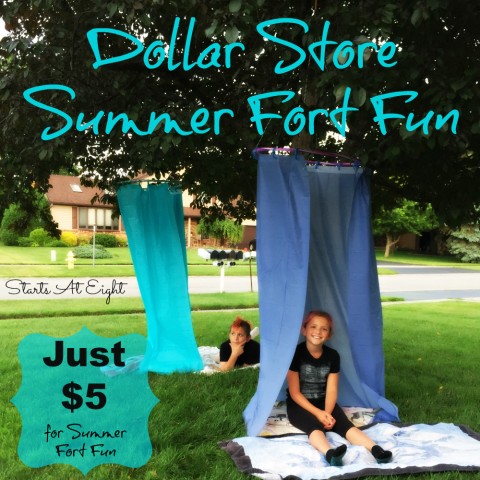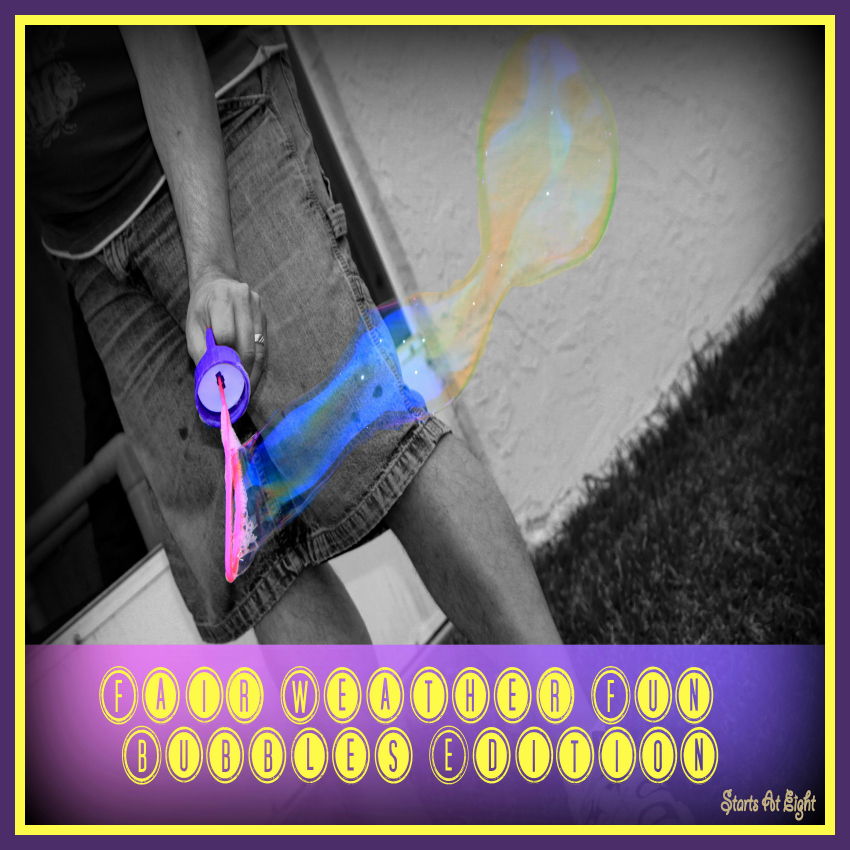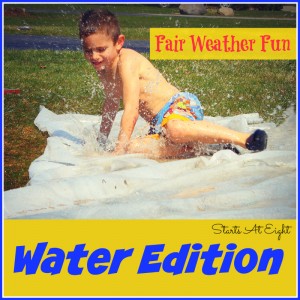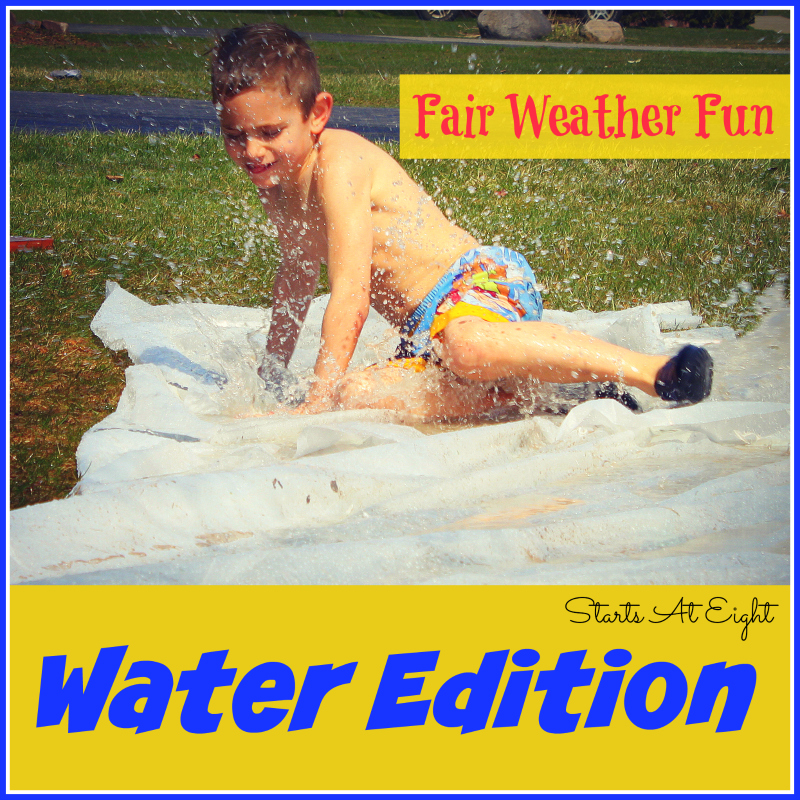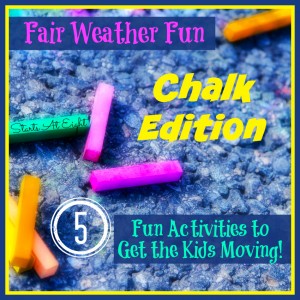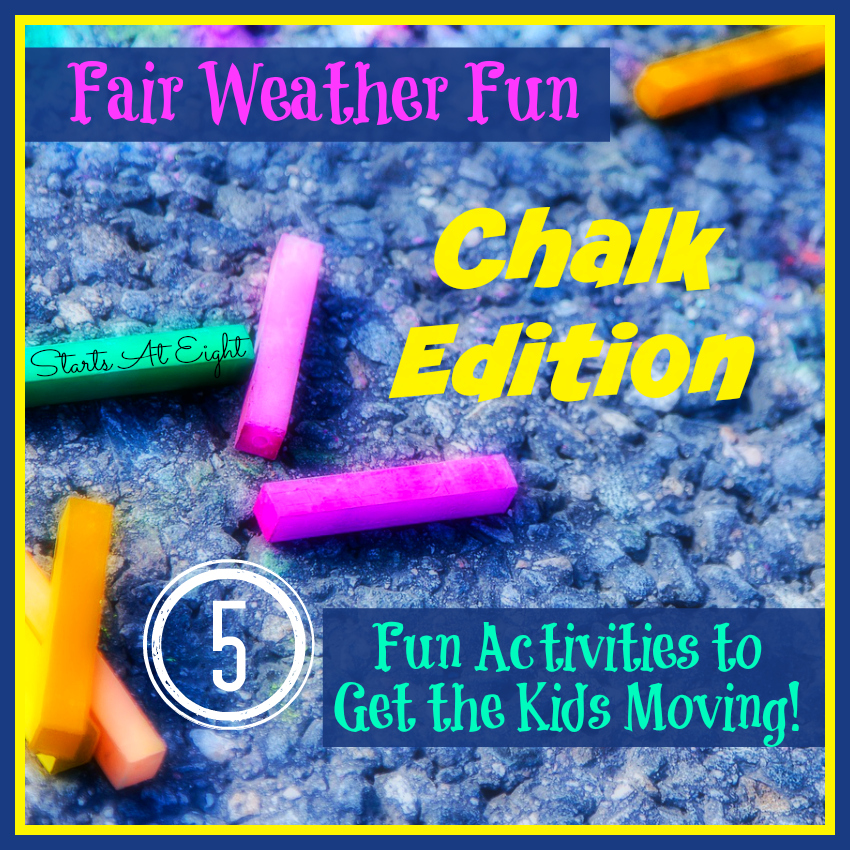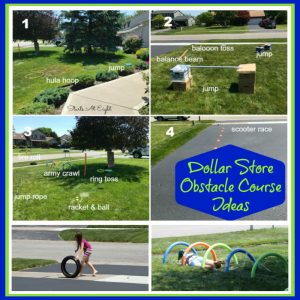 Author Bio: Jenny is a mother of two, a lover of the great outdoors, and a summer mama. When she isn't trying to get her kids off their screens and playing outside, you can find her blogging about her motherhood experiences at Mom Loves Best, or Pinning up a storm on Pinterest.