Looking for an easy crowd pleasing dessert? This one pan No Bake Chocolate Lasagna is always a hit at both summer and winter gatherings!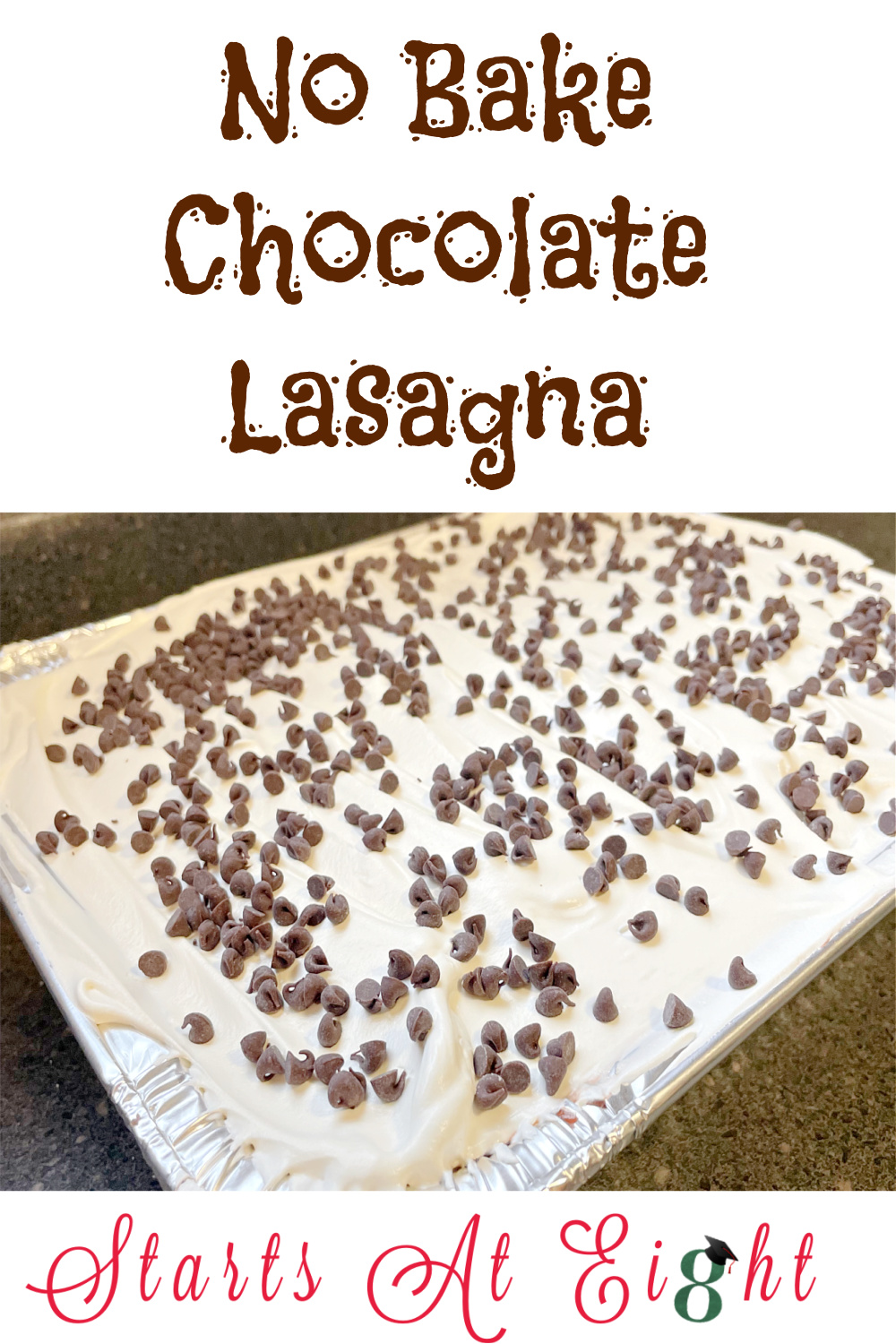 No Bake Chocolate Lasagna
Ingredients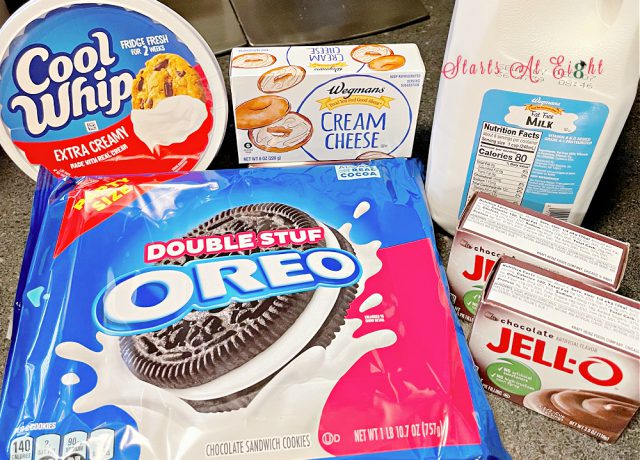 36 regular Oreo cookies (1 package) Do not remove cream centers.
6 Tablespoons butter melted
8 ounces cream cheese room temp
1/4 cup granulated sugar
2 tablespoons milk
16 ounces Cool Whip non-fat, 2 (8-oz) containers
7.8 ounces instant chocolate pudding 2 (3.9 oz) boxes UNPREPARED
2 3/4 cups milk
3/4 cup miniature chocolate chips
Directions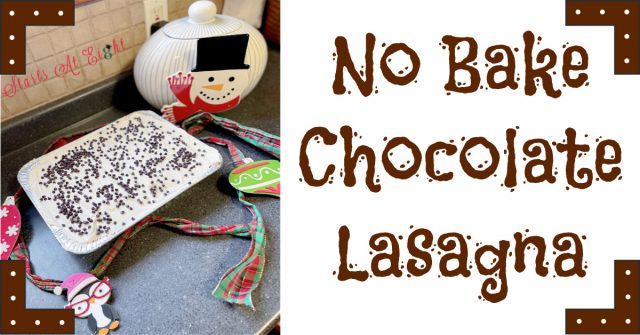 Crush the Oreos into fine crumbs. Either use a mixer or a zip-lock bag and rolling pin. (we have also used a meat tenderizer to smash them up in a zip-lock bag)
Combine cookie crumbs and melted butter in a medium sized bowl. Stir until thoroughly mixed.
Pour into a 9X13 baking dish. (We often use a foil pan when making it to take because you can leave the leftovers and not worry about the pan.)Use a hard spatula to spread evenly across the bottom.
Now combine the cream cheese and beat with a hand mixer until fluffy. Then add in the 2 tablespoons of milk and sugar, mixing well.
Fold 8oz of Cool Whip into the mixture.
Spread this mixture over the Oreo crust and pop into the refrigerator for 10 minutes.
While that is hardening, add the pudding mixes and 2 3/4 cups milk. Beat until the mixture thickens.
Remove pan from refrigerator, spread the pudding mixture over the cream cheese layer. Return to refrigerator for 10 minutes.
Gently spread the other 8oz of Cool Wuip over the top and sprinkle with mini chips.
Cover and let chill for 4-6 in the refrigerator, or 1hr 30 minutes in the freezer.
Extra Tips for a Flawless No Bake Chocolate Lasagna
Use regular Oreos, not Double Stuff. Don't remove the cream centers from the cookies. 36 cookies = 3 cups of crumbs.
Use 2 boxes of instant pudding, not Cook n Serve.
I highly recommend popping the dessert into the freezer after each step. It makes it easier to spread each layer.
More Dessert Recipes You Might Like