For kids young and old comes this collection of shark books. In lieu of the 30th Anniversary of Shark Week this year I am sharing a collection of both fiction and non-fiction books for kids from prepreaders through high school!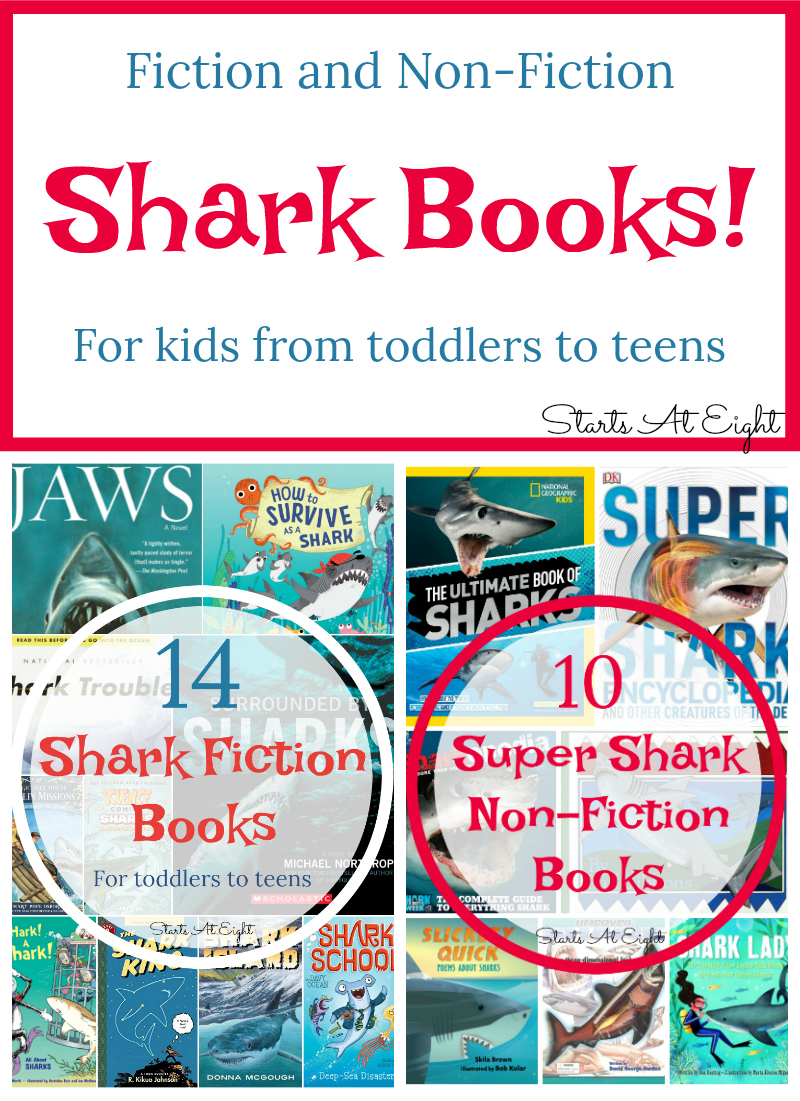 A fascination with sharks started early in our house when my son fell in love with a picture book I used to read him called, The Great White Man-Eating Shark: A Cautionary Tale.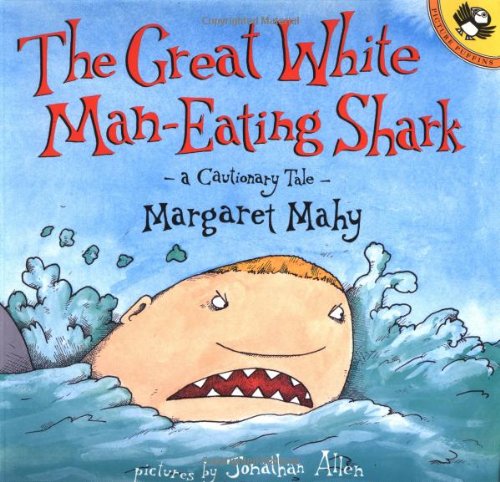 In this simple picture book Norvin is a very good actor, but rather plain. In fact, he looks very like a shark, and more than anything, he loves to shoot through the water like a silver arrow. But his cunning plan to clear the water at Caramel Cove badly misfires. While this book isn't packed with facts, it's a fun story to have as part of your shark books collection, that had us digging for more information!
Super Shark Books! Fiction and Non-Fiction for Toddler to Teen
As the years have gone on we have found many fun and interesting shark books of both the fiction and non-fiction varieties. We hope you enjoy some of these shark books as much as we have!
Shark Books – Fiction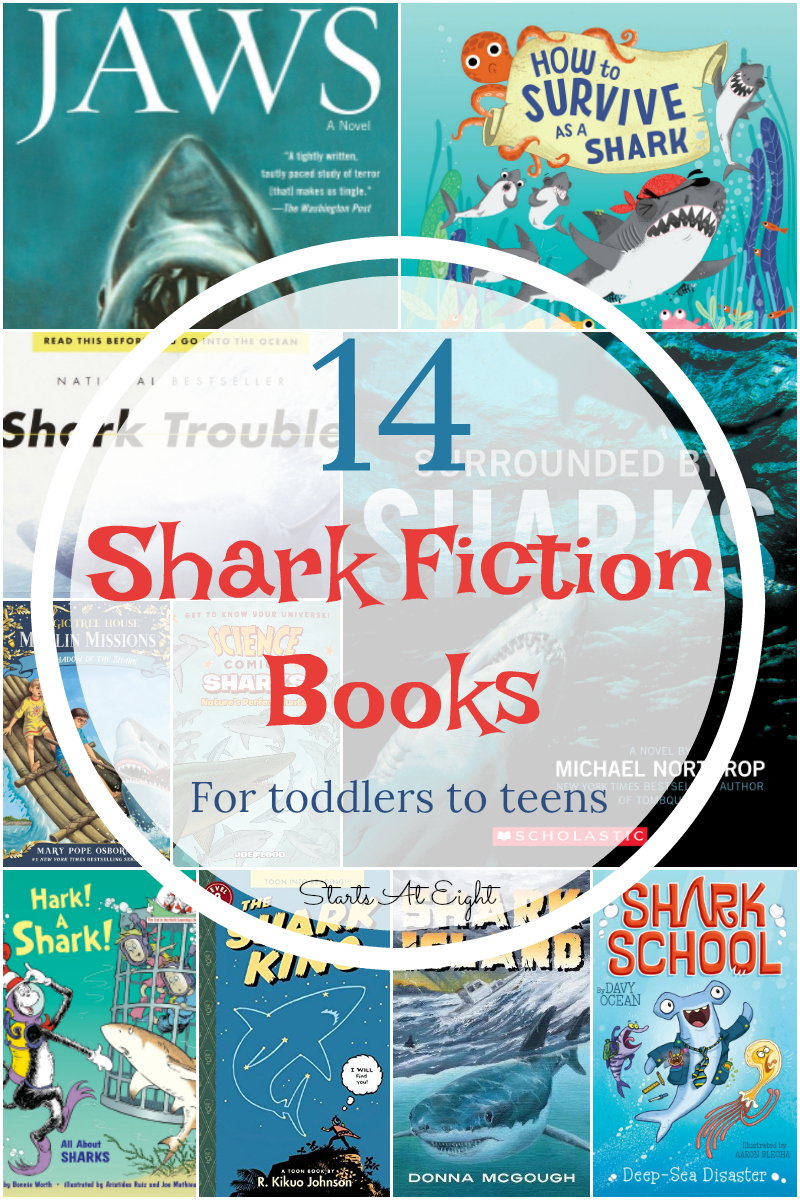 Shark Books – Non-Fiction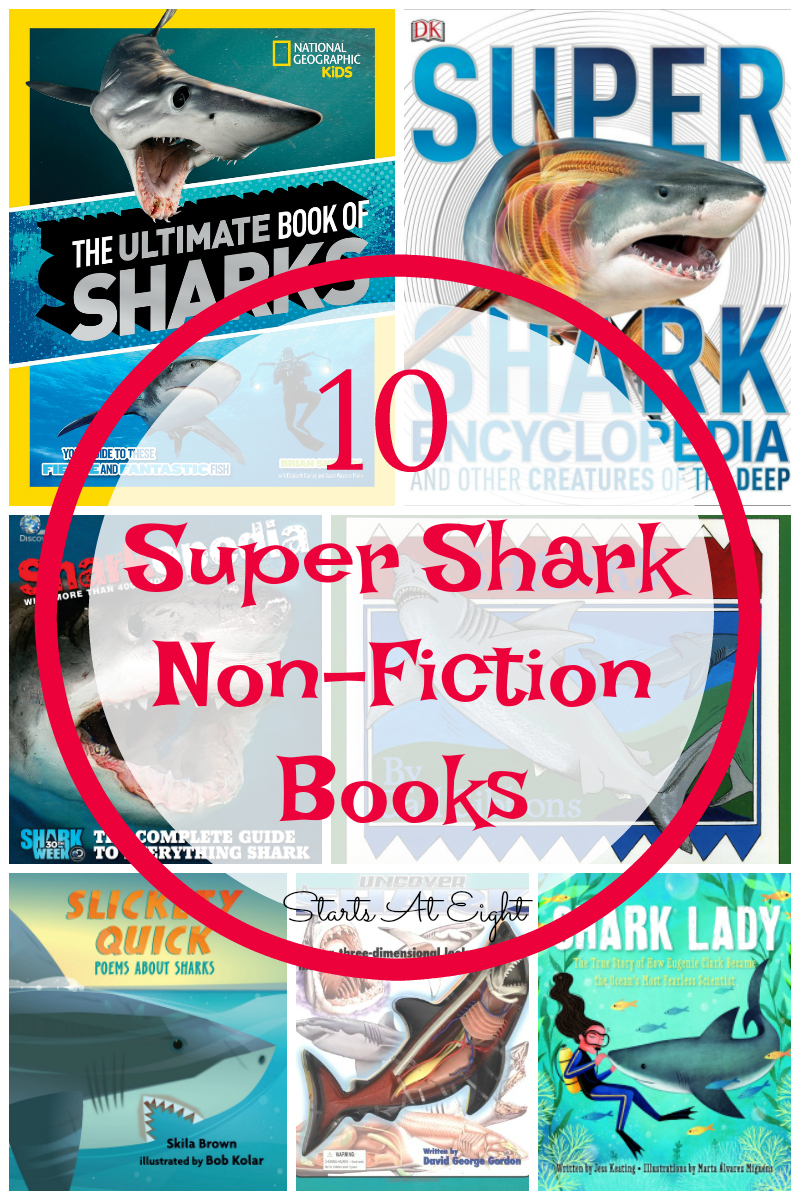 More Shark Fun
COMING SOON!
Bite Into These Shark Week Resources – TONS of printables, toys, movies, and more! Everything your child could ever want to learn about and have fun with sharks!
Shark Art with Chalk Pastels – It's no secret that we LOVE using our chalk pastels for art.  So why not celebrate sharks with some fun art too!