Welcome to Day Three of my 5 Days of DIY Christmas Ornaments for Kids! Today is all about Felt DIY Christmas Ornaments.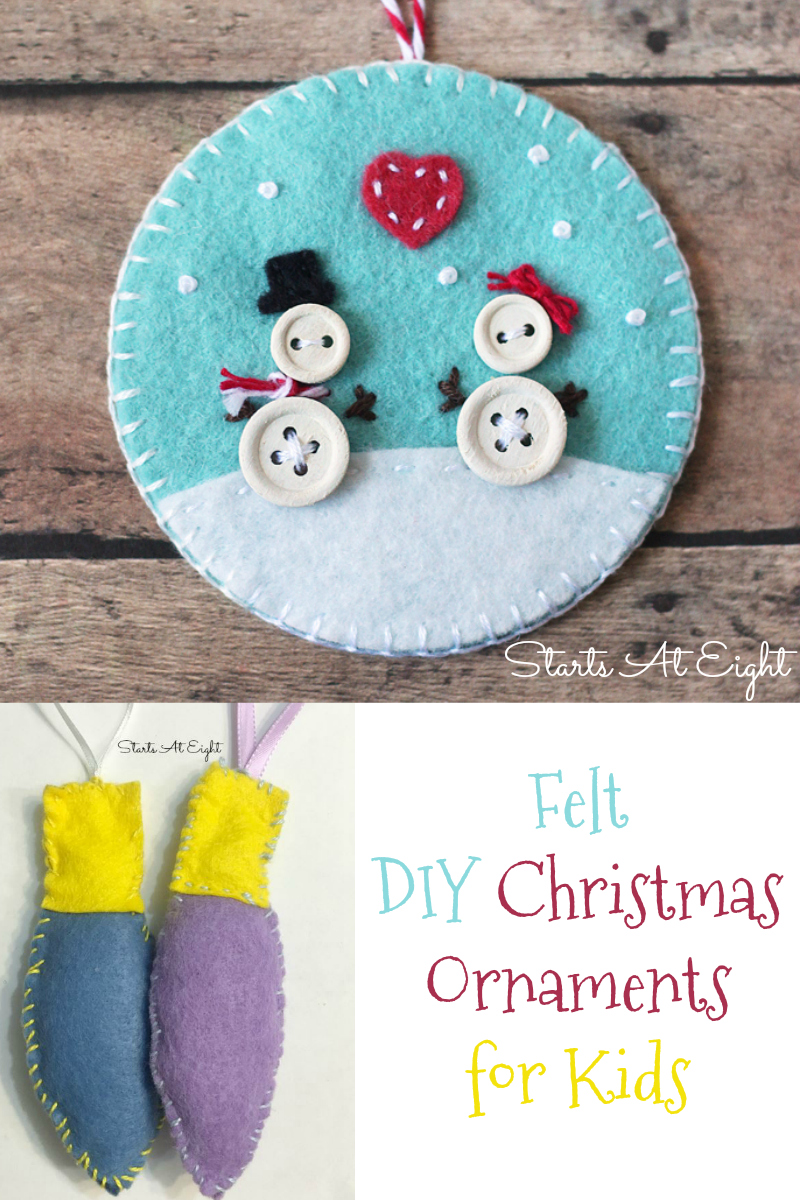 We created one of these super fun ornaments ourselves (we still have the supplies for another but haven't made it yet). Beyond that I have scoured the web to bring you some great felt DIY Christmas ornaments to try once you have your supply of felt in hand!
Felt DIY Christmas Ornaments for Kids
Felt Bulb Ornaments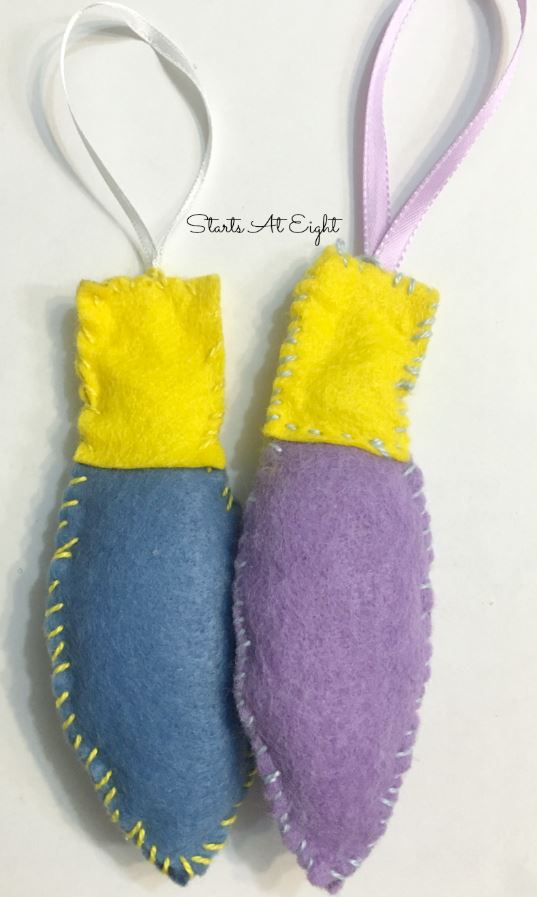 Supplies:
card stock (to create a pattern)
felt in various colors
embroidery floss (any color you want to go with the felt)
sharp pointed needle
ribbon (to make hangers)
fiber fill
scissors
Directions:
Use a piece of card stock to draw a pattern for the bulb part of the ornament and a pattern for the gold top part.
Trace out two of each shape per ornament. (So you need to colored bulb parts and 2 gold top parts for each ornament)
Cut out and lay together your shapes.
Sew your two colored bulb pieces together, stopping just before you sew it shut.
Stuff the bulb with fiber fill.
Place the gold tops on, holding it all together, begin by stitching a stitch to hold the bottom corner of the gold pieces to the colored bulb.
Continuing sewing around the gold top piece – inserting your colored ribbon at the top to create the hanger.
You are finished sewing when you have gone all the way around the gold top.
If you read my Yarn DIY Christmas Ornaments post you would know that I LOVED the hats! Well, I also LOVE these bulbs! Like the hats they are fairly easy to do and can be super colorful!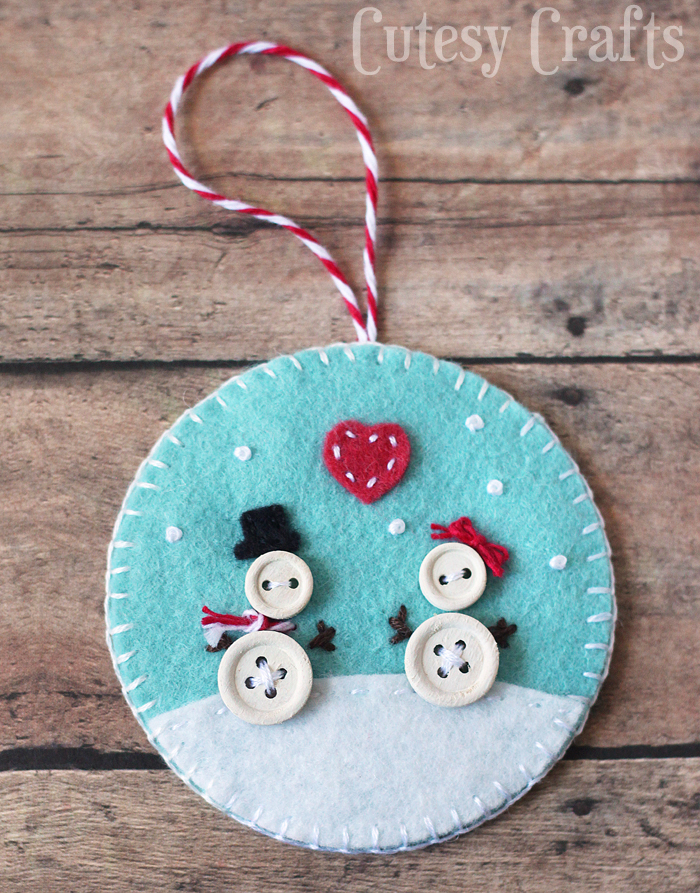 Supplies:
white, blue and red felt
buttons
white paint (to paint the buttons)
white, brown and black embroidery floss
ribbon (white, red, or blue to create the loop to hang it)
Directions:
I am still hoping to be able to do these ornaments ourselves! Since we haven't yet, I linked you to the tutorial I was planning on using to make them!
Other Felt DIY Christmas Ornaments
5 Days of DIY Christmas Ornaments for Kids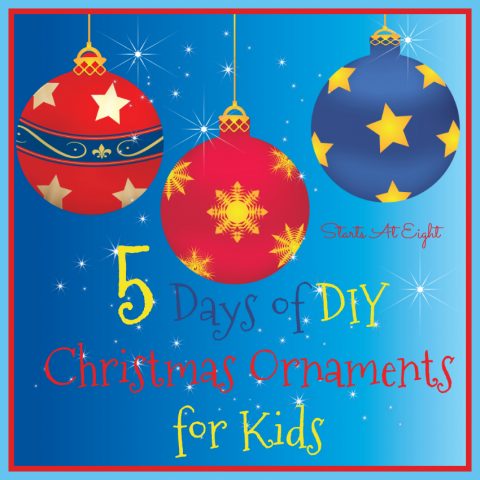 Day Two: Yarn
Day Three: Felt (This Post)
Other Fun Holiday Posts