Welcome to Day Four of my 5 Days of DIY Christmas Ornaments for Kids! Today is all about Scrabble Tile DIY Christmas Ornaments for Kids!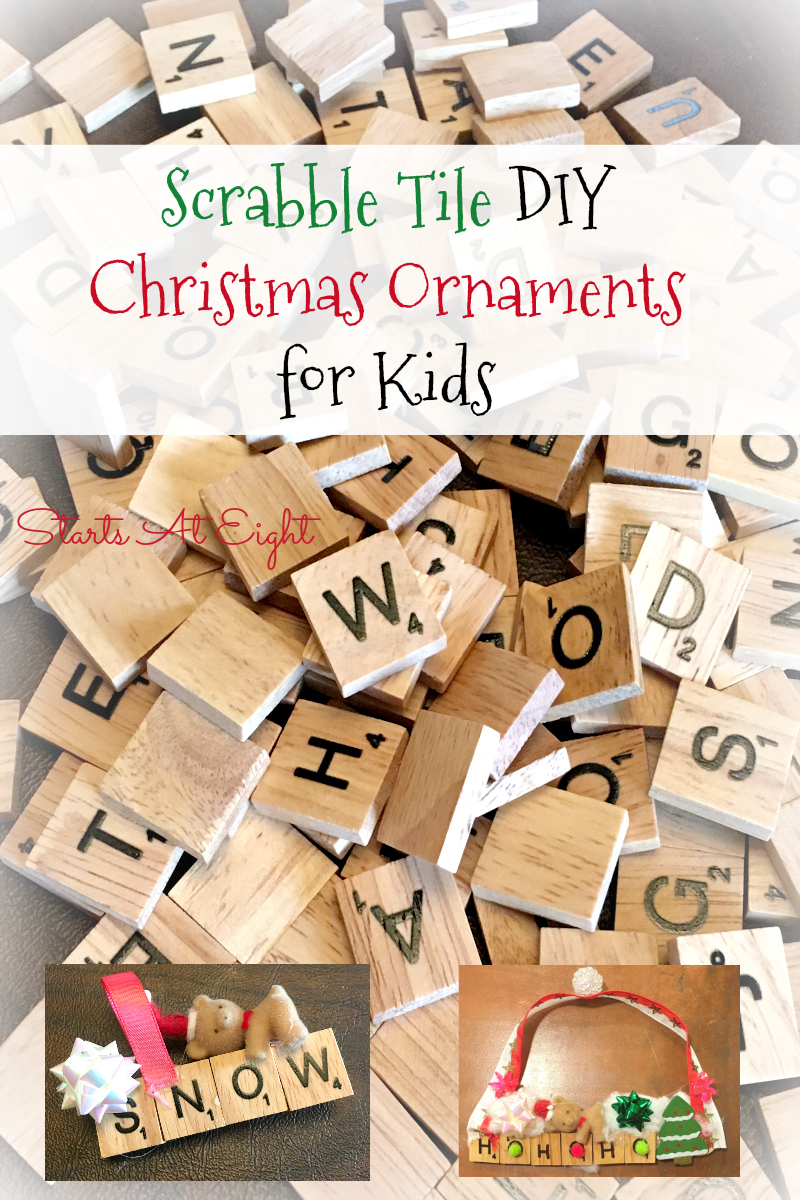 I used this idea for my daughter's small group of art club friends. This was a super fun, very creative craft idea for the girls. Besides pictures of the ones we created, I will link you to a bunch of other Scrabble Tile Ornament ideas. So order up a bag of Scrabble Tiles and get crafting!
Scrabble Tile DIY Christmas Ornaments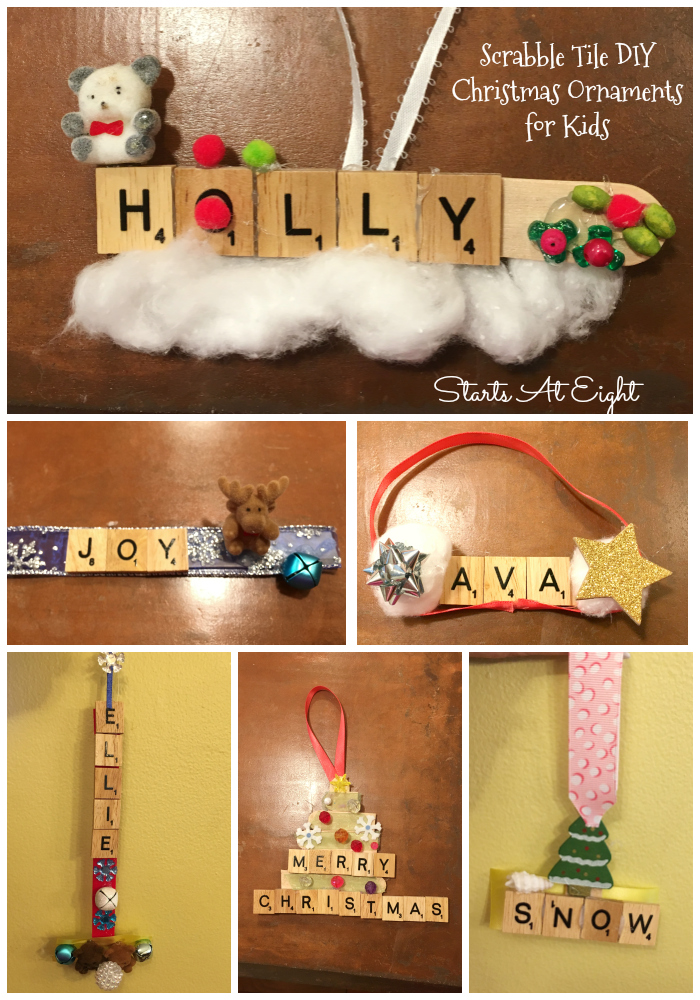 For this activity it was all about supplying tons of crafting supplies and letting the girls use their imaginations to create their own Scrabble Tile DIY Christmas Ornaments.
Supplies:
ribbon
Popsicle Sticks (We used the jumbo sized ones to glue tiles to)
beads
embellishments like snowflakes, stars, pom poms, bells, mini bows
hot glue gun
scissors
Directions: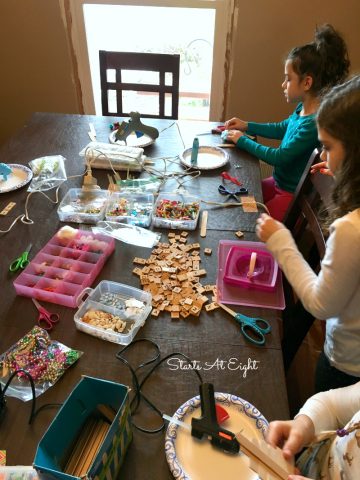 Set up a table with the craft supplies and embellishments you have collected, including a pile of Scrabble Tiles.
Show the kids photos of some of the ideas I have shown you in the post. Talk about possible word combinations, as well as ideas for themselves or something they might like to create as a gift for someone else.
Set them to creating what their heart desires! You may need to assist with the glue gun depending on the ages of your children.
Word Ideas:
Joy
Joyful
Snow
Let it Snow
Jingle Bells
Merry
Merry Christmas
Christmas
Noel
Santa
Peace
Believe
Holly
Humbug
a person's name
Grinch
Reindeer
Angel
Other Scrabble Tile Ornament Ideas
Tutorial for making Scrabble Tile Trays for ornaments: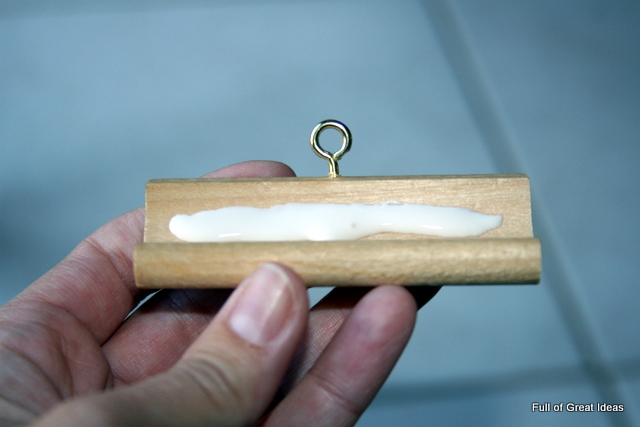 5 Days of DIY Christmas Ornaments for Kids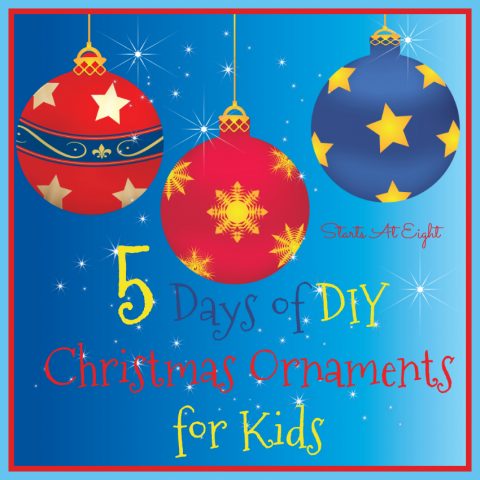 Day Two: Yarn
Day Three: Felt
Day Four:  Scrabble Tiles (This Post)
Other Fun Holiday Posts