At a time when kids are out of school, many are out of work, and our economy is unsure, making Handmade Gifts can be a cost effective way to let someone know you love them, and are thinking about them.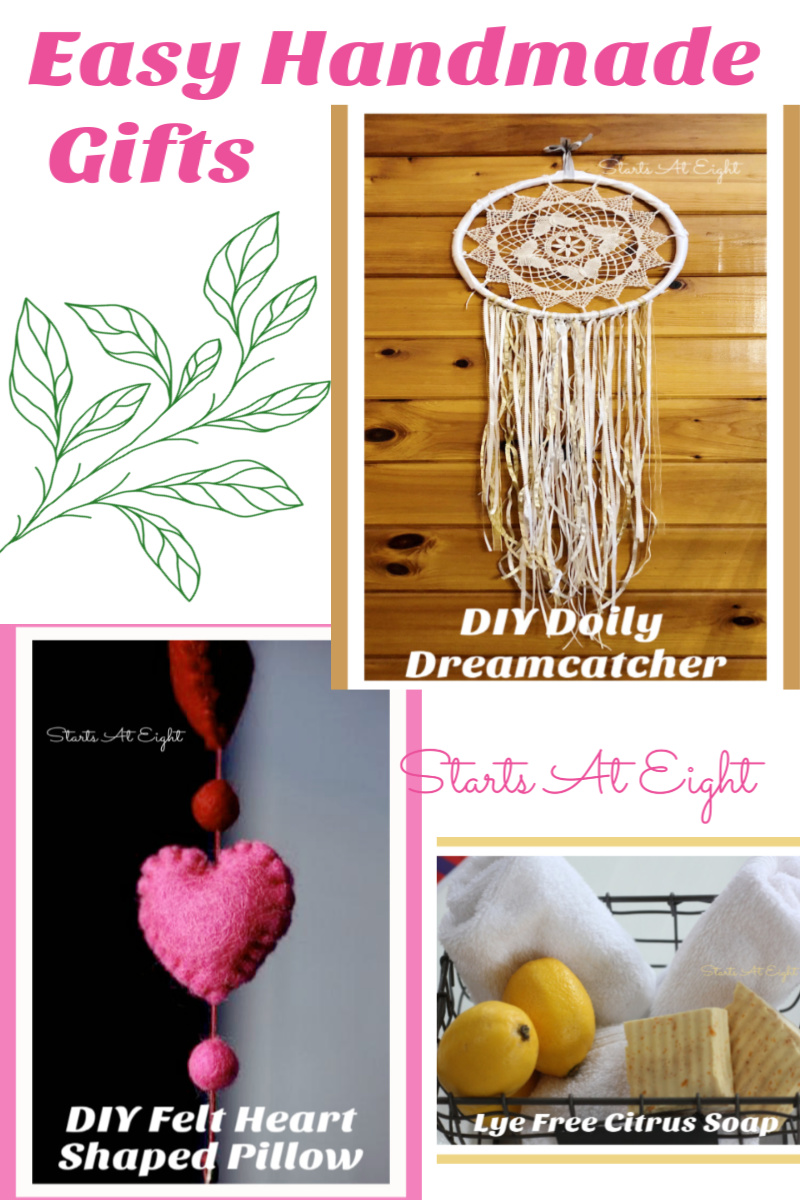 Easy Unique Handmade Gifts You Can Make for Your Loved Ones
Handmade gifts can mean so much more than the bath gift set you picked up last minute off the shelf at a big box store. When you put time, effort, and love into a gift, the recipient knows it and will cherish it forever as a lasting memory.
Handmade gifts don't have to be a daunting project either! Here are a few options you can get children involved in that your loved ones will truly appreciate.
Doily Dreamcatcher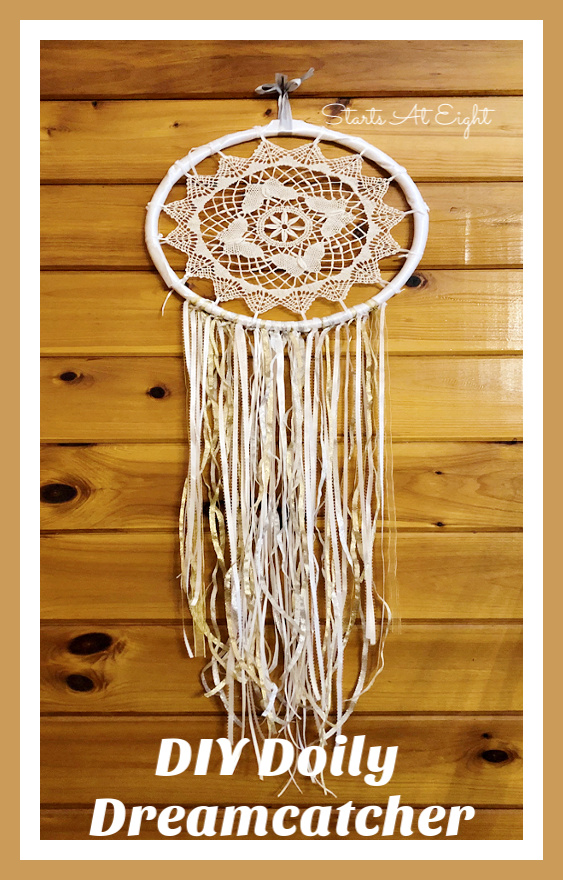 If you've ever made a dreamcatcher as a school craft project, you know it can call for patience and some skill to get the end product to look just right.
Doily dreamcatchers are a trendy new way of simplifying and modernizing this style of decor. They can be used as centerpieces at weddings, sentimental gifts for family members, and keepsakes that can be passed down through generations.
One key to make these crafts more memorable is to use a doily that your grandma, great aunt, or other relatives may have used in their lifetime. 
Supplies Needed:
● Doily
● Hoop frame
● Ribbon
● String
*A note about supplies – I have linked most supplies to an option from Amazon. You can also get supplies at a local craft store or online sewing supplies store.
Step By Step Directions:
First, find the doily you want to use. Then, purchase or make a simple hoop frame that is just the right size to hold the doily.
Next, you can use any type or color of ribbon you want to wrap around the hoop frame until it is completely covered.
Now cut lengths of ribbon to tie to the bottom quarter of the hoop frame. Depending on the size of your hoop, you might want to start with lengths between 1-2 feet in length. Throw in some new colors or metallic ribbon to add some variation. When you are done covering the bottom in ribbon lengths, trim the ribbons to form a V shape that hangs from the frame.
In the last step, use string to tie the corners or edges of the doily to the hoop frame. Add a small loop of ribbon at the top of the frame to hang it all and you have a beautiful keepsake!
Heart-Shaped Felt Pillow Decor
If you're not a master at sewing, this is an easy sewing project that most anyone can handle. You can find more sewing help here: Sewing Basics for Teens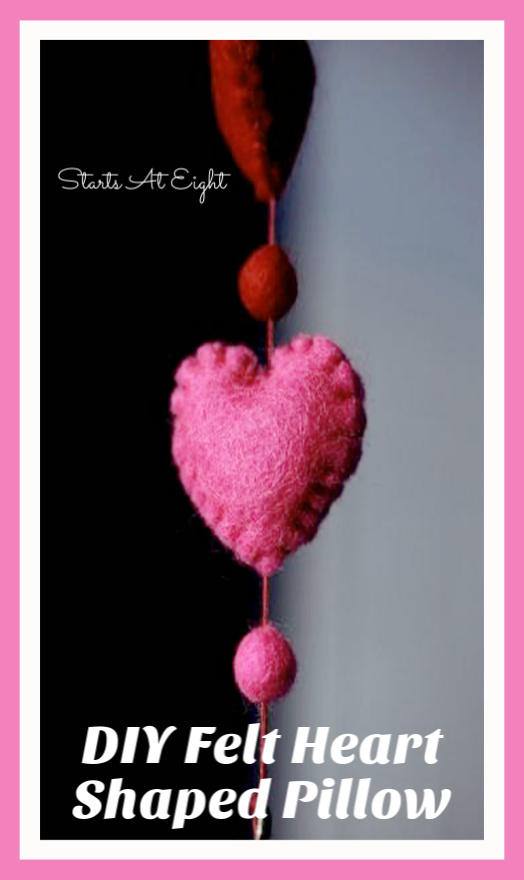 This project is great for Valentine's Day, an anniversary or any time of the year you want to tell someone you love them with a gift!
Supplies Needed:
● Wool felt sheets
● Wool felts balls
● Cotton balls, polyester fill, batting, or stuffing from an old pillow
● String
● Needle and thread
● Decorative weight
Step By Step Directions
First, use a large needle that can hold string to pierce through several colored felt balls. Or, you could settle for using a strong thread to hold the whole piece. Arrange the felt balls how and where you want them.
Next, cut matching heart shapes from your felt sheets. Place two heart pieces around an area in the string and begin sewing them together. You can use any type of stitch you want, but pushing your needle through the back and out the front, then looping over to repeat the stitch looks especially nice in this project.
Before you finish sewing up the heart shape, stuff it full of cotton balls, or whatever stuffing you have on hand. Then, complete sewing up the shape. Repeat for as many hearts as you want on your piece. If your felt hearts and felt balls move around on the string, you can use a little dab of glue at the top and bottom to help hold them in place.
To finish the project, you can tie a small decorative weight to the bottom, like a bell, the handle from a light pull chain, or even a fishing tackle weight. At the top, just tie a loop for hanging it.
Lye-Free Citrus Soap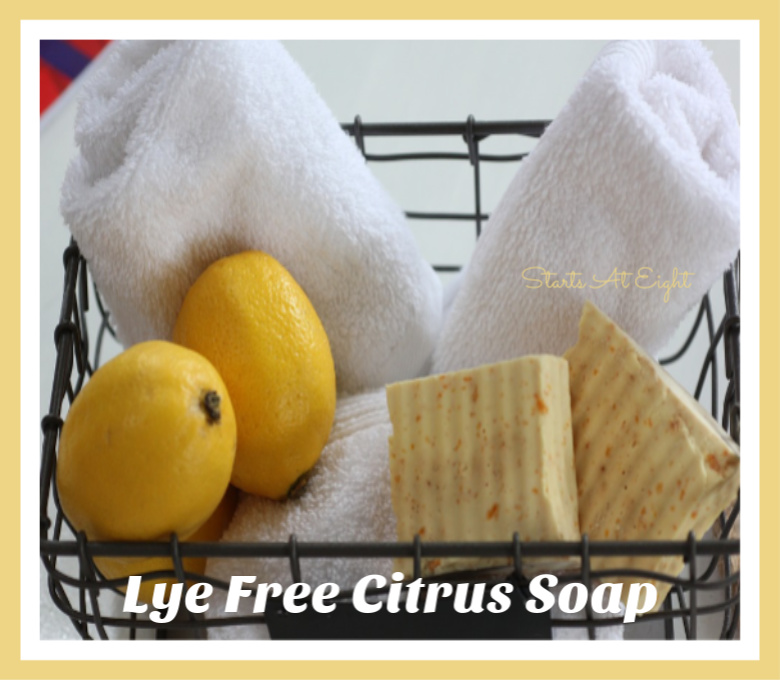 Because this soap recipe is lye-free, it's a safe, simple craft that even kids will enjoy making with you. 
Supplies Needed:
● Goat's milk melt and pour base 
● Silicone soap molds 
● Citrus essential oil (I use Young Living)
● Dried citrus slices (While you can buy them, it is quite simple to make your own, and more cost effective! See Step 1 Below for how to do it.)
If you want to dry your own citrus slices, it's quite easy. Make quarter-inch slices of lemons, oranges, or grapefruits and place on a wire rack or cookie sheet. Bake in your oven on the lowest possible setting, turning slices over at least once during the process, for about 3 hours or until dry.
Next, break the soap base into chunks and microwave for 20-30 second intervals stirring in between.
Once it's smooth and melted, stir in a few drops of the citrus essential oils.
Place one to two citrus slices in the molds and pour your soap over them. Allow the soap to completely cool and pop out your finished soap bars! The goat's milk base lets the citrus slices shine through for a beautiful appearance.
These creative handmade gifts will have your loved ones in awe at the skills you have. All of these projects are appropriate to get your kids involved in! They'll love the end product, and you just might get them hooked on some new hobbies with making crafts.
Other Crafty Projects