If you are like me and has a kid that loves anything craft related, you will appreciate this Crafty Kids Gift Guide I have put together.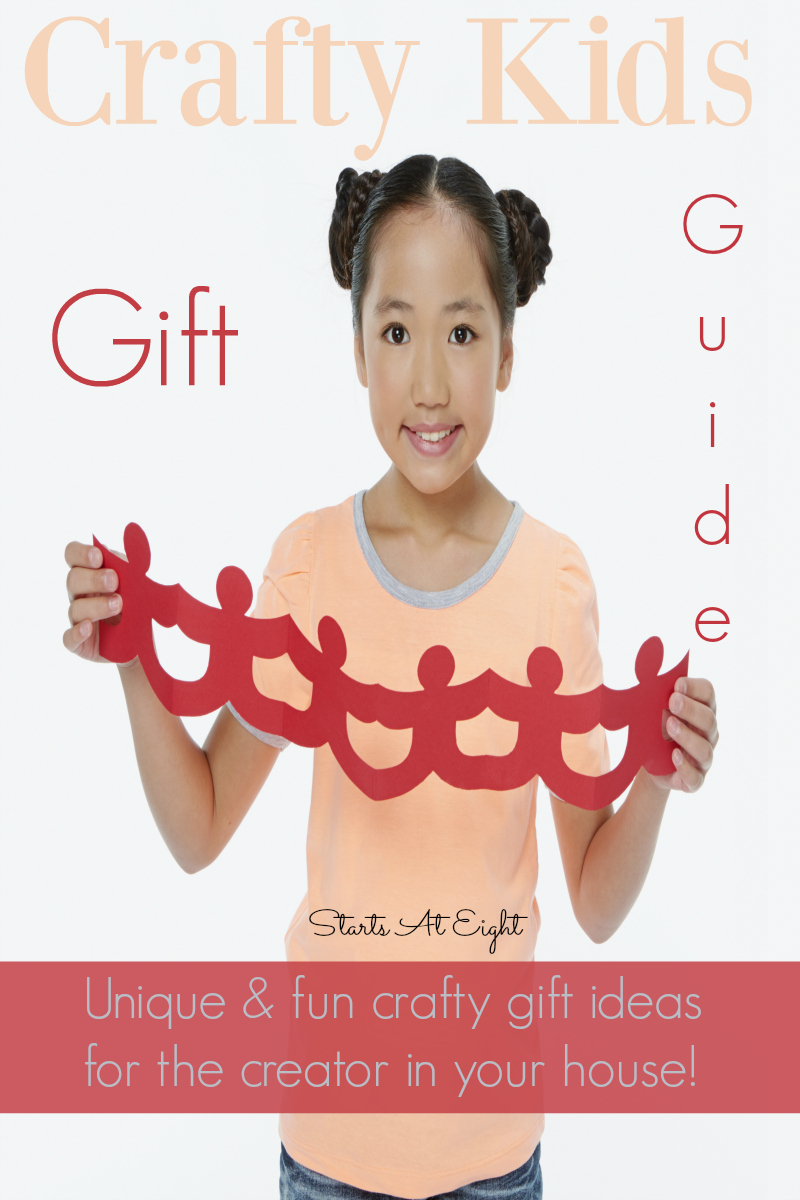 Both my now teen daughter and my youngest daughter had a love of crafts. If it involved cutting, gluing, creating something, they were in love (or are in love in my youngest daughter's case). We could walk in to JoAnn's or Wal-Mart on any given day and a drop a small fortune in craft kits or various craft supplies. I try to avoid the vapid spending as our budget is usually tight. What I have found to work instead is giving these things as gifts. Gifts for a birthday, Christmas, in the Easter Basket, etc.
Crafty Kids Gift Guide
For the first part of this Crafty Kids Gift Guide I would like to share with you a few of the ideas, and creations that I have given my girls throughout the years that have been a hit. Instead of buying a small pre-made craft kit (I love these too and will get to them next!) that will last for an activity or two, I created whole kits that would last project after project. These things are still in our house, and used today. So pick up a clear plastic bin and create a fun themed crafty box for your kids!
Project Boxes
1. Rubber Stamp Collection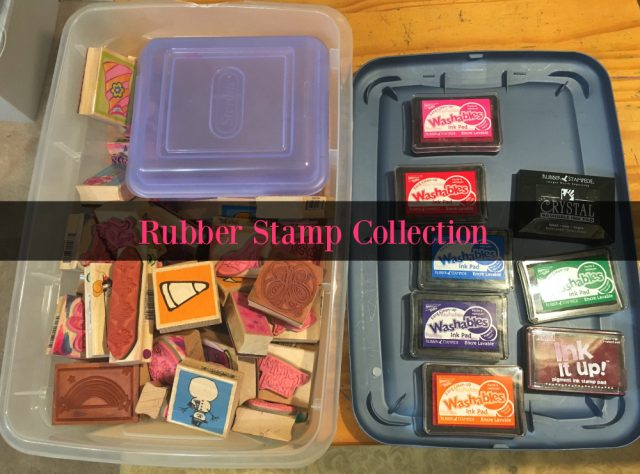 Many years ago I started giving crafty items to my oldest as gifts. It started with a brainstorm I had about rubber stamps. She had been given a craft kit with some little stamps and a very limited ink pad. She LOVED it! So that year I started saving coupons for JoAnn's and looking for sales. I bought a small plastic bin and began filling it with rubber stamps I thought she would like, as well as various colors of ink pads.
2. Crochet/Knitting Bag
For a few years my oldest and I got into knitting and crochet. She wanted to learn (even though I didn't) so I learned via YouTube videos so that I could teach her. We made hats, gloves, and tons of squares! We knitted/crocheted squares that we put together to create lap blankets for patients at one of our local hospitals.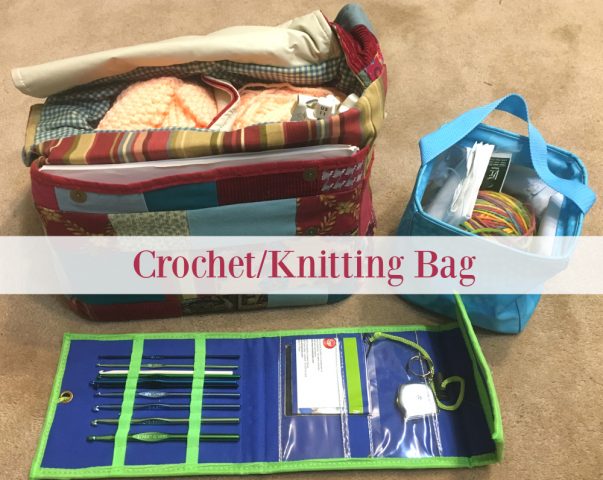 Having a fun bag and your own supplies to knit/crochet makes it so much more fun (and easier to tote around with you).



3. Duct Tape Kit
Not only do my girls love duct tape but so does my son! They have made shoe laces, wallets, purses, hair bows and more! You can pick up rolls of tape along the way to add to a container. Be sure to also include a book or two of duct tape ideas to get them going!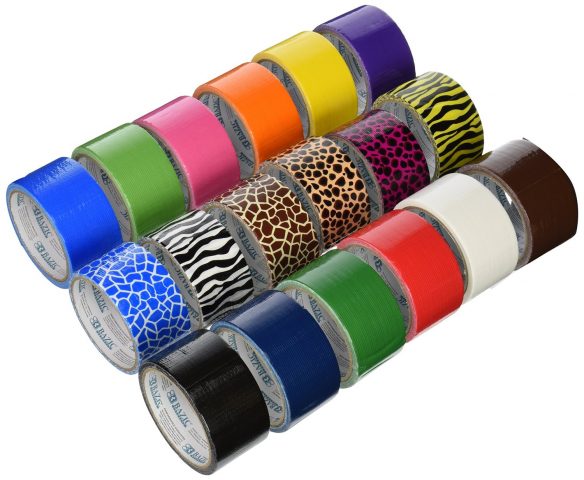 4. The Wonders of Washi Tape
While I have not done much with Washi tape personally, I know many who just LOVE using it for crafts, scrapbooking, journals, planners and more! (In fact, we will be doing a cute Sled Christmas Ornament with Washi Tape)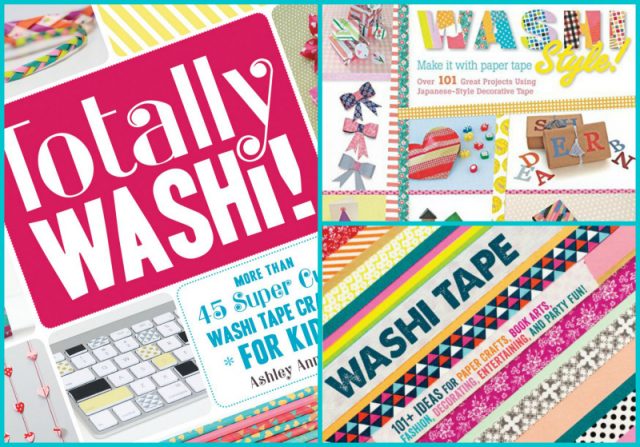 Washi Tape Sets:
Washi Craft Idea Books:
5. Fabric Decorating
You can do this with markers, paint, puffy paint, iron-ons and more! Decorate things like purses, canvas sneakers, aprons and t-shirts!
One & Done Kits
Now on to the second part of this Crafty Kids Gift Guide – craft kits. What I love about these small kits is that they are fairly inexpensive, offer a large variety of craft options, can be made, enjoyed and disposed of without a lot of fuss. My daughter's have found tons of fun and new interests in trying out these sorts of one and done craft kits. They offer the kids a way to sample so many different crafts in a simple and easy to use format.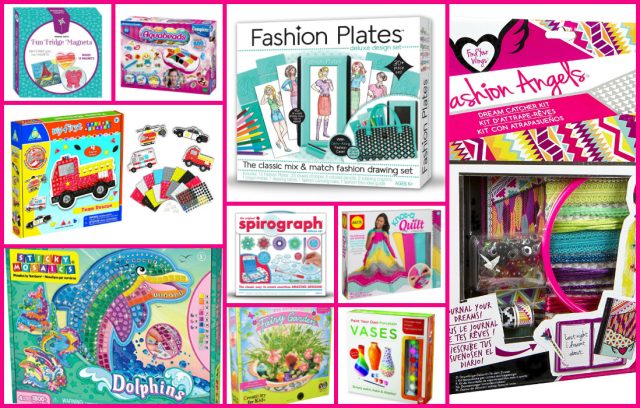 Mosaic Sticker Sets – They have ones for little ones like this Team Rescue, and ones for older kids like this Dolphin one.
Sticker Maker – While this isn't the kids version, it is much more durable and will last longer.
Enchanted Fairy Garden Kit – Combine plants with creativity!
Spirograph – Get your drawing and patterns skills on with this deluxe set!
Aqua Beads –  Sets like Frozen, Cinderella, Finding Dory and more!
Tie-Dye Kit – We love creating fun patterns and colors on pillow cases, socks, and t-shirts with our tie-dye kit!
Knot a Quilt – These come in so many colors and styles. Knotting is easy for kids off many ages to do!
Origami  – Origami is something we have done for fun and learning. Check out this post about Origami Airplanes!
Soap Making – Both soap making and candle making have been a big hit in our house!
Candle Making – We have even done this to create Christmas gifts to be given to coaches and teachers!
Paint Your Own Pottery – No making, just painting with these!
Fun with Pipe Cleaners – using fluffy pipe cleaners, pompoms, and googly eyes create fun animals!
Fashion Kits – Encourage the budding designer with fashion plate kits!
What unique items would you add to this Crafty Kids Gift Guide?
Gift Giving Guides for All Occasions
Check out all our Gift Giving Guides here at Starts At Eight!