Valentine's Day is a time where everything is all love, and hearts, and flowers. This simple and fun Hershey Kiss DIY Valentine is the perfect Valentine for kids to share with their family, teachers and friends!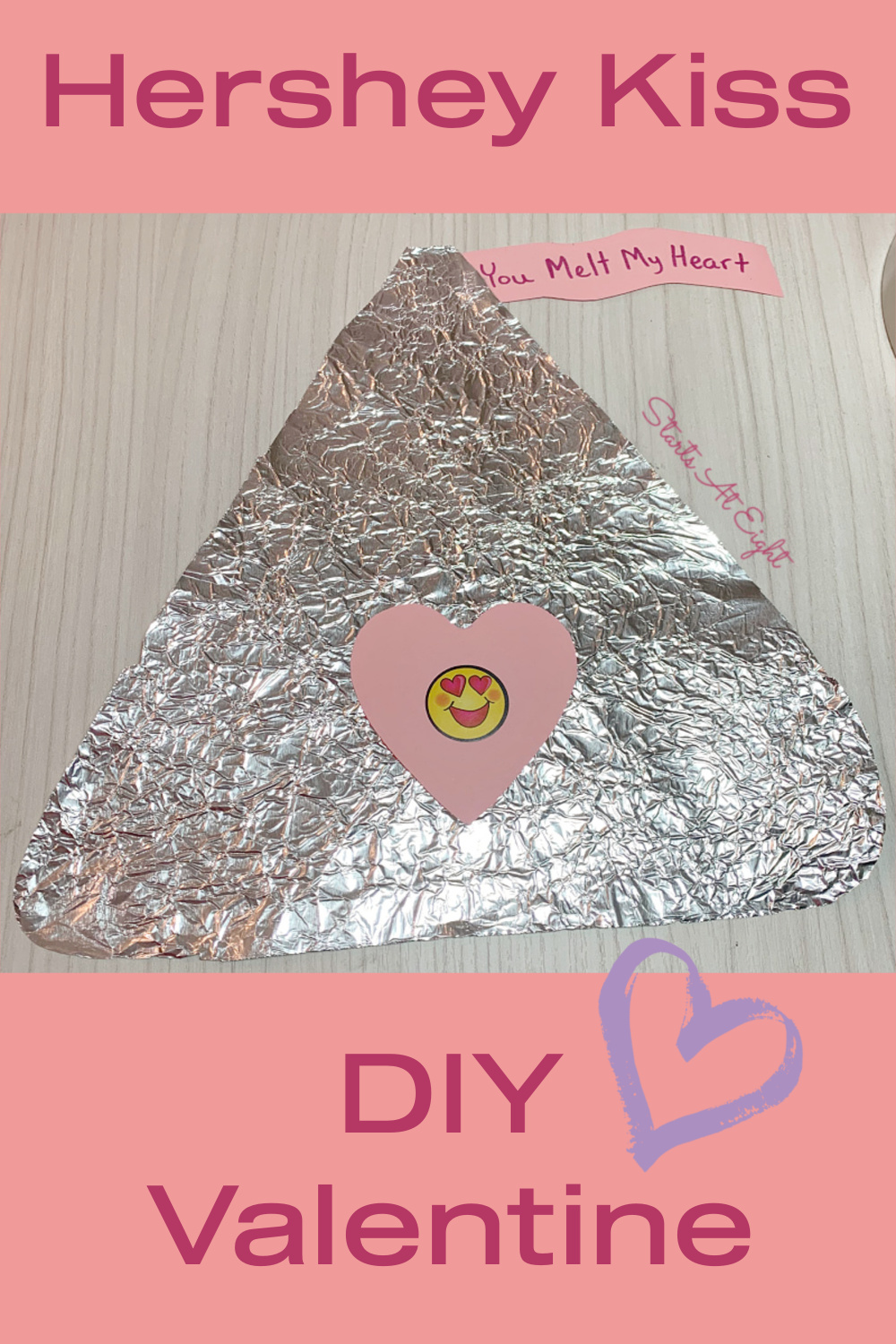 Hershey Kiss DIY Valentine
This Hershey Kiss DIY Valentine is super easy to do! But it also leaves room for some variation and creativity. It's basically crumpled tin foil in the shape of a Hershey Kiss.
I used this with my 4H kids. We went to a nursing home and created these, among other Valentine's with the residents. This is a great one to do in large quantities because it is both inexpensive and easy to do.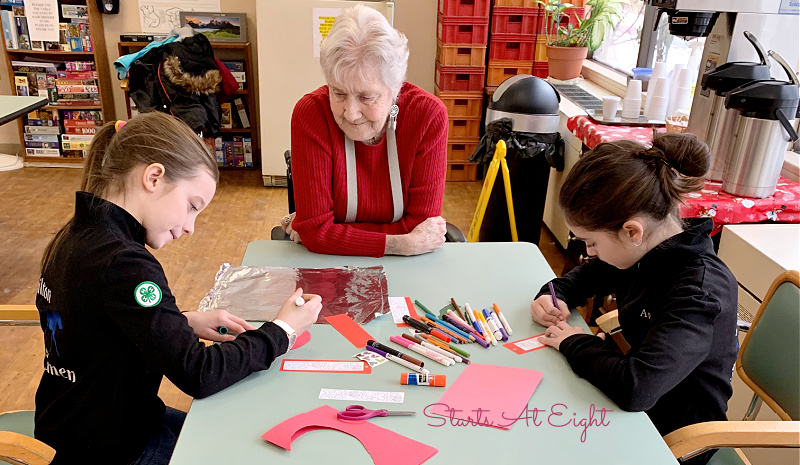 Supplies:
tin foil
colored paper (pink, red, purple, white, or any color you prefer)
scissors
markers
tape
stickers (optional)
Directions:
1. Take a sheet of tin foil and rip it off. You can make it big or small, you decide.
2. Crumple up the tin foil into a ball, then carefully unroll it back to flat. Cut out a Hershey Kiss shape (like a triangle but with rounded edges on the bottom).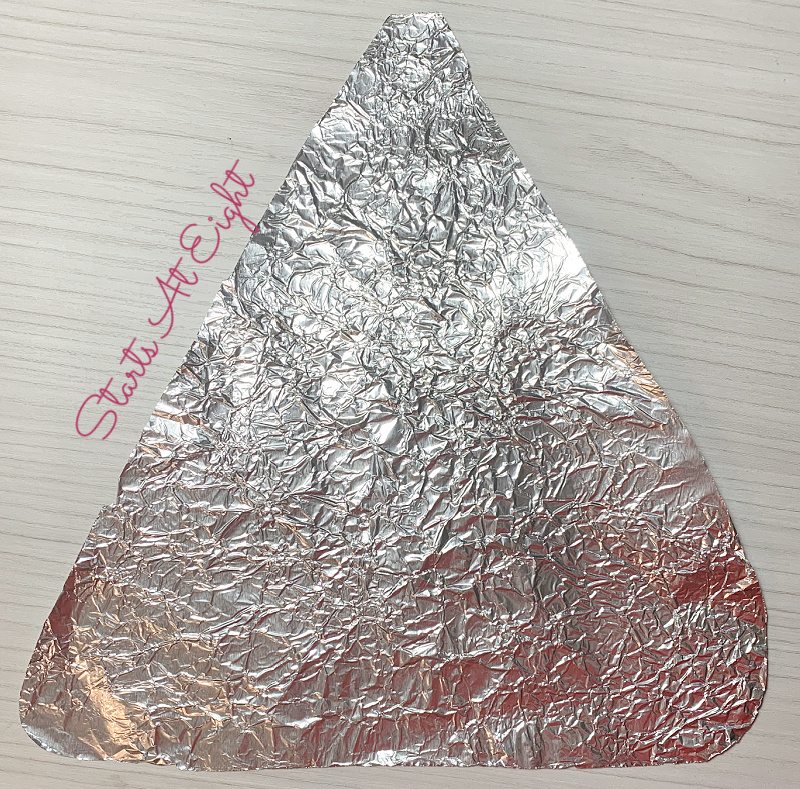 3. Next cut heart shapes out of any color paper you want. We used pink in this example but we also made purple and red ones. I had different sized heart shaped stencils that I used with my 4H kids.
4. Cut out a pink (or whatever color you choose) thick squiggly line for the "paper" part of the kiss. I made cardstock templates for my 4H kids so they could use them on any color paper they wanted to.
5. Using tape (we tried glued but it didn't stick well) attach the heart and squiggly ribbon to the tin foil kiss.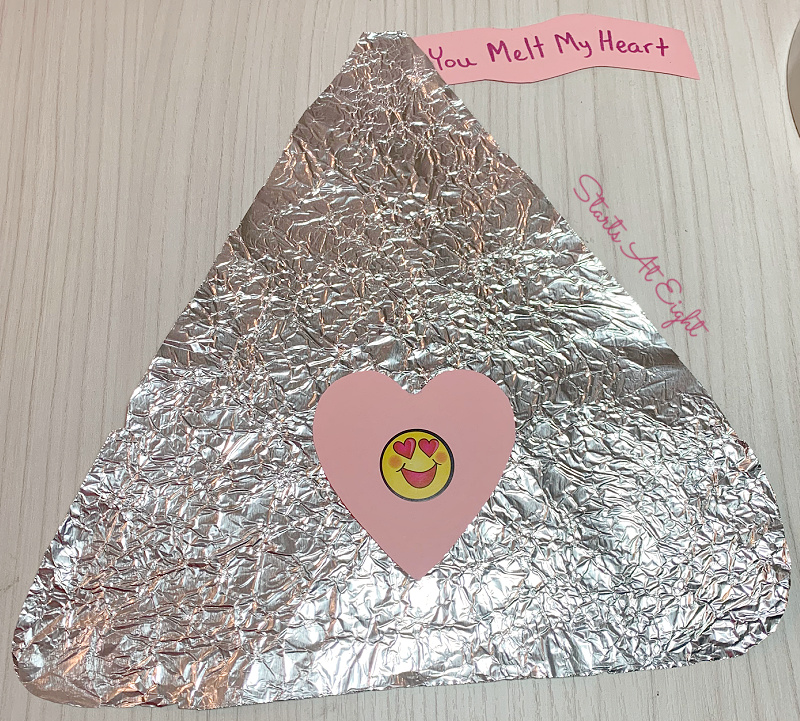 6. Write a saying on the paper like:
Real Love
Be True
Hug Me
Girl Power
You Melt My Heart
Dream Big
UR Cute
XOXO
Soul Mate
I love you
You Rock
Hugs N Kisses
7. We also used stickers to decorate inside the heart. You could also cut out and do a heart within a heart.
More on Valentine's Day