Valentine's Day is right around the corner and I am always looking for something new and fun. This year we cleaned out the homeschool room and all the nooks and crannnies of bedrooms. What came of it was a gallon sized ziplock bag of random crayons. I kept them with the intent to do some kind of melted crayon craft. This Heart Shaped Melted Crayon Valentine Craft is the perfect use for these discarded crayons!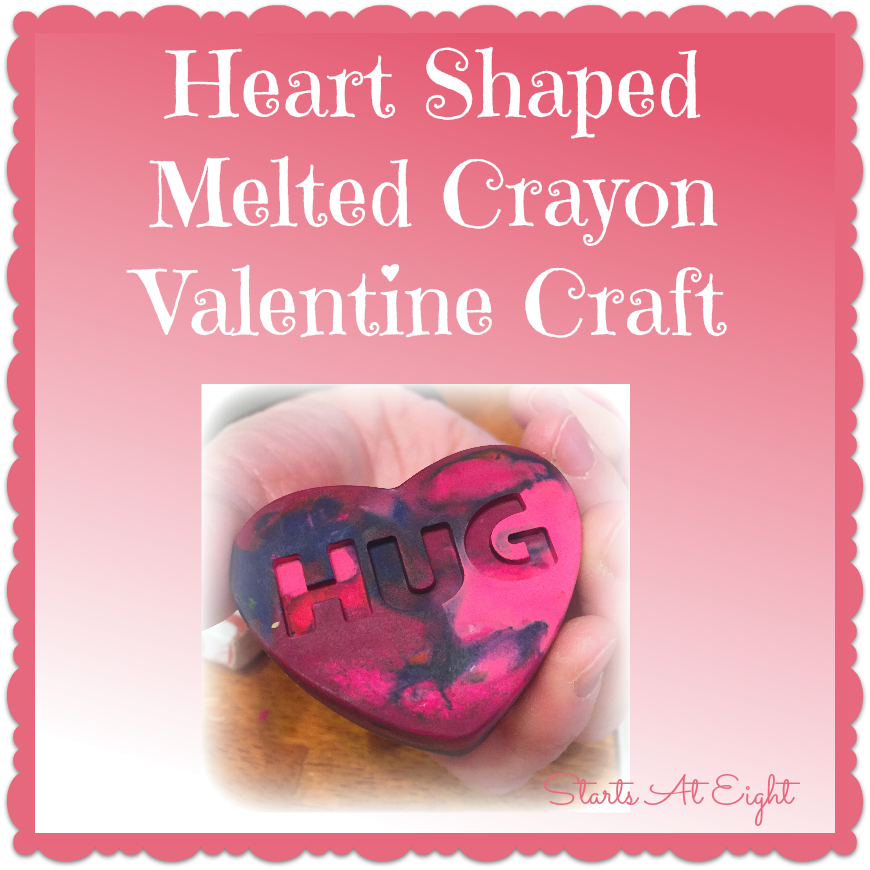 You could make these as just a fun Valentine craft for your kids to enjoy, or you can use the free printable I link to (or create your own) to use these Heart Shaped Melted Crayon Valentine's as Valentine's to give to friends.
Heart Shaped Melted Crayon Valentine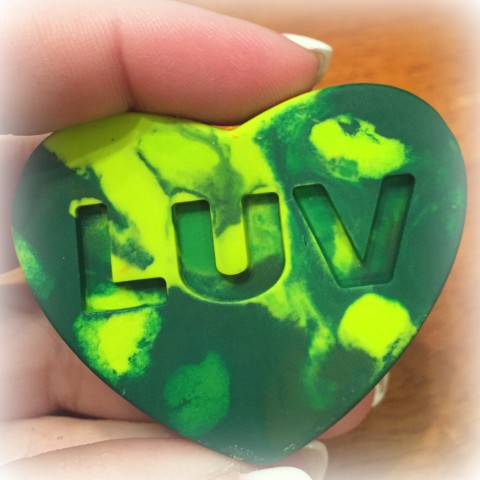 Supplies:
Collection of misfit crayons (or new ones)
Printable Valentine (optional)
Directions:
We did this with a group of girls so we took the molds, placed them on the baking sheet and set them in the middle of the table. Each girl chose a row that would be theirs. Even with just one child you would still place the mold on the baking sheet on the table for them to fill.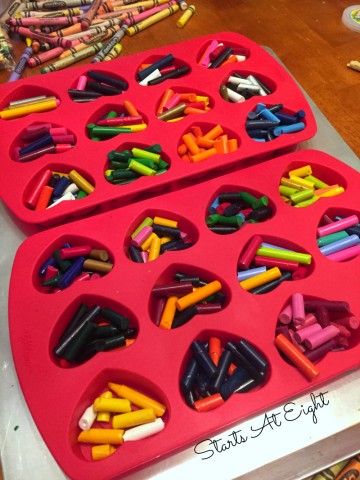 Have the kids sort the crayons by colors that work together (this might be a great activity to do after you have done this fun Color Wheel activity). So greens and yellows, blues and purples, pinks and reds, adding a splash of white in is fun too!
Peel the paper wrapper off each crayon. Break the crayons into small pieces and place into the mold.
We loved this Heart Shaped Word Mold and as you can see the words came out beautifully. But you can use any heart shaped silicone mold you want.
Place the molds in the over right on the baking sheet. Bake at 250 degrees for 15-20 minutes or until the crayons are fully melted.
Allow to cool and harden completely before removing from the mold. I actually took the baking sheet right from the oven to the freezer to make this process faster.
Once they are completely cooled and hardened push them out one at a time from the underside of the mold.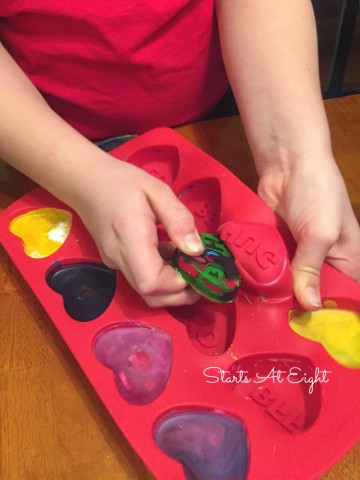 To use them as Valentine's I used this FREE Printable Valentine from The Nerds Wife