I'm sure you've heard the expression,  "Actions speak louder than words". Well, the book – 365 Ways to Love Your Child is just that – suggestions for memory-making moments (actions) that will warm your child's heart.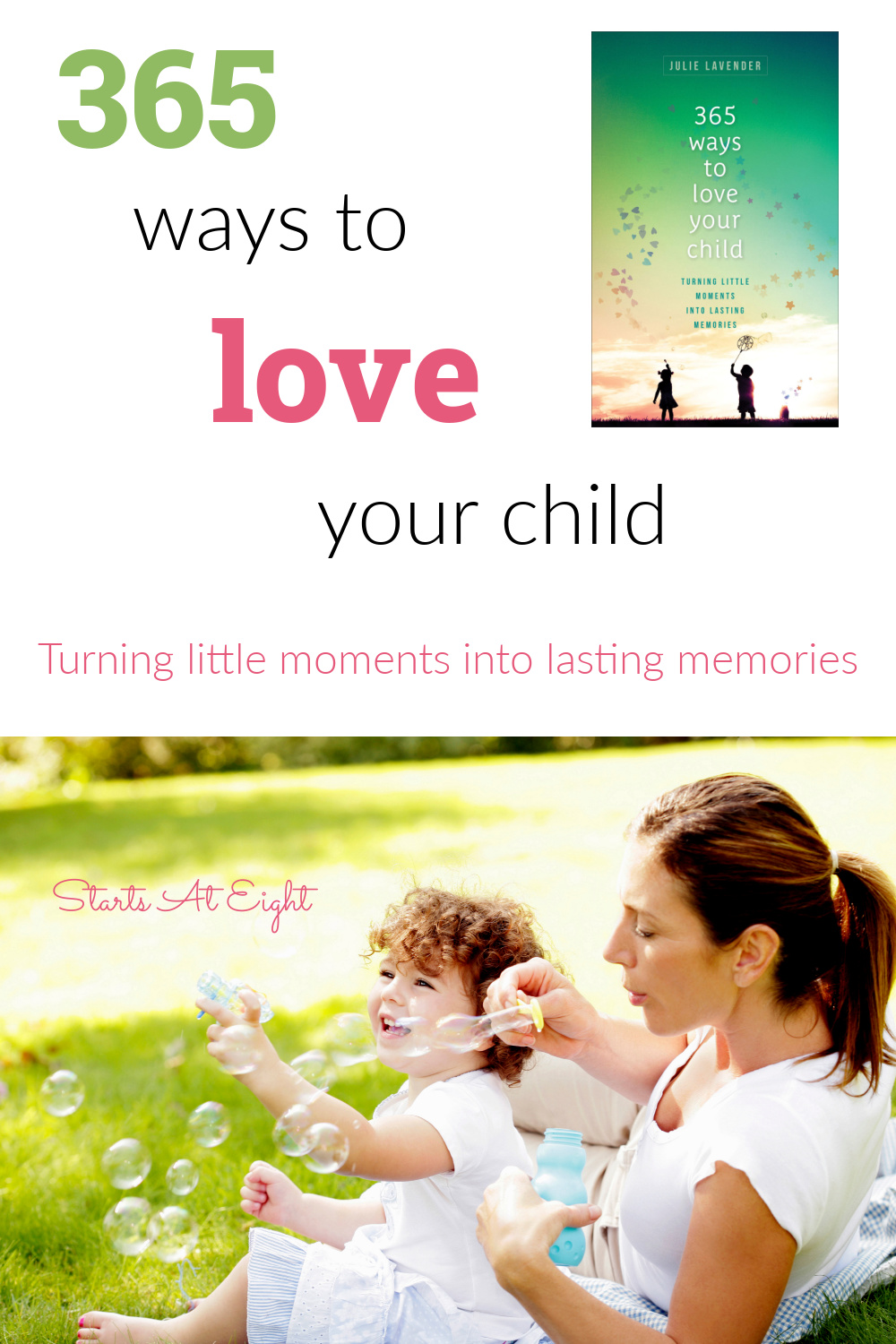 365 Ways To Love Your Child
365 Ways To Love Your Child by Julie Lavender is a literal "how to" of making memories with your children.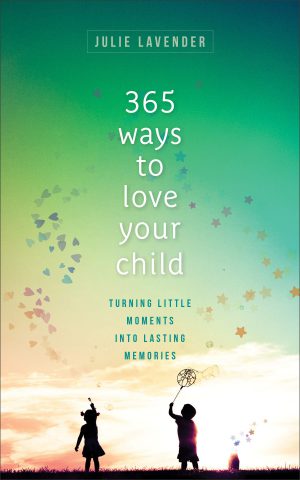 Julie breaks down the 365 ways to love your child into categories to help you pinpoint ideas for different events.
With categories like:
when we're outside
when we're in the kitchen
when we're running errands
when we're vacationing
and more!
I love that she quotes Elizabeth Barrett Browning's sonnet, "How Do I Love Thee? Let Me Count the Ways." It really demonstrates the premise of her book – putting actions in play to express love to your children.
A Few of my Favorite Ways to Love Your Child
One of Julie's 365 ways to love your child in the "when we're vacationing" section talks about never passing up a photo booth opportunity.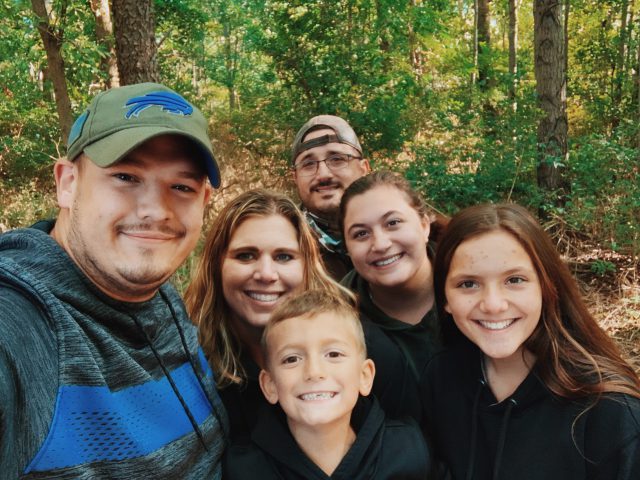 This reminds me of a tradition we started recently of taking a family selfie everywhere we go.
We have taken them on:
camping trips
nature walks
amusement parks
cutting our Christmas tree
at the holidays
while shopping with masks on
when gathered with good friends
and so many more! 
As our kids have gotten older this is a tradition they have come to love!
Here are just a more few examples from Julie's Book, 365 Ways to Love Your Child that stood out to me:
1. Create a new handprint craft each month and watch how the size of your child's handprint changes over the years. A heaping handful of handprint art projects can be found online, from peacocks, to tress, smiling suns, elephants, angels and more.
2. Have a snowball fight in the comfort of your home with recycled sheets of paper. Let your child help wad up dozens of sheets of used paper into "snowball" sizes.
3. Decide together on a secret hand signal or motion that means "I love you." It could be something as simple as touching your thumb quickly to your pinkie to resemble a quick kiss or folding one hand in the other to signify a mini hug. Us the signal with your child at various times of the day at home or in other locations.
4. Pull out your child's baby book and retell the story of their birth or adoption. Share milestones and funny stories of infant and toddler days. 
More Books & Articles for Parents