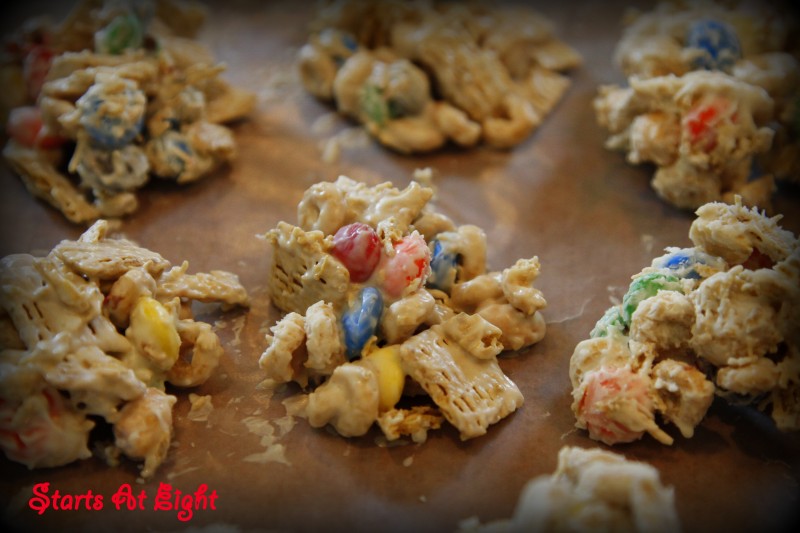 White Trash
Ingredients:
3 cups Cheerios
6 cups Crispex
2 lbs. plain M&M's
12 oz. honey roasted peanuts
2 lbs. white chocolate wafers
Directions:
1. Combine all dry ingredients (everything but white chocolate wafers) into a large mixing bowl.
2. Melt chocolate either in a double boiler on the stove, or in the microwave (approx. 3 minutes).
3. Pour melted chocolate over ingredients and mix well.
4. Spoon onto wax paper to dry.
5. Store in an airtight container and refrigerate (or freeze).