Quote For The Week:
"It's SO OK for your child to know more than you do! You don't HAVE to know all the stuff they are learning – that's their job, not yours. Remember that you want your children to become self-learners, so that they can succeed in college or in their career. Knowing how to teach yourself is one of the most important indicators of success." -Lee Binz
---
Monday:  Martin Luther King Jr. Day
Between collecting the food for our 5th Annual Neighborhood Food Drive, and the kids each learning about Martin Luther King Jr., we had a very busy day.
We found some new Martin Luther King Jr. resources this year for each of the kids. Jayden and Ava are taking advantage of a live class this year that highlights the following things:


Happy Birthday, MLK will highlight MLK's life, and talk about why he is famous, and why he is important to America's history. This includes:
Where was he born & How was he raised
What kind of work did he do
What was happening in America that made him get involved in helping fellow black Americans
What important things did he accomplish
I also purchased the companion lapbook that they put together to reinforce the material.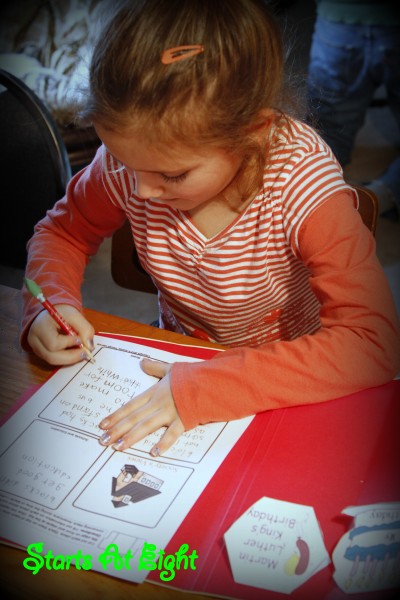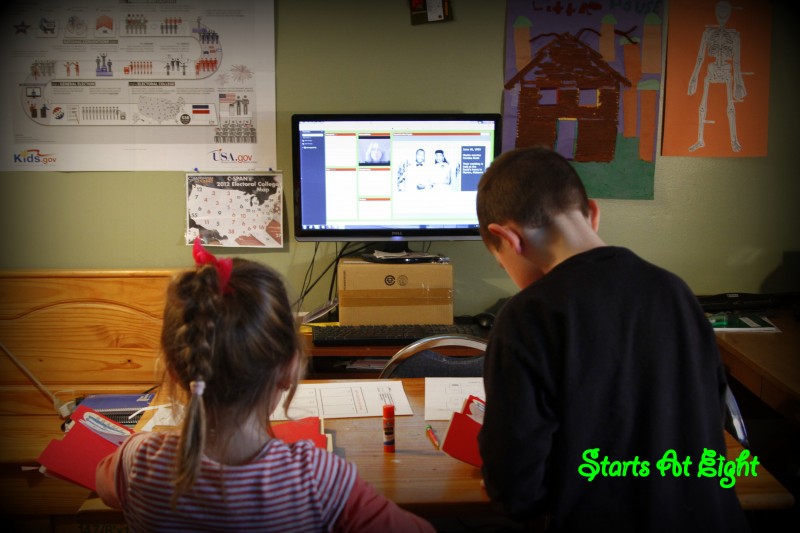 Then Chloe watched a History Channel Special called KING.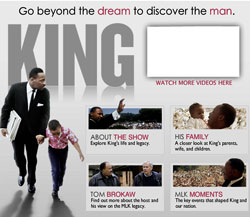 King is an unforgettable 2-hour documentary event which tells the epic story of one of the most important figures in American history, Dr. Martin Luther King, Jr.
This was a good opportunity for her to work on her note taking skills. During the program she took notes so that she can write a brief paper about the life and times of Martin Luther King Jr. From his birth, family life, and important impact on our history, as well as anything she found to be new, different or interesting from the program.
Tuesday:
We took a Kinsler/Ciravola Family field trip to Ithaca where we spent the day at the Ithaca Science Center, had lunch at Panera Bread, scoured through Barnes & Noble for some great deals, and had a treat at Yogurtland before heading home.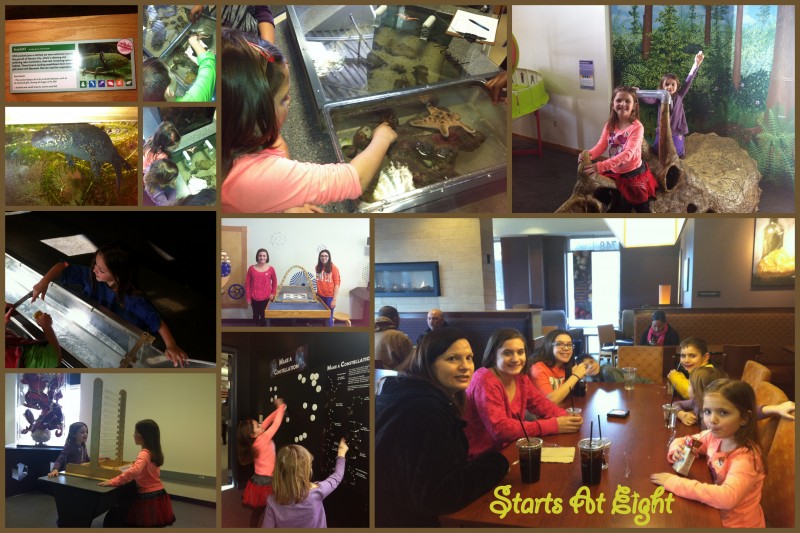 Wednesday:
Wednesday was a busy busy work day for us. With no plans to leave the house we packed in a lot of "paperwork" as Ava would call it.
We started a new art project pertaining to perspective. Ava was particularly interested in participating in this one. It is going to be one of our longer, more time consuming art projects as there are many steps and layers using oil pastels. Back in May of 2011 Chloe and Jayden participated in a live online art class where they did a giraffe oil pastel. We enjoyed that so much that I purchased a book version of the railroad tracks perspective project so that we could do it at another time.
Since we suddenly got hit with a foot and a half of snow here my father came and took the kids sledding in the afternoon.
Thursday
We trudged out in another bout of winter snow in the morning to get Ava to Girl Scouts. We were a half an our late because it took us triple the amount of travel time due to the road conditions!
Then we headed to Homeschool Ice Skating where Jayden had an extra good time because there was a large, all girls school group there. He and his friend gave each other points for whizzing by the girls and making them scream! Not sure this was the best option, but he had fun.
Friday
Today started a new session of Homeschool Chess. We decided to not only take Jayden, but to let Ava get it a try since she had expressed interest in it. We weren't sure how she would fare for two reasons, one because she only plays to win (and chances are she was not going to win), and two because she and her brother clash often. Luckily all seemed to go smoothly as I did not hear her yelling out and she had fun playing against a little boy about her age.