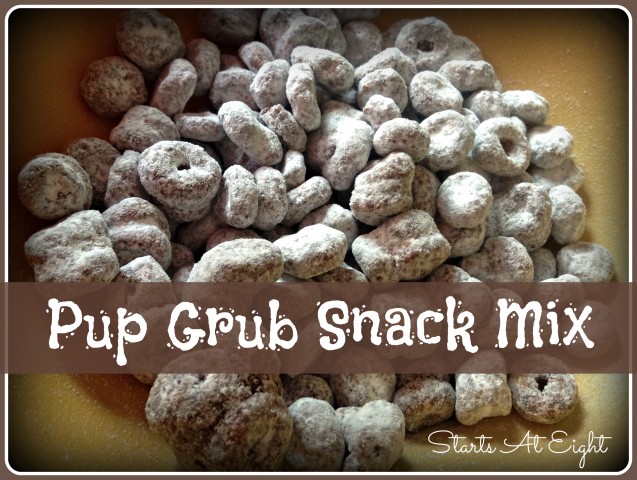 Pup Grub Snack Mix
Ingredients:
9 cups of cereal (Rice Chex and Cheerios are two of our favorites)
1/2 cup peanut butter
1 cup semi-sweet chocolate chips
1 1/2 cups confectioners' sugar
Directions:
Melt the chocolate in a saucepan over medium heat.

Add peanut butter and mix until smooth.
Remove from heat, add cereal and stir until evenly coated.
Pour confectioner's sugar into a large plastic bad.  Add coated cereal and shake until well coated.
Store refrigerated in the bag.