We are big on playing board and card type games in our house. Throughout the years we have found many off the beaten path but loads of fun games. Today I would like to share with you a filling family dinner recipe and the game, Deer in the Headlights.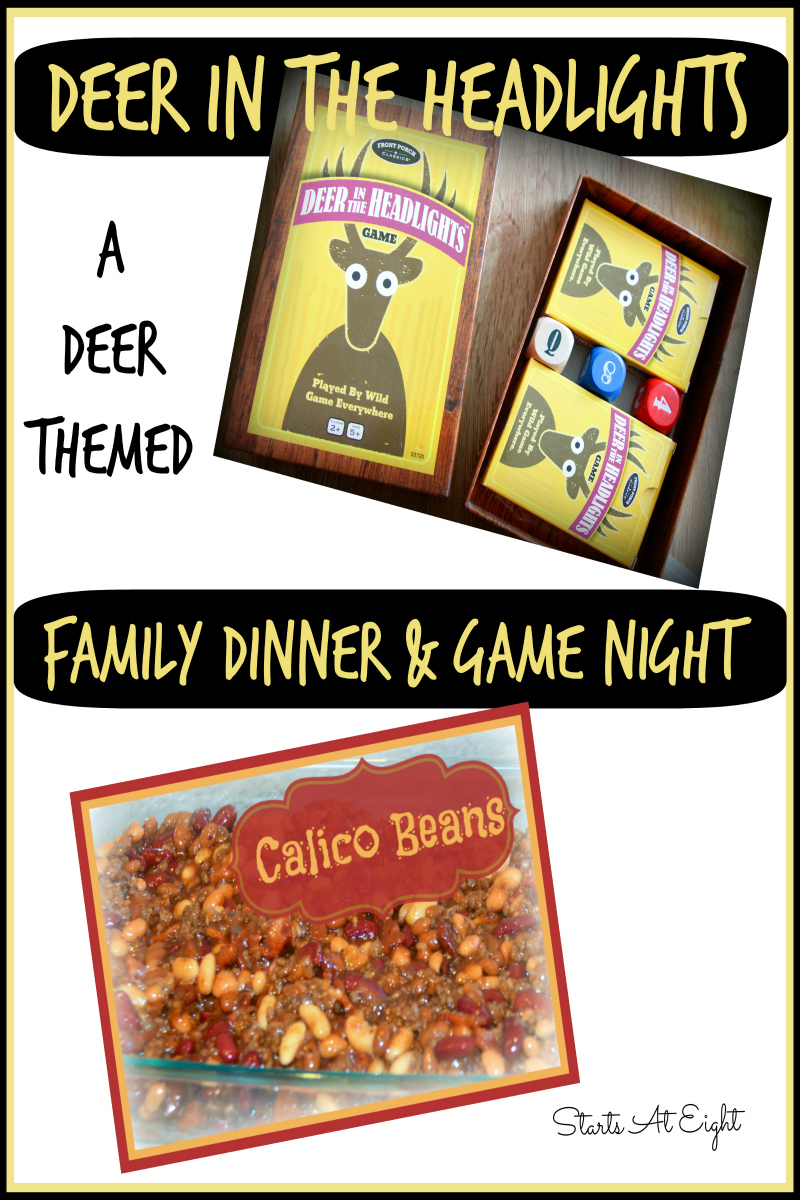 Deer in the Headlights – Family Dinner & Game Night
I know, the title threw me a little off too! What kind of game are you going to get with the image that comes to mind with the words Deer in the Headlights? A fun one!
Deer in the Headlights Game
Deer in the Headlights is a combination of cards and special dice.
We seem to have recently come upon a few family dice based games that we are just loving, and this is one of them! You can see more of our favorite dice based games in my post Fun Family Dice Games.
Deer in the Headlights comes with two decks of cards and 3 different colored dice.
There are 3 special symbols contained on the dice: a "Deer in the Headlights", a running deer, and a car. These symbols coupled with the numbers and and letters corresponding to the cards make up the object of the game.
On your turn you roll the 3 dice and based on what comes up, you take your turn accordingly. You want to be the player with the least amount, if not zero cards in your hand at the end of each round.
The games ends when someone reaches 150 points. At that time the person with the lowest score wins the game.
Be careful! If you get caught rolling the "Deer in the Headlights" you get stuck with all the cards in the discard pile! That is a lot of points that you don't want to have!
All in all this is a fun and easy game to play for young and old alike! If your kids know their numbers to 10, and K,Q,J for King, Queen, and Jack then they can learn to play.
If you decide you like Deer in the Headlights, you might also like my 20 picks for Fun And Educational Games To Play With Your Kids!
Calico Beans Recipe
Of course Family Dinner and a Game Night must have a dinner so I thought I would share a recipe with you that lends itself well to using venison (or deer meat) in keeping with the theme of Deer in the Headlights.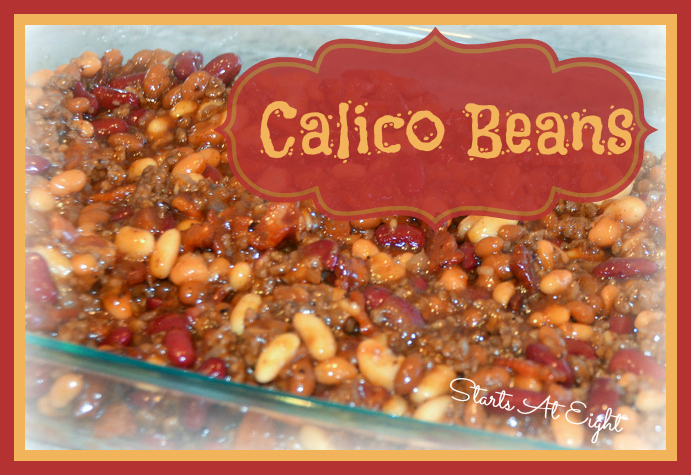 Directions:
1/2 lb. venison (you can use ground beef or ground turkey if you prefer)
1/4 lb. Bacon (diced)
1 small Onion (chopped)
Brown and drain the venison, bacon, and onion.
Then Add:
1 can Kidney Beans (drained)
1 can Butter Beans (drained)
1 can Baked Beans (drained)
1/2 cup Brown Sugar
1/2 cup Ketchup
2 Tbs. Vinegar
Mix well, simmer, and serve with bread like a stew.