We have never really done school photos here at Starts At Eight. This year I decided to join in the fun over at iHomeschoolNetwork where you can link up your Homeschool Photos for this year. I thought it might be fun to photograph were they do most of their "schoolwork".
Chloe – Freshman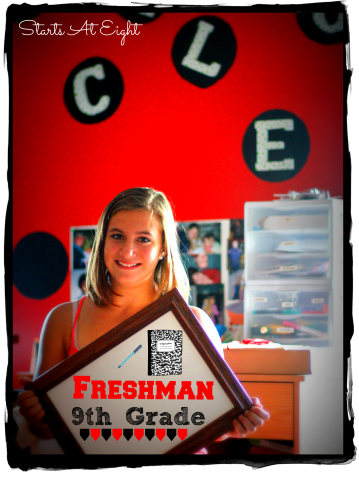 As Chloe embarks on her High School journey she will be spending much more time "hitting the books". She was always in the Homeschool Room with the rest of us but it has become very distracting for her. Thus this year she is going to be doing most of her focused school work at her desk in her room.
Jayden – 5th Grade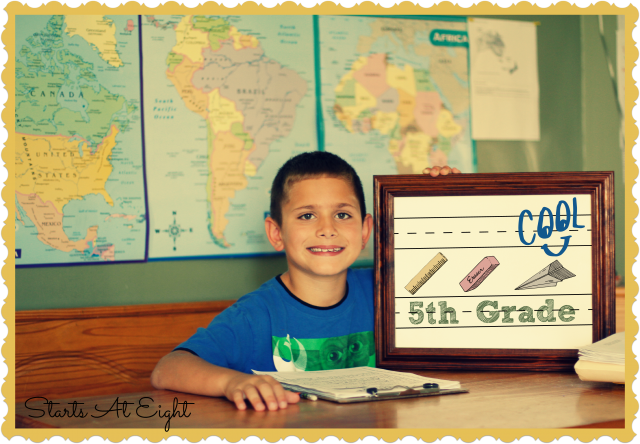 Jayden and Chloe each had their own spaces at the homeschool table. He sits where the bench cannot move, otherwise he would be all over the place. Plus this is fitting for him because he is our map lover! 🙂 In this spot he has easy access to all our wall maps.
Ava – 2nd Grade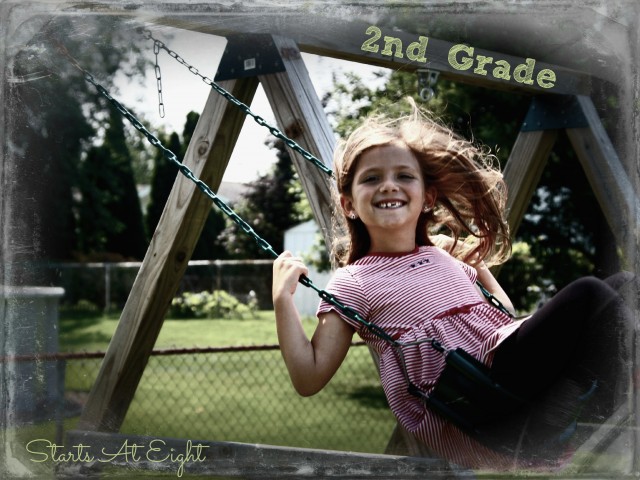 Ava is our free spirit, our child that has been more unschooled than the other two. I wanted to photograph her at the table she works at in the Homeschool Room but she is kind of hard to pin down! 🙂 Instead I took her photo at one of her favorite outdoor spaces – the swing set!