Searching for online secular homeschool science courses?
Want a homeschool college-preparatory science program?
Taylor Made Science has you covered with secular, lab-based science courses that promote science literacy and critical thinking skills. Prepare your student for college and for life!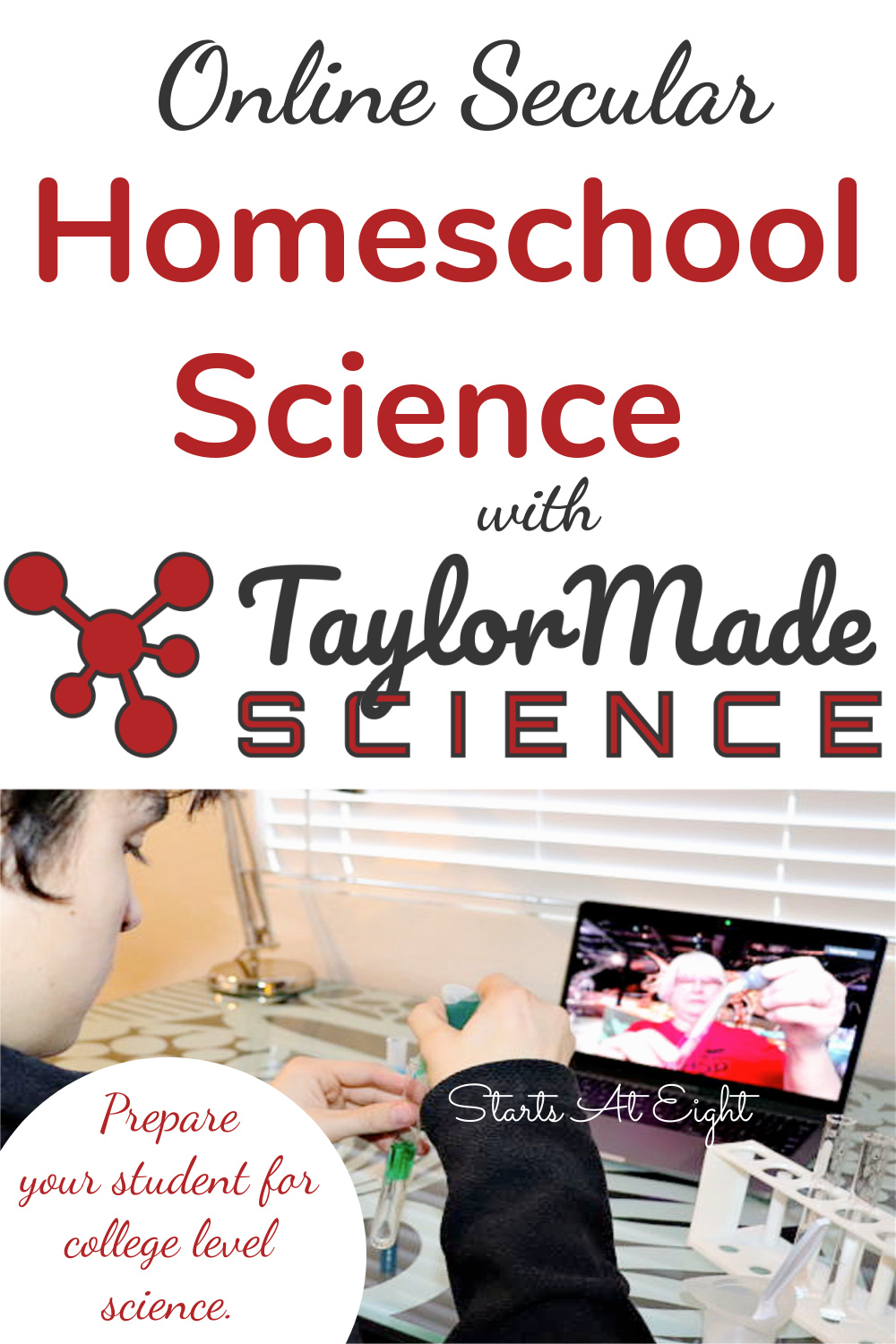 Online Secular Homeschool Science with Taylor Made Science
About Taylor Made Science
Taylor Made Science offers a series of live, interactive, online science courses designed to prepare students for success in science at the university level.
Disclosure: This post is sponsored by Taylor Made Science. I was compensated for my time in sharing this information. Please see my full Disclosure Policy for more details.}

The series includes a year of preparatory middle school science and eight high school science courses, all at the Honors or Advanced Placement level. Including courses like:
Honors Earth Science
Honors Biology
Honors Chemistry
Honors Physics
AP Physics
AP Biology
==>> Be sure to check out
Class Schedule Page
for current offerings! <<==
Small Class Sizes
Zoom class sizes are kept small to allow more one-on-one interaction between students and teacher. And, although the classes only meet once a week, the teacher is available between classes to every student by appointment through Zoom and through email at any time. Students can also set up safe online study sessions with classmates through the Canvas Learning Management System.
Hands on Labs!
All science courses are hands-on with students completing real science labs as a part of their live online class experience.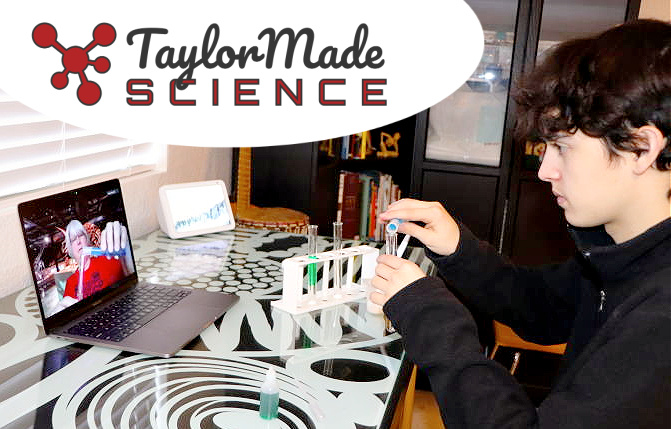 A lab supply kit is provided to each student. During class students complete their own hands-on work while collaborating with their lab group in Zoom breakout rooms, with the teacher available to help when needed.
Find out what's being offered at Taylor Made Science
For a list of available science courses with descriptions of each, please see the course descriptions page.
To find out when courses will be offered, please see the schedule page.
You may also want to look at an overview of suggested science pathways based on student college plans.
For information about cost and payment options check the tuition and fees page.
Meet the Teacher
All Taylor Made Science classes are designed and taught by Cheryl Taylor.
Cheryl has a Masters in Secondary Education with a specialization in Science Education. She is a certified secondary science teacher with 35+ years of classroom teaching experience.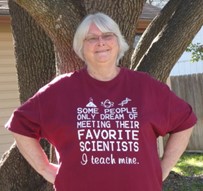 She has taught a variety of science courses including: Middle School Science, Physical Science, Physics, Chemistry, Biology, AP Biology, Aquatic Science, Geology, Forensic Science, AP Environmental Science, and Anatomy & Physiology at the community college level. For the past 12 years she has worked exclusively with homeschool science students.
Feel free to contact Cheryl with any questions. References are available upon request from the parents of former and current homeschool science students.
Try a Free
Online Secular Homeschool Science Class with Taylor Made Science!
Cheryl want parents and students to be comfortable with the level and the format of her science classes before they register.
"There's no better way to determine if a class will be a good fit than taking it for a spin!" ~ Cheryl Taylor
In order to give students a hands-on experience Cheryl has put together an introductory class on the Scientific Method, with sections adapted for different levels of science and math experience. Students will get to meet the teacher and work with other students as they complete a fun lab using household supplies.
==>> For more information and to sign up, see the 
free class
 page. <<==

More Helpful Posts