Playing games is a great way to not only have fun and interact with your kids, but to help them learn concepts in a fun way! My grandson loves anything that uses his hands. Thus he is all about playing board games, manipulating pieces with his hands, etc. We recently came across Beast Academy Playground and we are loving all the screen free, fun math games!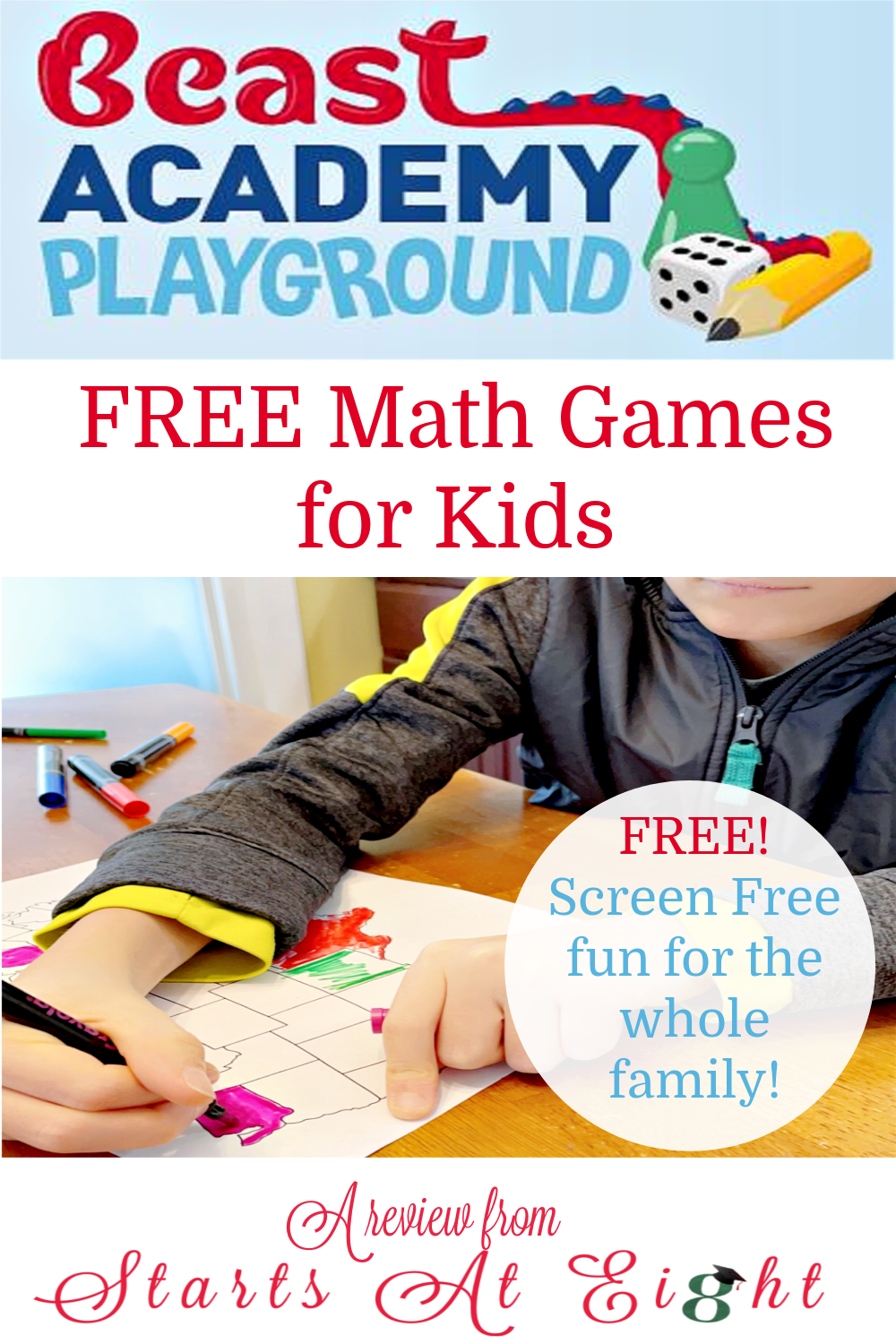 Disclosure: This is a Sponsored Post, I was compensated for my time in writing this review. All my opinions are my own, honest thoughts and I was not required to post a positive review. Your experience may vary. Please see my full Disclosure Policy for more details.}
Beast Academy Playground: FREE Math Games
Beast Academy is an advanced comic-based math program for students ages 8-13. Beast Academy Playground is a growing collection (New videos are released each week) of math games, crafts and activities that Beast Academy offers for FREE! This playground helps kids build numerical literacy and problem-solving confidence.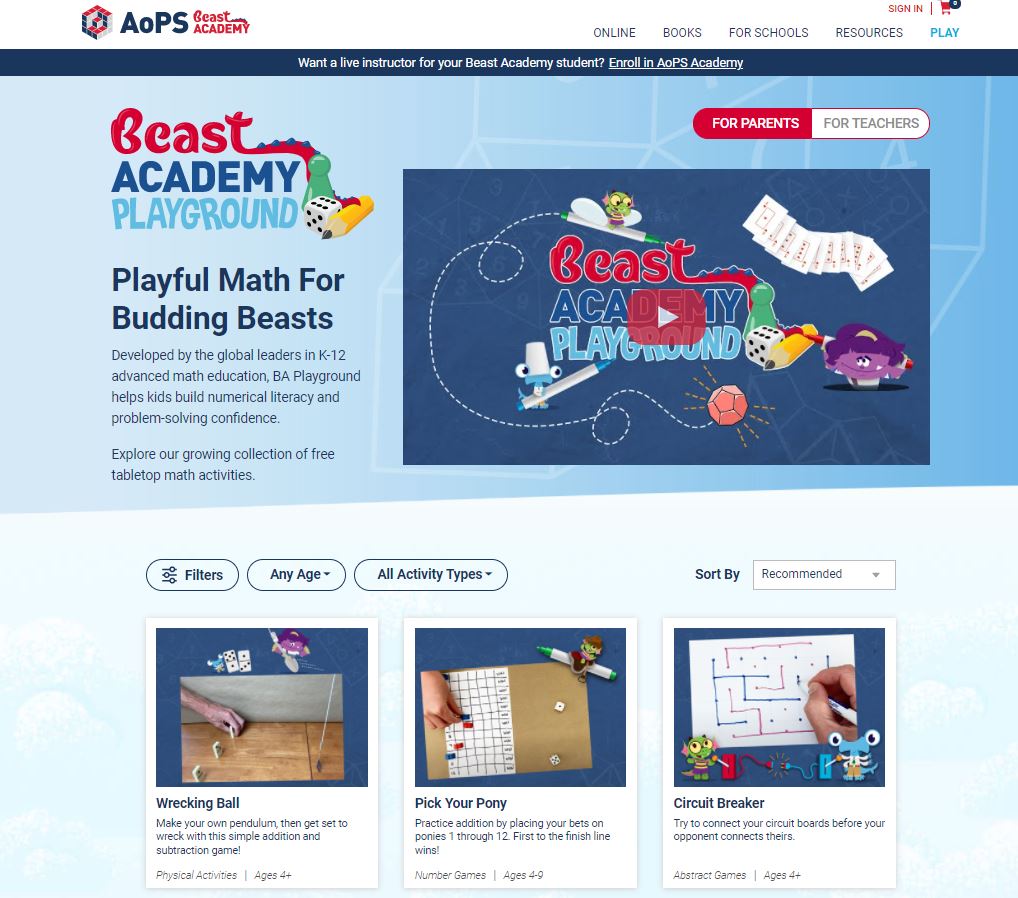 Offline Math Games
All of my children, and my grandson too, have no shortage of screen time. Many of their school subjects are complete online, as well as lots of free time gaming. That is one of the reasons I love Beast Academy Playground! All of their games are offline, screen free, table top games.
Accessing the Free Math Games for Kids
The only screen time used for these games is the time it takes me to pick one, read the directions and/or watch the video they include to explain each game, and referencing it to get the supplies to play.
You can simply scroll through games, or use the filters to help you narrow your search to specific ages and activity types.
Our Experience with Beast Academy Playground
I have to say that not only did my grandson have fun playing these games with me, but so did I! They are simple to create using basic supplies around the house, the instructions are detailed and easy to follow, and they were just plain fun to do together!
Take a closer look below at two of the different games we have played so far:
Cartographer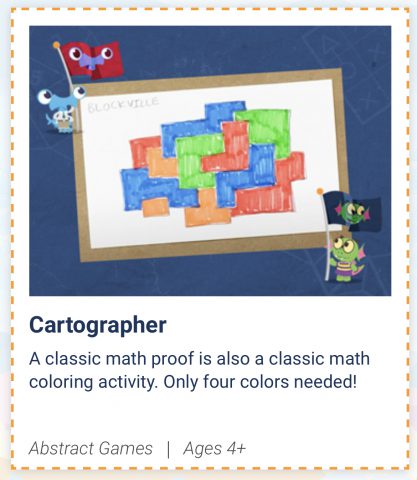 I was super excited to Cartographer amongst the math games at Beast Academy Playground because we are working a lot with a map of the United States this year for history/geography. My grandson is learning all 50 states and where they are located on a map.
All that we needed for this game was:
a print out of the provided map
4 different colored markers
When he saw it his eyes lit up and he was super confident he had this one in the bag! (It ended up being a little trickier than he thought!)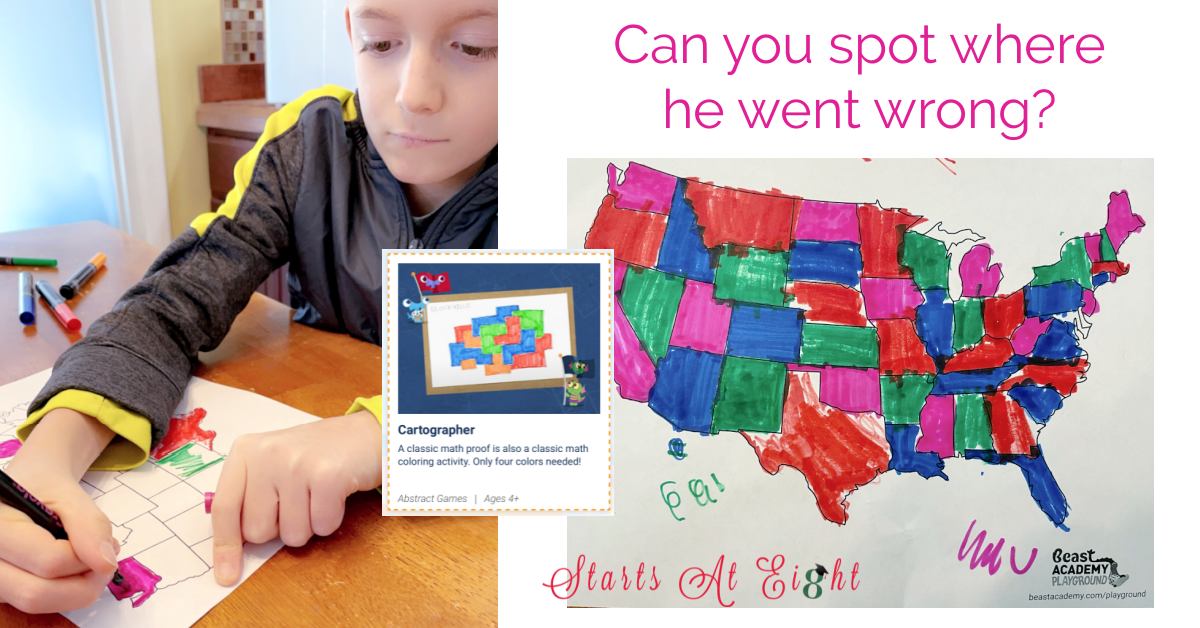 He was so disappointed when he got to the end and realized he didn't quite complete the map correctly. But we went back through and talked about what he could change to make it work – it only took changing the colors of two states and he was successful! (HINT: If you think your child may have a little trouble with this, you could slip the map in a plastic sheet protector and use dry erase markers so it's easy to fix and redo.)
Beyond the printable United States map, there are tons of variations you can draw and try out for yourself. This gives the kids a chance to be creative. You can each draw some and then switch to see if you can stump the other person!
Troll Hole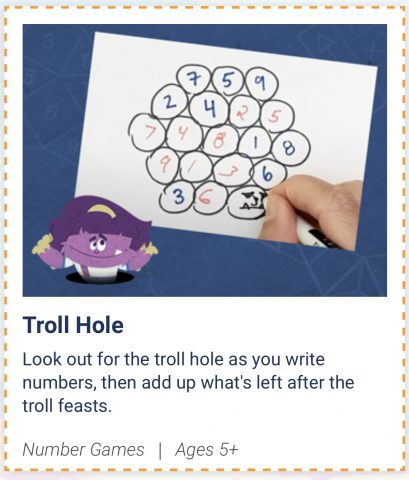 Truth be told I picked Troll Hole for it's name. I knew my grandson would think it was silly and would like drawing a troll in the empty circle of the game.
All we needed to play this game was:
plain white paper
a quarter (optional but made it easier to make uniform sized circles)
2 different colored markers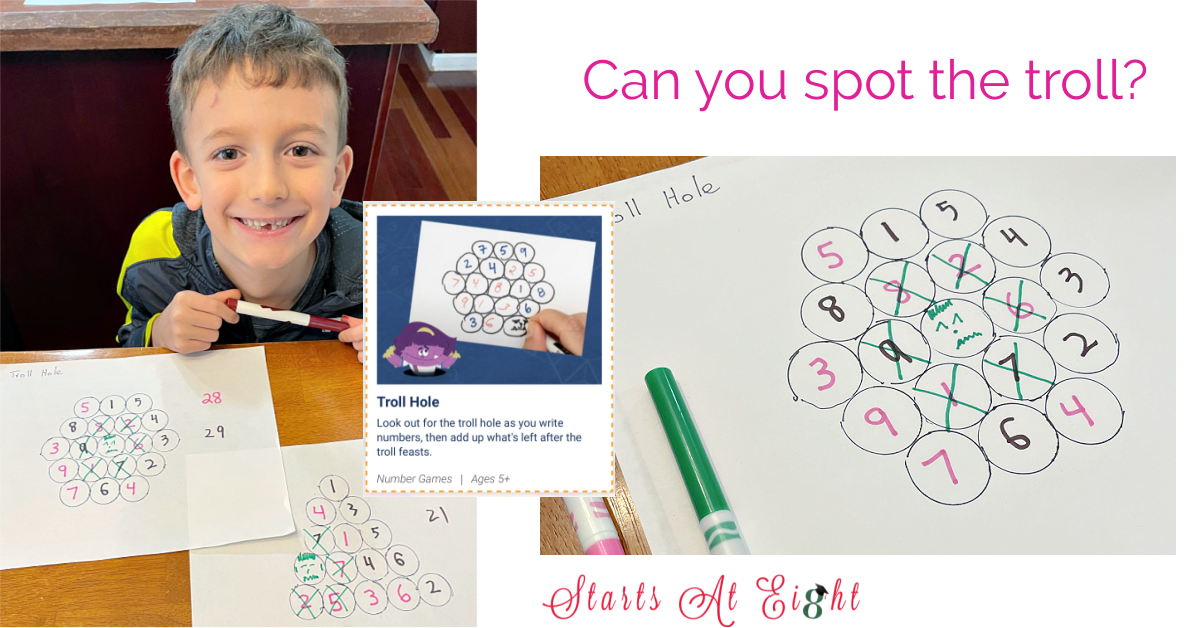 I think what he ended up liking most was that he beat me! LOL! We did multiple shape variations of this one as well. It's cool to see if you can figure out a way to give yourself a winning advantage, and they are using valuable adding skills along the way!