When children start to enter their tween years it can be hard to find engaging books for them. They are growing and feeling as though they are too old for the beautiful picture books, and basic chapter books of their younger years. On the other hand you aren't ready to have them tackling some of the more series adult content of the teen fiction world. Here I have put together a collection of over 40 Colorful Tween Fiction Books to keep your tween happy and engaged!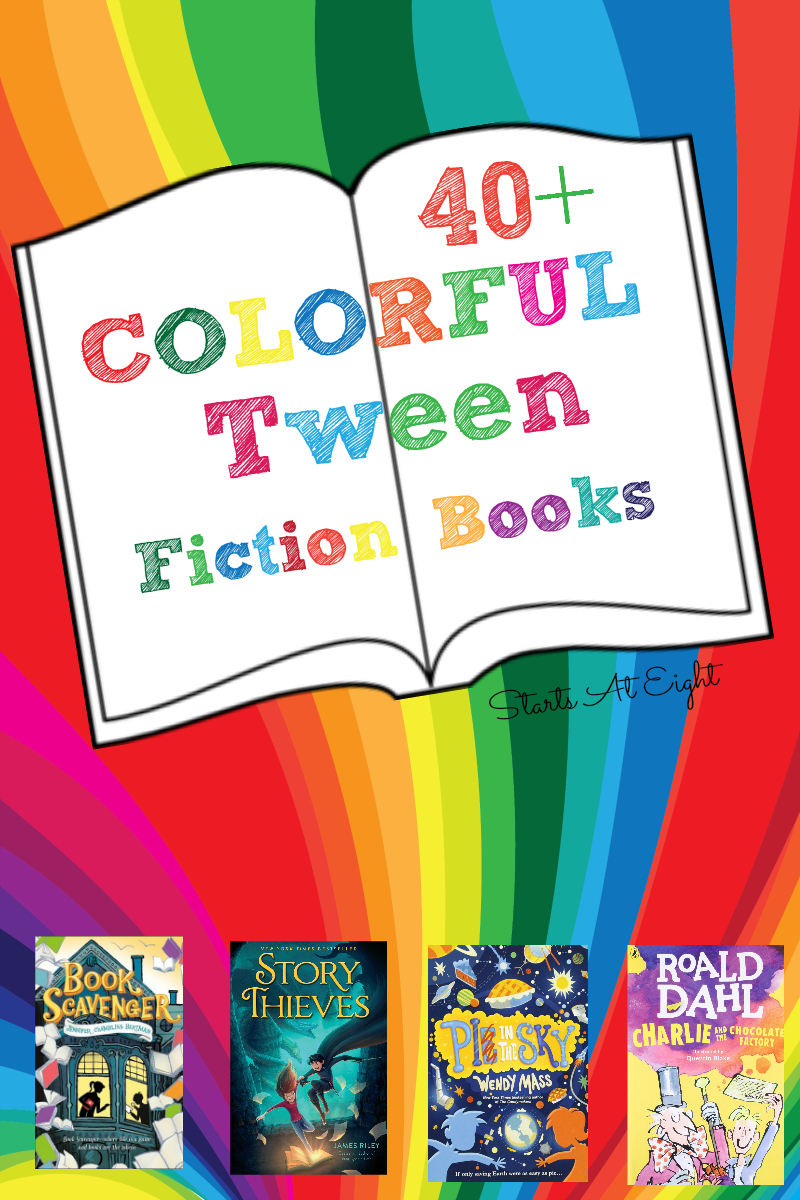 Colorful Tween Fiction
Whether your child runs towards fantasy, mystery, humor, the classics, or stories based on real life experiences, your tween reader will find something to love in this list!
Andy and Terry live in a treehouse. But it's not just any old treehouse, it's the most amazing treehouse in the world!
This treehouse has thirteen stories, a bowling alley, a see-through swimming pool, a secret underground laboratory, and a marshmallow machine that follows you around and automatically shoots marshmallows into your mouth whenever you are hungry.
Life would be perfect for Andy and Terry if it wasn't for the fact that they have to write their next book, which is almost impossible because there are just so many distractions, including thirteen flying cats, giant bananas, mermaids, a sea monsters pretending to be mermaids, enormous gorillas, and dangerous burp gas-bubblegum bubbles!
Also in this series: The 26-Story Treehouse, The 39-Story Treehouse, The 52-Story Treehouse, The 65-Story Treehouse, and The Treehouse Fun Book
We did this with our mother/daughter book club. You can check out our activities and discussion here.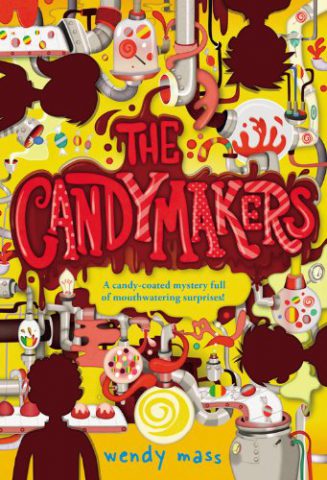 In the town of Spring Haven, four children have been selected to compete in the national candymaking contest of a lifetime. Who will make a candy more delicious than the Oozing Crunchorama or the Neon Yellow Lightning Chew?
Logan, the candymaker's son, who can detect the color of chocolate by feel alone?
Miles, the boy allergic to rowboats and the color pink?
Daisy, the cheerful girl who can lift a fifty-pound lump of taffy as if it were a feather?
Philip, the suit-and-tie-wearing boy who's always scribbling in a secret notebook?
This sweet, charming, and cleverly crafted story, told from each contestant's perspective, is filled with mystery, friendship, and juicy revelations.
The sequel: The Candymakers and the Great Chocolate Chase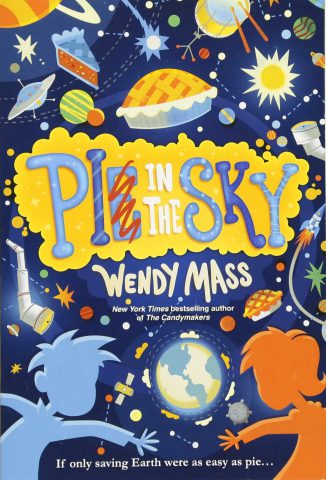 Joss is the seventh son of the Supreme Overlord of the Universe. His older brothers help his dad rule the cosmos, but all Joss gets to do is deliver pies. That's right: pies. Of course, these pies actually hold the secrets of the universe between their buttery crusts, but they're still pies.
Joss is happy to let his older brothers shine. He has plenty to keep his hands full: attempting to improve his bowling score; listening to his best friend, Kal, try (and fail) to play the drums; and exploring his ever-changing home, The Realms. But when Earth suddenly disappears, Joss is tasked with the seemingly impossible job of bringing it back. With the help of Annika, an outspoken girl from Earth, he embarks on the adventure of a lifetime…and learns that the universe is an even stranger place than he'd imagined.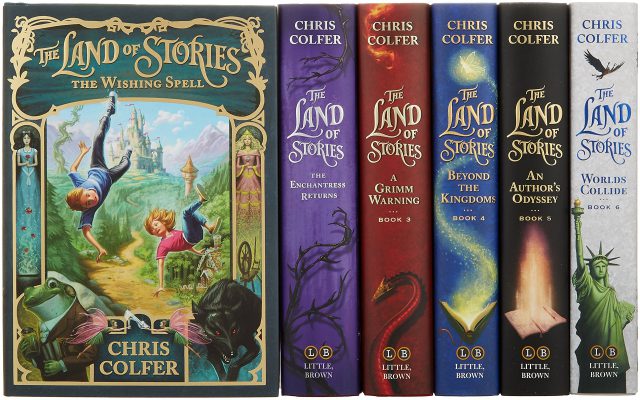 Alex and Conner Bailey's world is about to change, in this fast-paced adventure that uniquely combines our modern day world with the enchanting realm of classic fairy tales.
The Land of Stories tells the tale of twins Alex and Conner. Through the mysterious powers of a cherished book of stories, they leave their world behind and find themselves in a foreign land full of wonder and magic where they come face-to-face with the fairy tale characters they grew up reading about.But after a series of encounters with witches, wolves, goblins, and trolls alike, getting back home is going to be harder than they thought.
Book Scavenger – by Jennifer Chambliss Bertman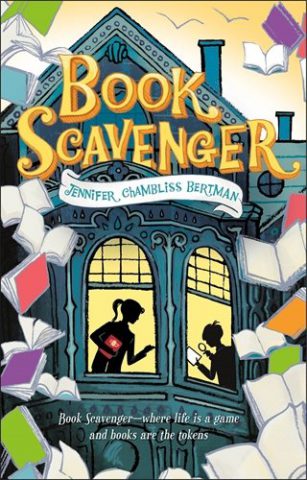 For twelve-year-old Emily, the best thing about moving to San Francisco is that it's the home city of her literary idol: Garrison Griswold, book publisher and creator of the online sensation Book Scavenger (a game where books are hidden in cities all over the country and clues to find them are revealed through puzzles). Upon her arrival, however, Emily learns that Griswold has been attacked and is now in a coma, and no one knows anything about the epic new game he had been poised to launch. Then Emily and her new friend James discover an odd book, which they come to believe is from Griswold himself, and might contain the only copy of his mysterious new game.
Racing against time, Emily and James rush from clue to clue, desperate to figure out the secret at the heart of Griswold's new game―before those who attacked Griswold come after them too.
Also in this series: The Unbreakable Code, and The Alcatraz Escape (out May 2018)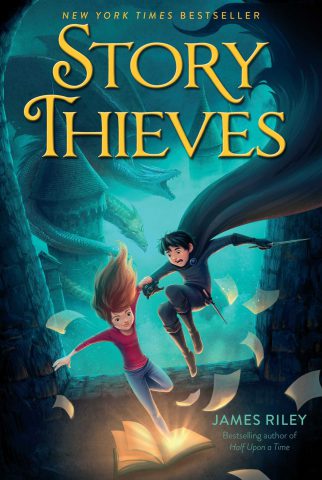 Life is boring when you live in the real world, instead of starring in your own book series. Owen knows that better than anyone, what with the real world's homework and chores.
But everything changes the day Owen sees the impossible happen—his classmate Bethany climb out of a book in the library. It turns out Bethany's half-fictional and has been searching every book she can find for her missing father, a fictional character.
Bethany can't let anyone else learn her secret, so Owen makes her a deal: All she has to do is take him into a book in Owen's favorite Kiel Gnomenfoot series, and he'll never say a word. Besides, visiting the book might help Bethany find her father…
…Or it might just destroy the Kiel Gnomenfoot series, reveal Bethany's secret to the entire world, and force Owen to live out Kiel Gnomenfoot's final (very final) adventure.
Also in this series: The Stolen Chapters, Secret Origins, Pick the Plot, and Worlds Apart (March 2018)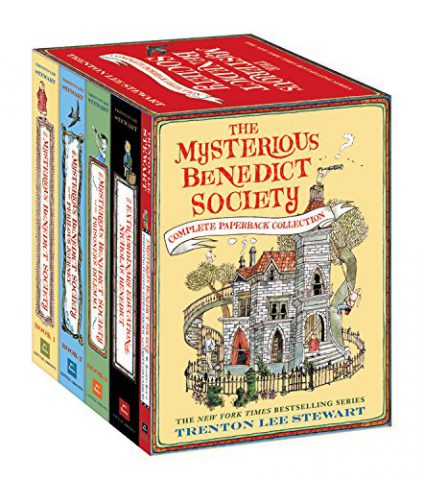 "Are you a gifted child looking for special opportunities?" Dozens of children respond to this peculiar ad in the newspaper and are then put through a series of mind-bending tests, which readers take along with them.
Only four children–two boys and two girls–succeed. Their challenge: to go on a secret mission that only the most intelligent and inventive children could complete. To accomplish it they will have to go undercover at the Learning Institute for the Very Enlightened, where the only rule is that there are no rules. But what they'll find in the hidden underground tunnels of the school is more than your average school supplies. So, if you're gifted, creative, or happen to know Morse Code, they could probably use your help.
Also in this series: and the Perious Journey, and the Prisoner's Dilemma, The Extraordinary Education of Nicholas Benedict (a prequel) , and the companion puzzle book, The Mysterious Benedict Society: Mr. Benedict's Book of Perplexing Puzzles, Elusive Enigmas, and Curious Conundrums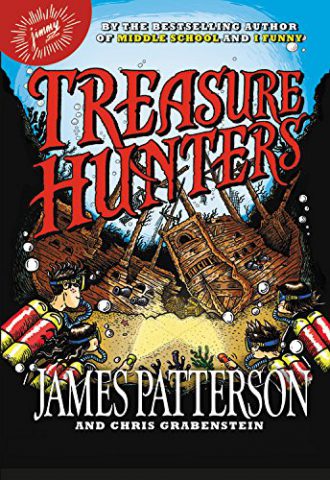 The Kidd siblings have grown up diving down to shipwrecks and traveling the world, helping their famous parents recover everything from swords to gold doubloons from the bottom of the ocean. But after their parents mysteriously disappear, the kids are suddenly thrust into the biggest treasure hunt of their lives. They'll have to work together to defeat dangerous pirates and dodge the hot pursuit by an evil treasure hunting rival, all while following cryptic clues to unravel the mystery of what really happened to their parents–and find out if they're still alive.
Also in this series: Danger Down the Nile, Secret of the Forbidden City and Peril at the Top of the World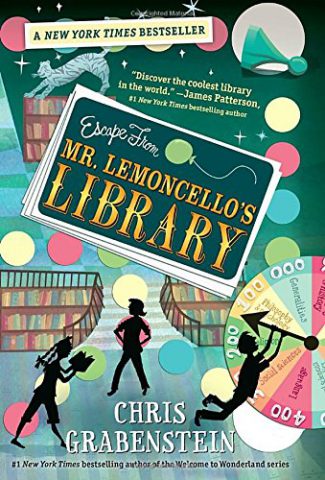 Kyle Keeley is the class clown and a huge fan of all games—board games, word games, and particularly video games. His hero, Luigi Lemoncello, the most notorious and creative gamemaker in the world, just so happens to be the genius behind the construction of the new town library. Lucky Kyle wins a coveted spot as one of twelve kids invited for an overnight sleepover in the library, hosted by Mr. Lemoncello and riddled with lots and lots of games. But when morning comes, the doors stay locked. Kyle and the other kids must solve every clue and figure out every secret puzzle to find the hidden escape route!
Don't miss bonus content in the back of the book—extra puzzles, an author Q&A, and more!
Also in this series: Mr. Lemoncello's Library Olympics, and Mr. Lemoncello's Great Library Race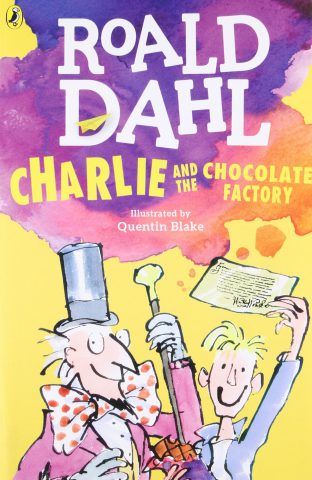 Willy Wonka's famous chocolate factory is opening at last! But only five lucky children will be allowed inside. And the winners are: Augustus Gloop, an enormously fat boy whose hobby is eating; Veruca Salt, a spoiled-rotten brat whose parents are wrapped around her little finger; Violet Beauregarde, a dim-witted gum-chewer with the fastest jaws around; Mike Teavee, a toy pistol-toting gangster-in-training who is obsessed with television; and Charlie Bucket, Our Hero, a boy who is honest and kind, brave and true, and good and ready for the wildest time of his life!
More Colorful books by Roald Dahl: James and the Giant Peach, Fantastic Mr. Fox, Matilda, The BFG, The Witches
"From the bestselling author of Escape from Mr. Lemoncello's Library and co-author with James Patterson of Treasure Hunters, comes a hilarious illustrated series about all the wacky things that happen when you live in a motel!"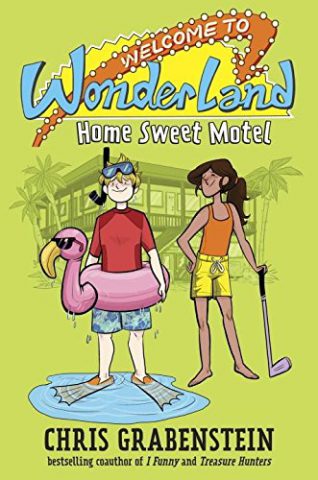 Eleven-year-old P. T. Wilkie may be the greatest storyteller alive. But he knows one thing for a fact: the Wonderland Motel is the best place a kid could ever live! All-you-can-eat poolside ice cream! A snack machine in the living room! A frog slide! A giant rampaging alligator! (Okay, that last one may or may not be made up.) There's only one thing the Wonderland doesn't have, though—customers. And if the Wonderland doesn't get them soon, P.T. and his friend Gloria may have to say goodbye to their beloved motel forever.
They need to think BIG. They need to think BOLD. They need an OUTRAGEOUS plan. Luckily for them, Gloria is a business GENIUS, and OUTRAGEOUS is practically P.T.'s middle name. With Gloria's smarts and P.T.'s world-famous stories and schemes, there's got to be a way to save the Wonderland!
Also in this series: Beach Party Smurf Monkey, Sandapalooza Shake-Up (May 2018)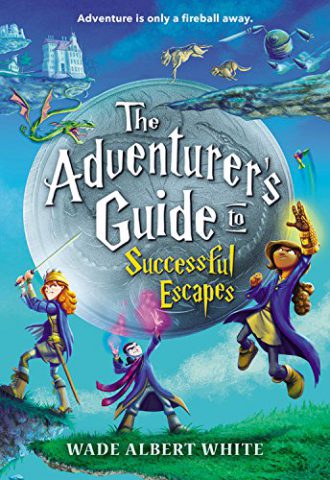 Anne has spent most of her thirteen years dreaming of the day she and her best friend Penelope will finally leave Saint Lupin's Institute for Perpetually Wicked and Hideously Unattractive Children. When the big day arrives, a series of very curious happenings lead to Anne being charged with an epic quest. Anne, Penelope, and new questing partner Hiro have only days to travel to strange new locales, solve myriad riddles, and triumph over monstrous foes–or face the horrible consequences.
The sequel: The Adventurer's Guide to Dragons (and Why They Keep Biting Me)
More Great Tween Fiction