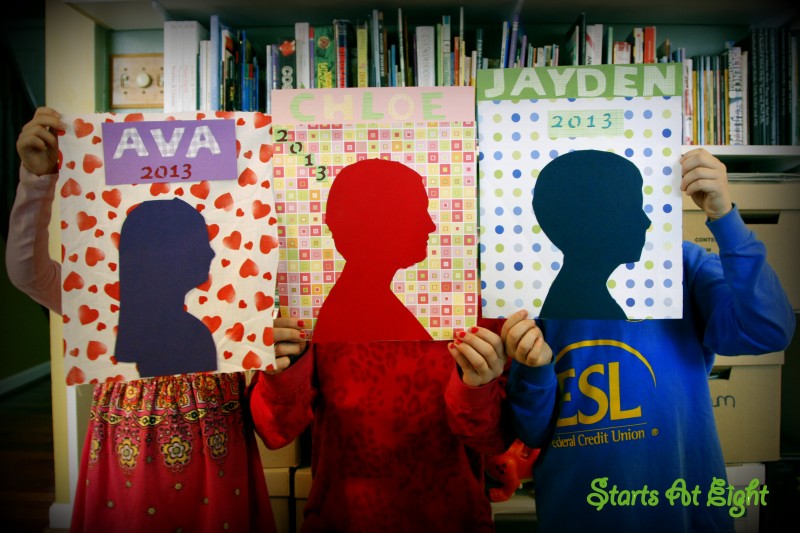 I created this art project from an article I saw in Family Fun Magazine called Simple Silhouette.  I added more options and details to their basic project to create a fun wall hanging of each of the kids.  Their dad keeps telling me how he now has more empty wall space in his office at work and would like something to hang there.  I think these Paper Silhouettes will be the perfect personal touch to add to his walls!
Supplies:
solid colored card stock
patterned scrap book paper
patterned fabric
camera and printer
stencils
markers, scissors, glue, tape, pencils, paperclips
frame (we made 11 X 14 sized projects)**you don't need to frame this project
Directions:
1. Have your children pick out their color schemes. This is a great time to incorporate a mini lesson on the color wheel using terms like complimentary and tertiary. I laid out all the colored card stock, patterned card stock and fabric to have the kids choose. They need to pick two things: first is a background for their silhouette (either patterned scrap book paper or patterned fabric). The second thing they need to pick a solid color of card stock which they will cut into the shape of their silhouette. NOTE: This took longer than any part of the project because my kids had a hard time choosing their color schemes.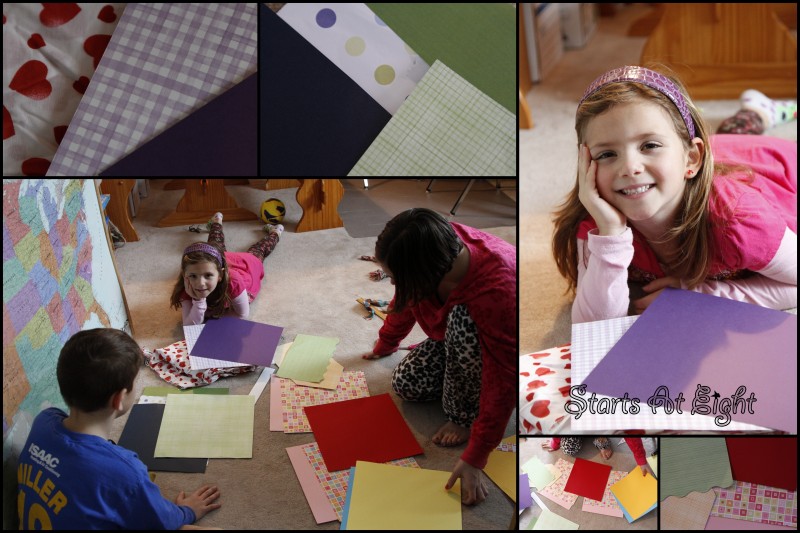 2. Photograph each one of their heads from the side. It is best to do it with the background as blank as possible to avoid distractions in the photo. I put them in front of a door.
3. Enlarge the photo on your printer or in a copy machine to the desired size. Be sure to print in black and white.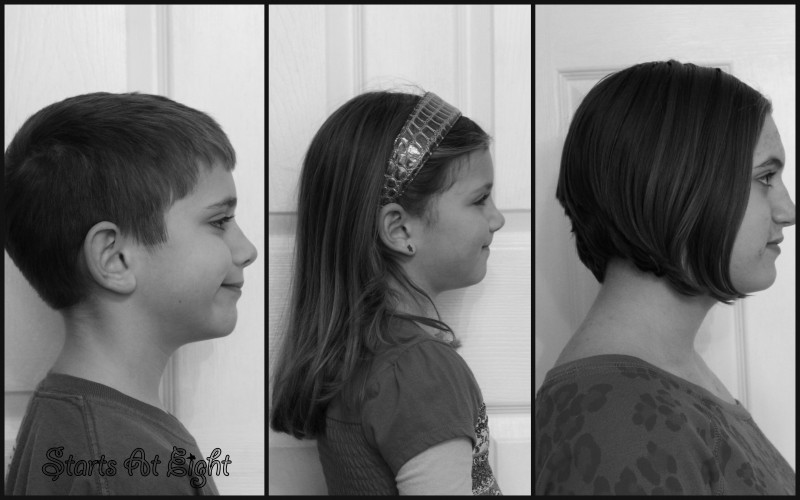 4. Paper clip the sheet with the photo on it on top of the piece of solid colored card stock that your child chose for their silhouette. Have them cut around their head and shoulders, cutting through both pieces of paper.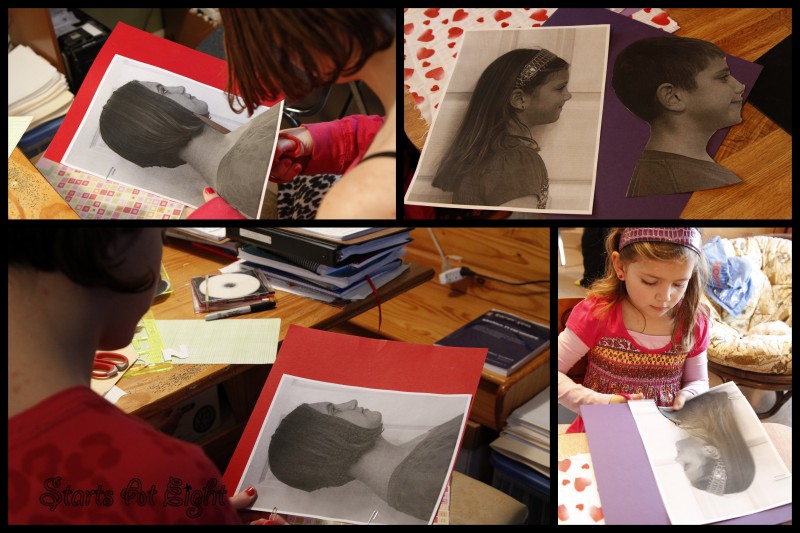 5. Remove the back panel from the frame. Cover the panel with glue stick, then lay on the patterned scrap book paper or fabric of your child's choosing, trimming edges if needed.
6. Attach the silhouette on top of the patterned paper or fabric.
7. We also chose to use stencils to create the letters in their names (this we did on scrap-booking paper) as well as stenciling the date in marker on the project.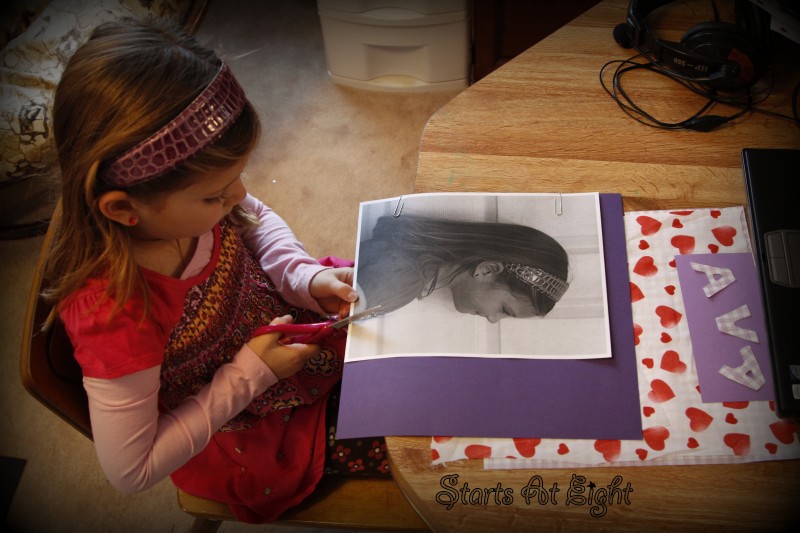 NOTE: The photo of our "finished projects" at the top does not include their frames. We put the entire project together first (not gluing it into the frame) because we had not bought frames yet. You can also just use cardboard to create a frame.
Here is a really bad cell photo of the finished Paper Silhouettes on the wall in my husband's office: