This is our second child to be homeschooling through high school – 10th Grade. While so many things have changed (even our 10th Grade Homeschool Curriculum Choices from the first child), one thing remains the same, I am honored to be a part of his high school years. We have always given our children the option to go to public school, so the fact that he chooses to be homeschooled will always feel like a special gift to me.
According to the NYS Homeschool Regulations there are certain things that need to be covered for the homeschool high school years.  You can check out my 4 year High School Plan – FREE Printable Spreadsheet Planner that I use to map out the high school years for my children.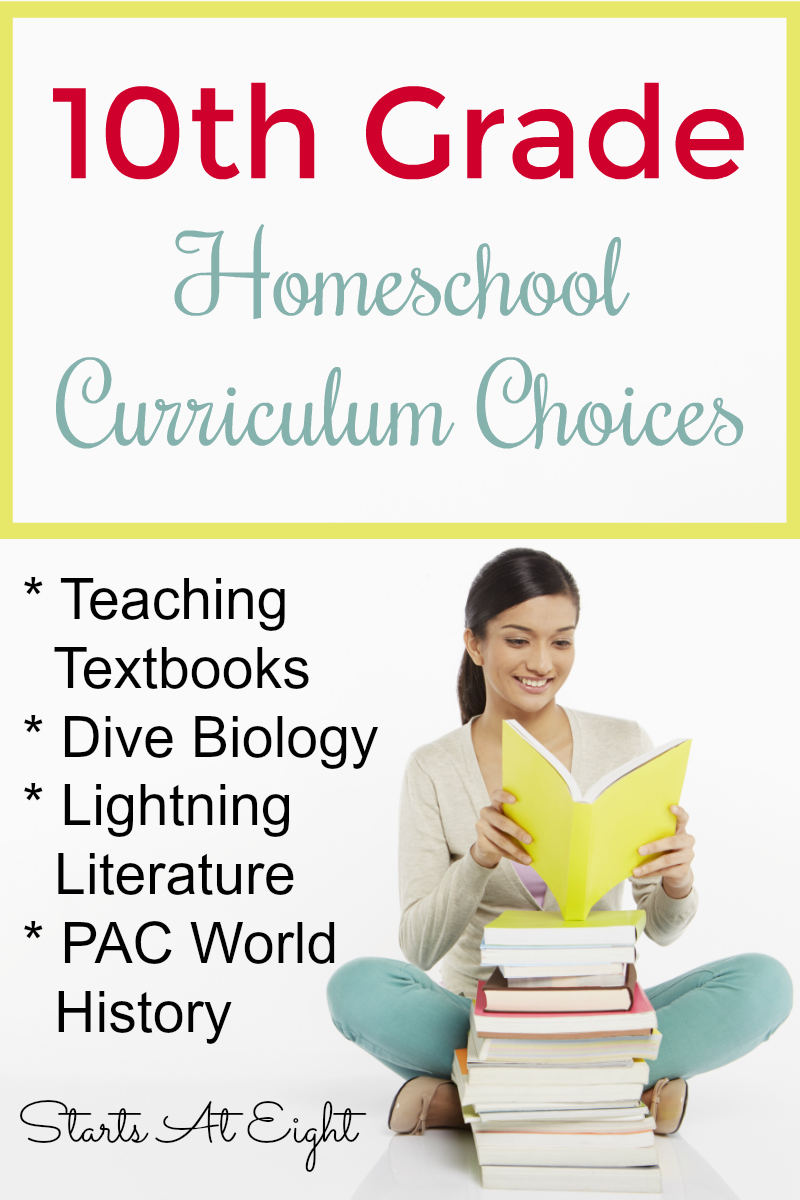 One of the things we are focusing on this year is completing some CLEP credit. Over the summer he has been studying for his first CLEP Exam – US History I (and possibly College Algebra).
You can check out my series on CLEP (College Level Examination Program).
I have been so pleased to find Jayden having an opinion about the classes he wants to take this year. While he studied Spanish in 9th grade, he didn't love it and wanted to switch to ASL. For that reason he will be taking his first class at our local community college – ASL I.
While homeschooling my first, Chloe, we realized in 10th grade that we could easily graduate her a year early (based on the NYS Homeschool Regulations) with all the credits she had taken and would take in 11th grade. As is typical with first born children, she was the guinea pig. For Jayden we are planning on Graduating Homeschool High School Early as well. (<- Read how we are doing that! Coming soon!)
10th Grade Homeschool Curriculum
Mathematics (1 Unit)
We will be continuing on with Teaching Textbooks again this year with Geometry. As well as doing some more studying for the College Algebra CLEP.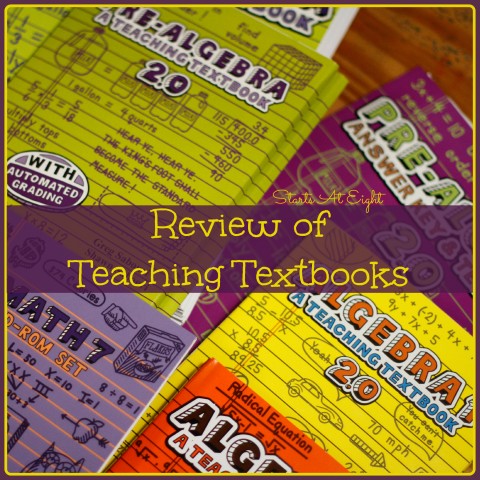 English (1.5 Units)
Jayden will be doing 1.5 credits of English again this year as he needs 4 to graduate. Since he will be graduating in 3 years instead of 4, that extra .5 credit each year will cover the required amount of English that he needs.
We are using British Literature from Lightning Literature and Composition from Hewitt Homeschooling.
British Literature is split into two sections:

I have also compiled a list of World and British Literature for High School that we will read a few selections from and do some written papers in response to.
World History & Geography (1.5 Units)
To complete his full 4 credits of required history for high school Jayden completed a half credit of geography work on top of his history studies for 9th and will do so for 10th grade too.
For 9th grade we studied American History using Pandia Press American History Odyssey.
For 10th grade we are using Paradigm Accelerated World History Curriculum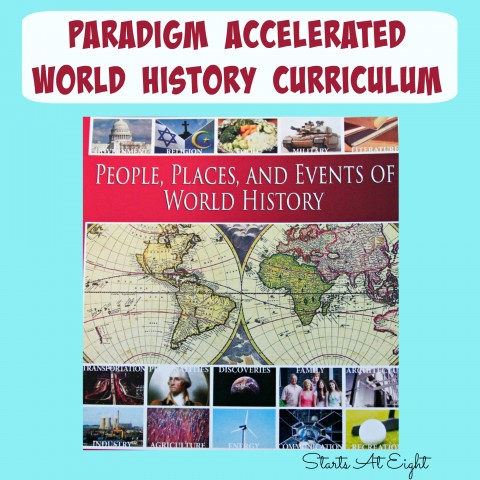 For geography we will be using North Star Geography, making his own atlas along the way.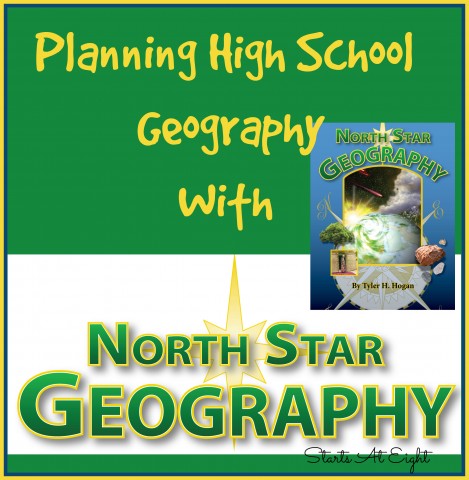 Science (1 Unit)
We used DIVE Science for 9th grade and are very happy with the course.  (See How I Teach High School Science) This course includes textbook reading and note-taking, lectures, video labs and unit exams.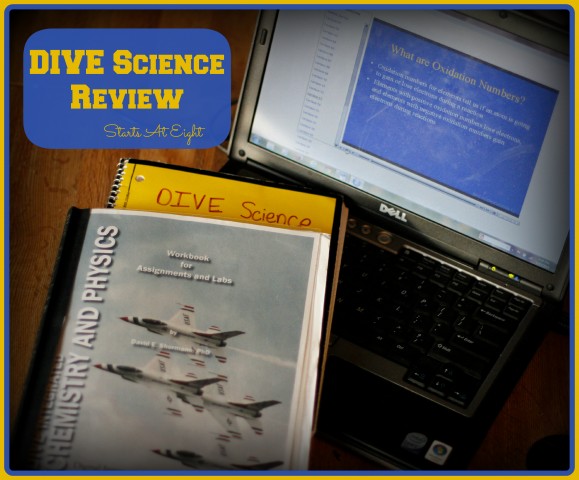 This year we are using DIVE Biology and are buying the science kit to do many of the labs hands on in our home.
Music (.5 Credits)
In NYS 1 credit of music/art is required in high school. Last year Jayden completed .5 credit of Art Appreciation using Easy Peasy.
This year he will be completing .5 credits of Music Appreciation with Easy Peasy High School Music Appreciation which is a FREE, half credit course that is meant for independent study and done online.  It is broken down into days – 90 days all individually planned so it is easy for the student to follow and complete.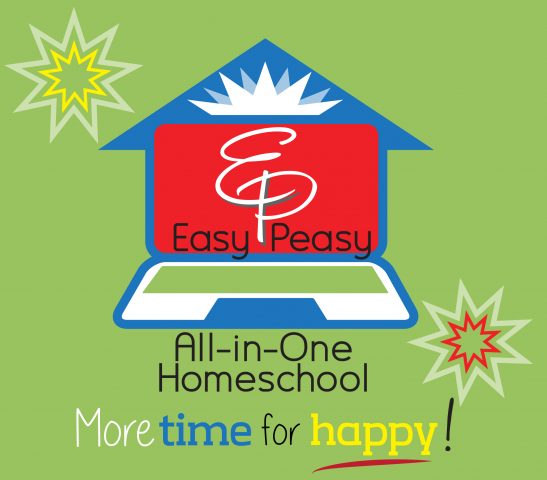 Electives
This year we have chosen 2 electives: ASL and Driver's Education/Auto Upkeep.
ASL
Jayden is taking ASL I at our local community college. The text they are using is Signing Naturally which can also be used at home.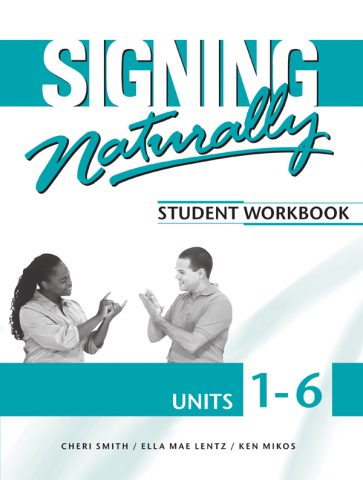 In addition to the text above I have collected a large list of resources for teaching, learning, and or support help for ASL.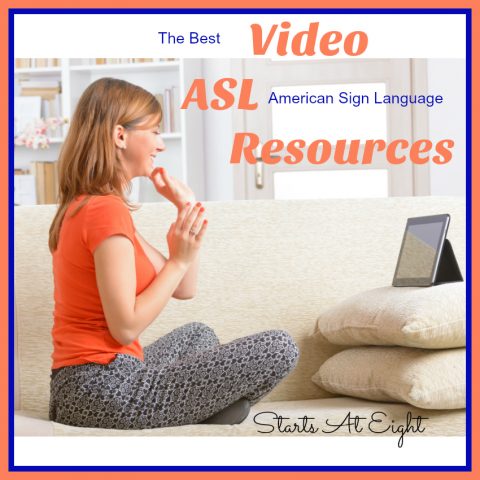 Driver's Education/Auto Upkeep
It's that time again! I can't believe child number 2 will be getting his license this year! Just as we did with our daughter, we included Driver's Education as well as an Auto Upkeep course in her high school studies as elective courses.
All Our Homeschool Curriculum Choices
Interested in a different grade level?
Check out our middle school – 7th Grade Homeschool Curriculum Choices by clicking on the image below!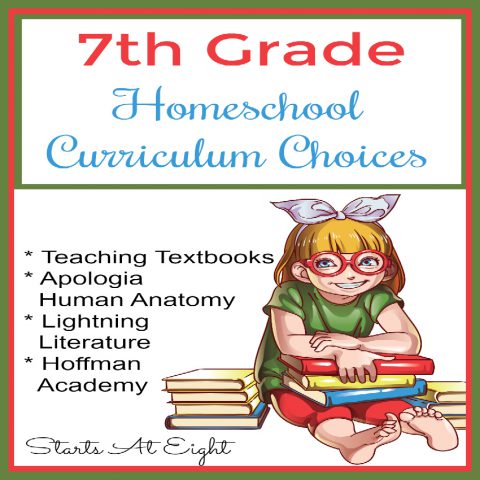 You can check out all of our homeschool curriculum choices by clicking on the image below!