Are you looking for high school level World History Curriculum? Want something that your student can be independent with? Print or digital? Then Paradigm Accelerated World History Curriculum might be just what you are looking for!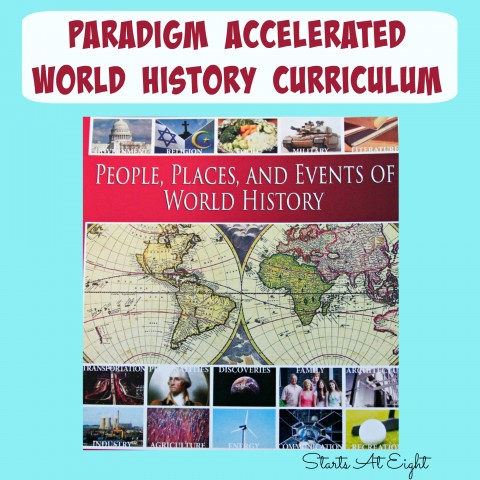 I love doing unit studies for history and science, but as my teen moves through the high school years it has become evident that she does not feel the same.  Independent learning becomes the focus in our home from about 7th grade on and she prefers either video based, or work book style learning. Therefore in order for her to be independent and successful we needed to find something along those lines.
Disclosure: I received free PAC materials in both digital and print format as well as compensation for my time to give an honest review of these products and services. All opinions expressed here are my own, and I was not required to post a positive review. Please see my full Disclosure Policy for more details.
Paradigm Accelerated Curriculum is great for work book based learners. It's also great for students that need a clear beginning and end point. (In walk my son and youngest daughter who need to know exactly how long each thing is going to take and need a very clear end point.)
Paradigm Accelerated World History Curriculum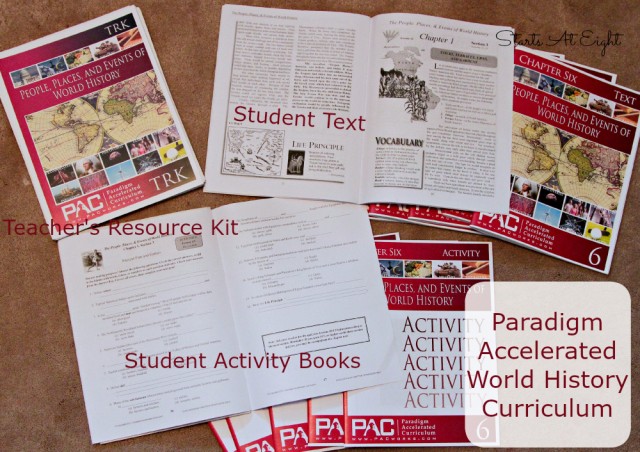 This Paradigm Accelerated World History curriculum is broken down into 3 parts: The Student Text, The Activity Books, and the Teacher's Resource Kit. It covers everything from agriculture to industry, military, religions, the arts and so much more!
1. The Student Text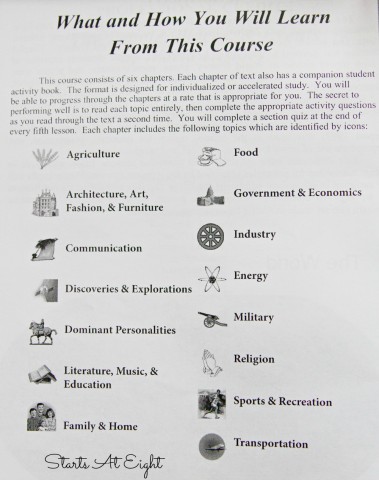 I love that this student text is done in a clear story book style as it feels more like reading a book then trying to soak up facts. The Student Text is broken down into six chapters, each of which are in their own booklets. What is nice about that is how portable the currciulum is. Need to be on the go? No problem! You can easily grab your Student Text and Activity Book and not add 30 lbs to your load!
Each chapter is broken down into smaller sections that include vocabulary boxes and related photos.
2. The Activity Book
There are six corresponding activity booklets to go along with the Student Text booklets. These Activity Books contain multiple choice, vocabulary definitions, and fill in the blank style questions for each section.
3. The Teacher's Resource Kit
The Teacher's Resource Kit contains answers for each chapter's activities, quizzes, and test.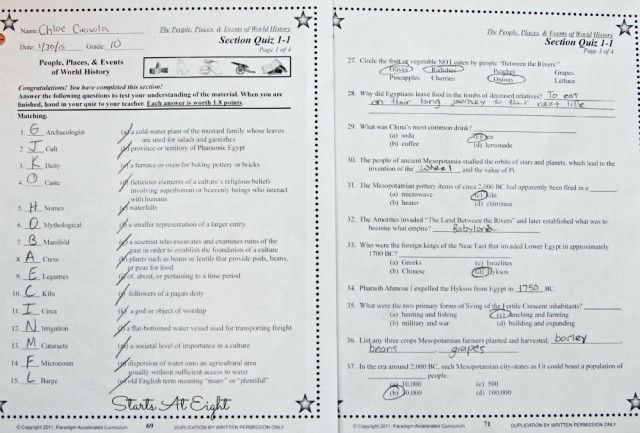 One of the things my teen loves about this program is that it states that,  "if you score 85% or higher on the three section quizzes for each chapter, then you may be exempt from the chapter test!"
All in all, Paradigm Accelerated Curriculum is set up in a manner that combines both reading and visual stimuli in order to offer a well-rounded, comprehensive curriculum.
Be sure to check out all my Paradigm Accelerated Reviews!
Purchase Paradigm Accelerated World History Curriculum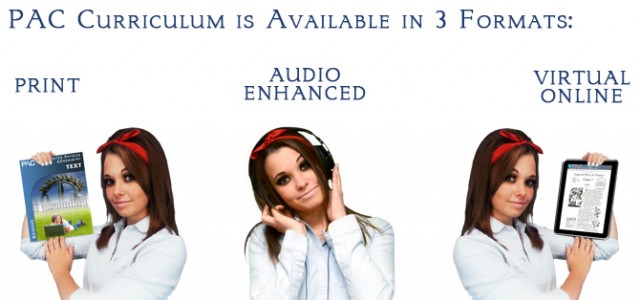 You can purchase Paradigm Accelerated Curriculum in both print and digital formats.
Please Note: PAC is in the process of incorporating QR codes into all their courses, allowing the students to access extra content via smartphone. As of now, the only course with this technology is biology.
Printed Price:  Full Course Kit $111.35
Digital Price: The digital format is broken up into three components. (You also purchase this option for Audio Enhanced when purchased with a separate 3rd party text-to-speech software.)
Paradigm Discounts
A 20% Discount is offered to active military, farmers, ranchers, ministry families, foster parents , and first responders.
A 40% Discount is offered to single parents, as well as homeschool groups (from homeschool groups there is a combined minimum purchase of $1000)
If you qualify for either of these discounts, be sure to call Paradigm at 325-649-0976 for the coupon code to use during the checkout process.
Connect with Paradigm
Be sure to follow Paradigm Accelerate Curriculum and check out the other courses they have to offer!