We are studying a combination of World History and World Geography this year for our high school history studies. Create Your Own Atlas is one of the components we are choosing to include in our study of the world.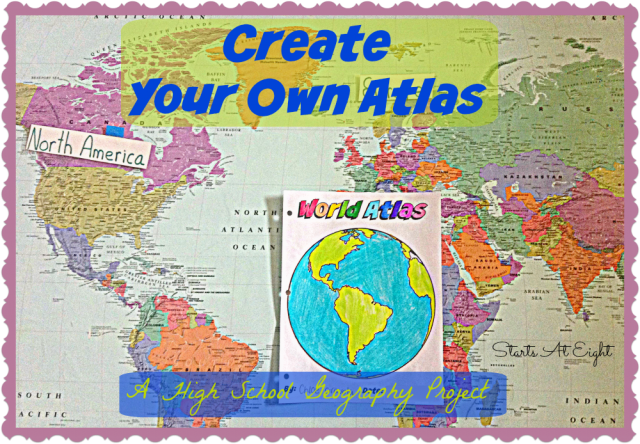 Studying maps and geography is an important part of not only history, but of practical knowledge and skills. Knowing where something how to find something on a map as well as knowing where something is can help us place things like climate and culture for specific places based on where they are located. Thus map skills are the stepping stones to geography and history.
Map Skills
One of the goals of studying geography is to gain map skills. Map skills are things like interpreting the a title of a map, how to read a compass, how to identify landmarks and knowing how
to calculate distance. You will see terms like compass, key, north, south, east, west, physical, political, scale, symbols and more. Knowing these things will help you in your geography studies.
Resources for Teaching Map Skills
Create Your Own Atlas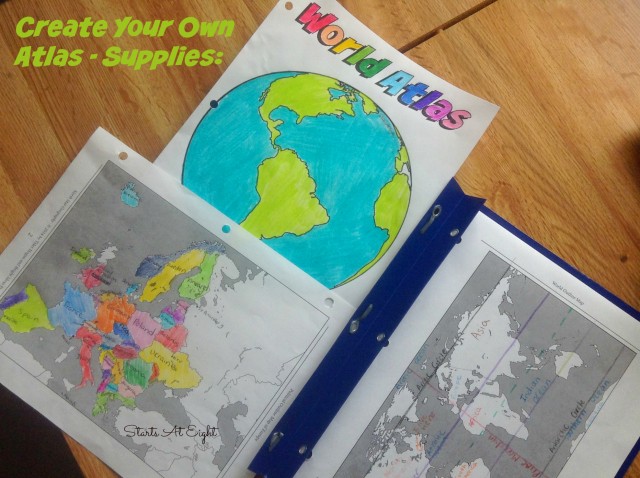 We are using North Star Geography for High School this year. One of the great things about this program is that it offers tons of options for you to pick and choose from. (See how we Planned our High School Geography using North Star)
One of the activities we chose was to create our own atlas.
To start off with I created a Create Your Own Atlas Cover Page. You can download this and use it simply by right clicking on the image and selecting "save as".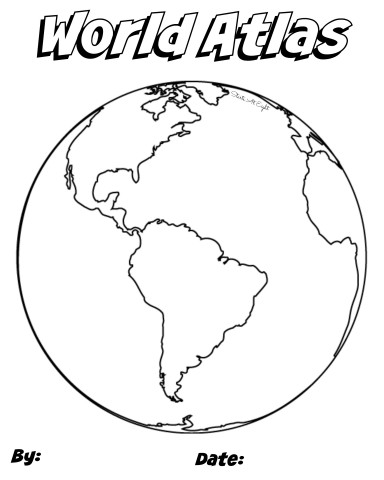 North Star Geography includes lists of countries, cities, rivers, lakes, mountains and more for you to use in creating the maps for your atlas. If you are not using North Star Geography you can create your own lists for your student to use by doing a Google search for the region you will be mapping.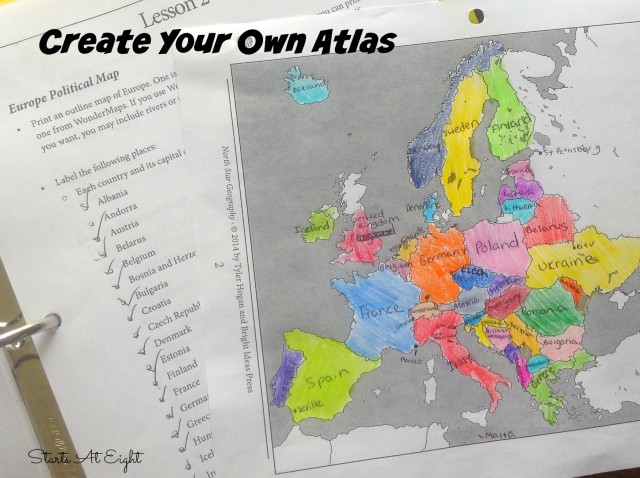 Another option for creating your own maps is with WonderMaps by Bright Ideas Press. WonderMaps allows you to customize the maps to your specifications with options to add or take out things like borders, country names, bodies of water, etc. This can be used as a stand alone to create your own atlas, or with North Star Geography as your spine.
Check out how we are creating our atlas, and how you can create one too! This video includes a peek at Wondermaps so you can see how highly versatile it is!
Another fun Geography Activity:
Where in the World? is a fun game to help your students with their geography. It includes free printable cards for you to use!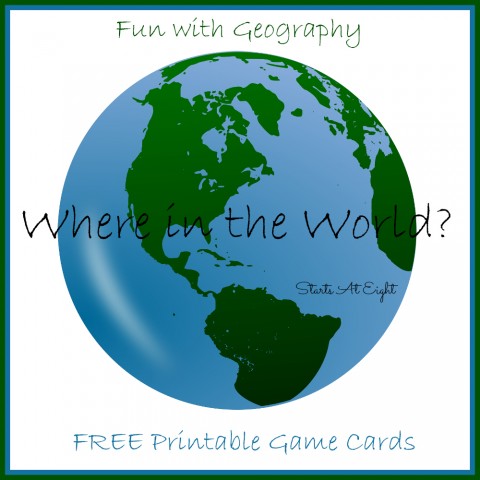 More Geography: