My baby is knee deep in middle school! I can't believe as each year goes by I am teaching that grade for the last time! So this is my third go around with 7th Grade Homeschool Curriculum. Many of my picks are tried and true, and we even have some new stuff.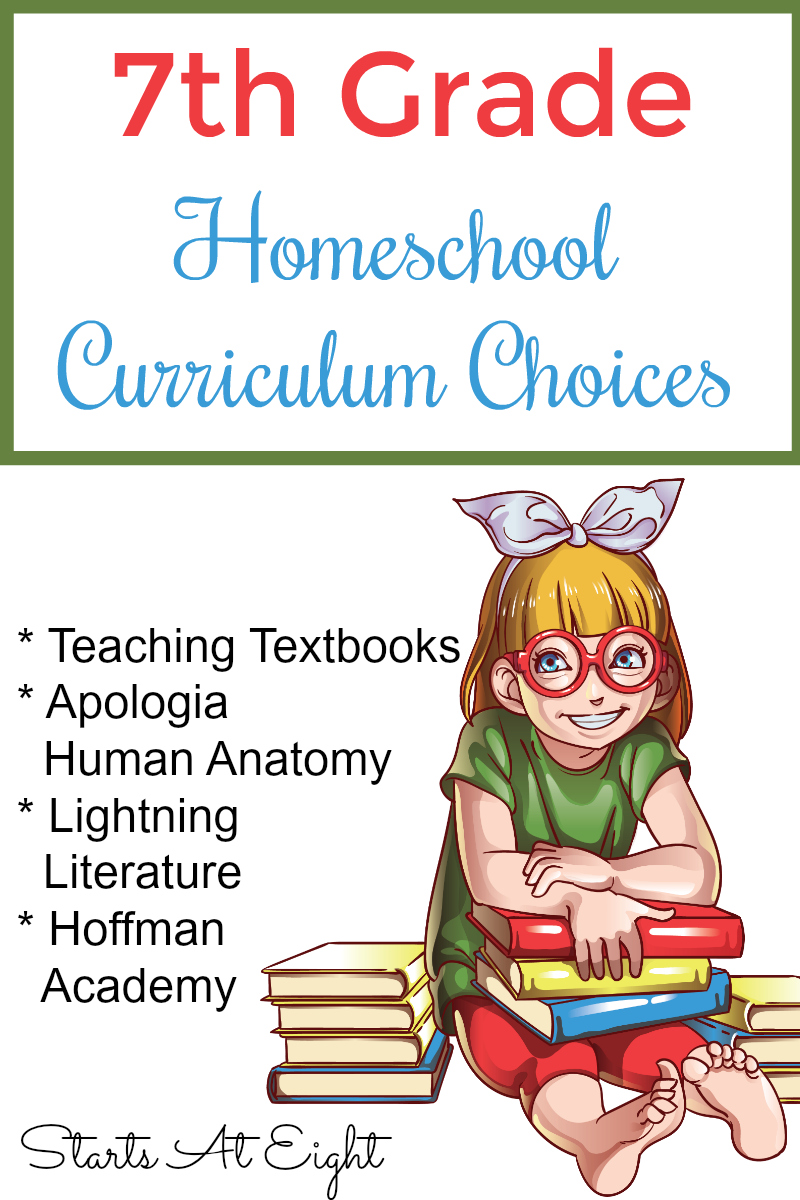 7th Grade Homeschool Curriculum
Mathematics
Tackling a second year of Teaching Textbooks for this girl! It's onto Pre-Algebra this year. While she really loved the book style of Singapore Math, she has transitioned well to this computer based curriculum. She isn't as strong in math as our son, but does a great job of writing out all her work which helps her immensely.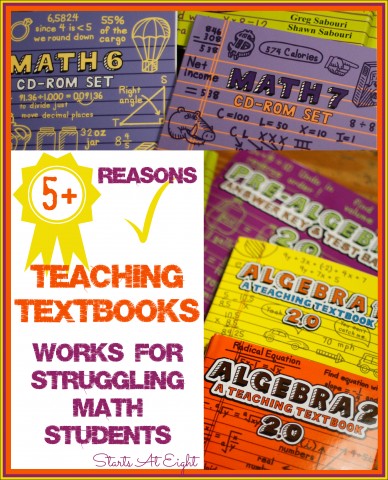 English/Language Arts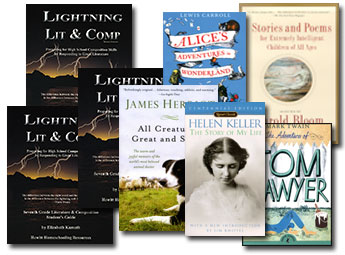 I have loved Lightning Literature since I was lucky enough to find it for my oldest when she was in 7th grade. The middle school years do a great job of including reading, vocabulary, comprehension questions, and break downs of many literary processes.
The Grade 7 Lightning Literature includes such classic literature as Alice's Adventures in Wonderland, Tom Sawyer, Helen Keller – The Story of My Life, and All Creatures Great and Small.
History/Geography
We are continuing to use Homeschool in the Woods History Through The Ages Timeline Materials as a spine for our two year American History course of study. Click on the image below to check out my series on how we are doing this. Be sure to Pin it for later as I will be adding resources as we go!
We will be kicking this year off with the Civil War and continue on from there.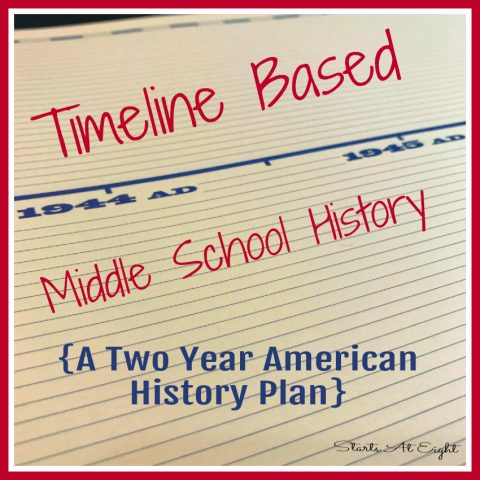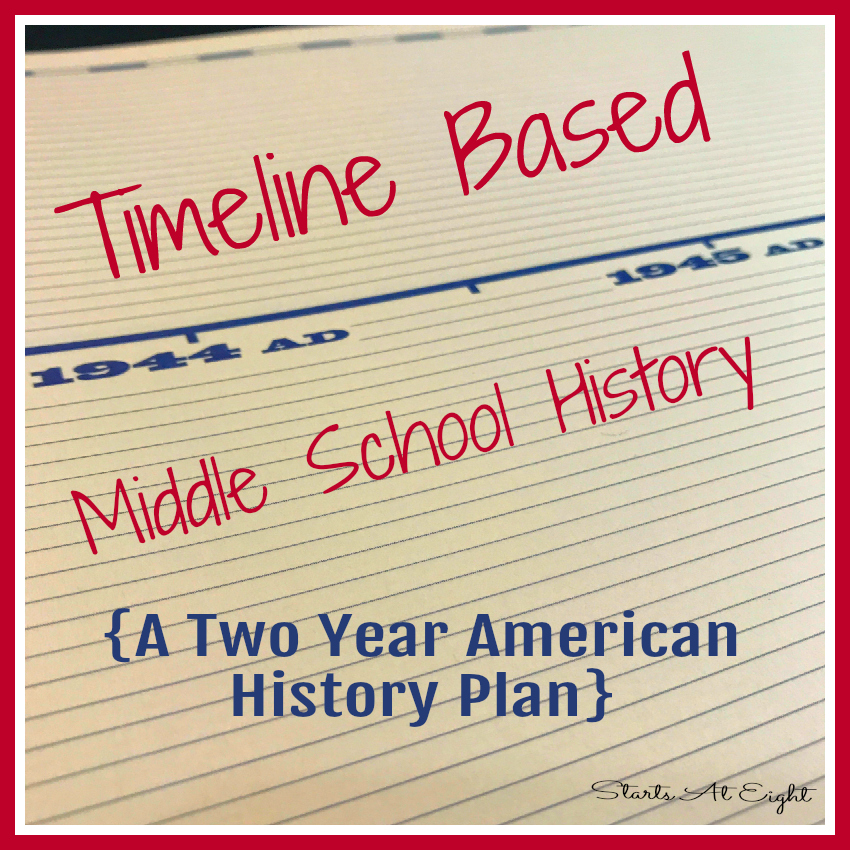 Science
While we have used other Apologia products such as Readers in Residence, Writers in Residence, and we even used Exploring Creation Through Chemistry and Physics when Jayden was in 6th grade and Ava 3rd, we have never used the Human Anatomy & Physiology.
Art
We are so thrilled to be part of the You Are an Artist Clubhouse! There are so many video and book tutorials it can be hard to decide where to start! Not only has Ava enjoyed many of the tutorials, but she has ventured out and created on her own with the techniques she has learned.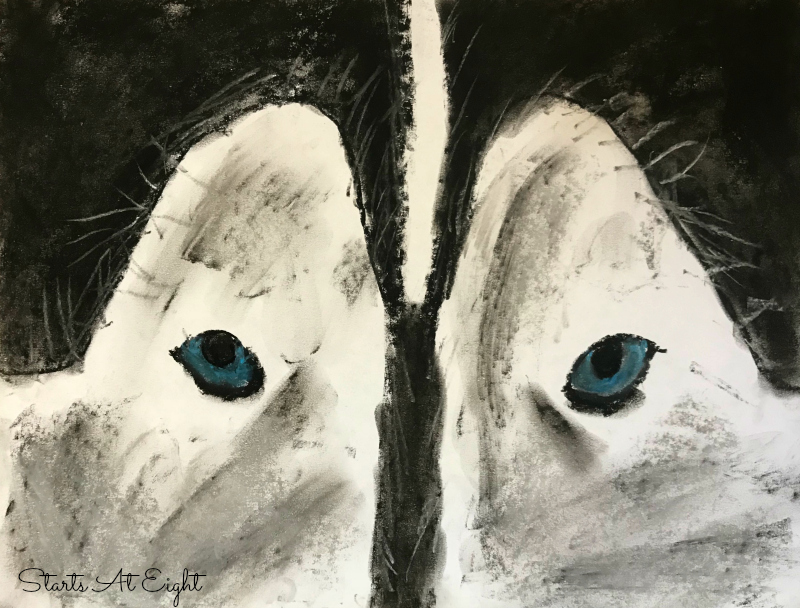 To learn more check out my You Are an Artist Clubhouse Review!
Music
Ava is still enjoying playing the piano using Hoffman Academy. And if it ain't broke, there is no need to fix it!
You can check out my Hoffman Academy Review by clicking on the image below!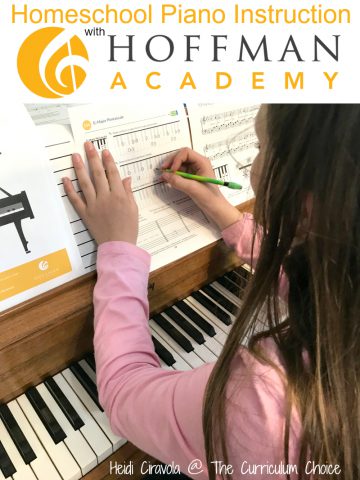 More Homeschool Curriculum Choices
Interested in a different grade level?
Check out our high school – 10th Grade Homeschool Curriculum Choices by clicking on the image below!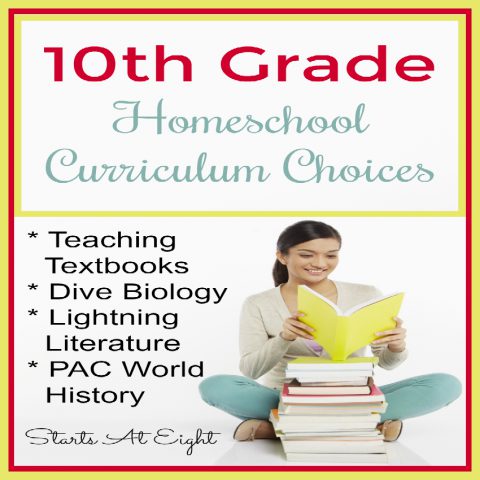 You can check out all of our homeschool curriculum choices by clicking on the image below!