Quote for the week:

Heaven knows that I ain't perfect
I've raised a little cain
And I plan to raise a whole lot more
Before I hear those angels sing
(Gonna get right with the lord)
But there'll be hell to pay
But I ain't in no hurry

Ain't in no hurry
Be a fool now to worry
About all those things I can't change
And the time that I borrow
Can wait till tomorrow
Cause I ain't in no hurry
Ain't in no hurry today
-Zac Brown Band
This week turned out to be one full of activity, only not as I had planned. The unusually warm, sunny weather here in NY caused us to put a few things (like another Van Gogh art project) on hold so that we could get outside and enjoy the weather!
For the next couple of weeks Ava and I are learning about teeth. I will be posting a separate post in the next day or two about our
teeth activities
.
Sunday:
Chloe just could not resist any longer! She just had to get in on the dough throwing action. Joey makes pizza almost every weekend, and has gotten so good at throwing the dough. Now he is working on teaching Chloe.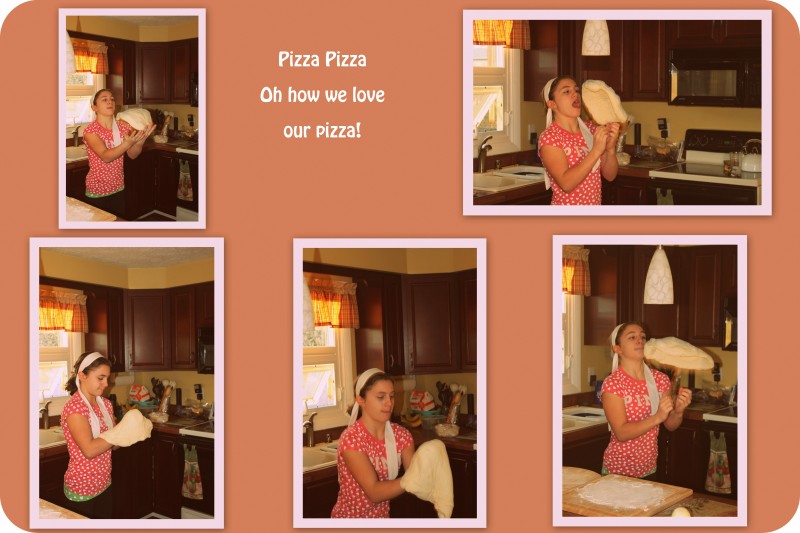 Monday:
We had a morning full of busy work and music lessons in the afternoon.
Tuesday:
In keeping with his need to be in the kitchen, Jayden found a recipe in the Ghana book that he wanted to try called
Accra Banana Peanut Cake
.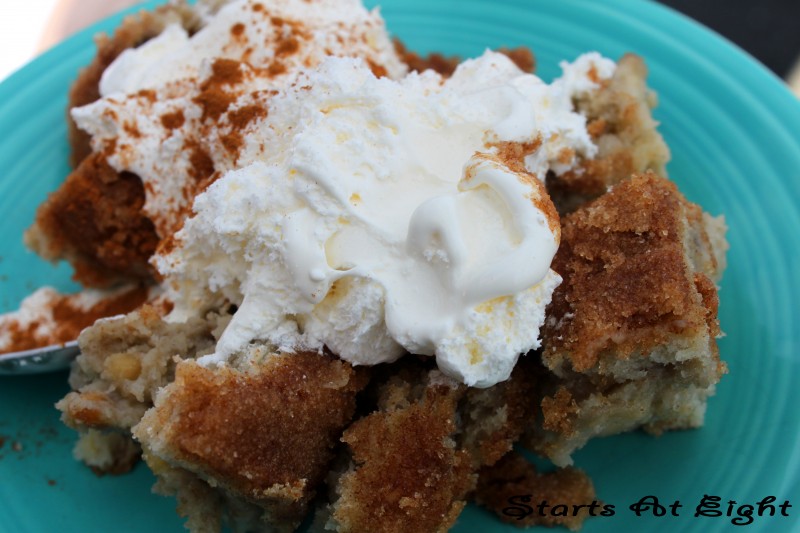 Wednesday:
Science brought about what Jayden has deemed the most fun experiment yet. We are learning about the difference between a solid, a liquid, and a gas, with this weeks topic being about density. It took a bit for Jayden to get it straight, but I think he is finally remembering that a solid is typically the most dense, then a liquid, then a gas. The experiment was fun for him because it was all about sinking & floating. They chose items to put in the sink after guessing whether or not they would float.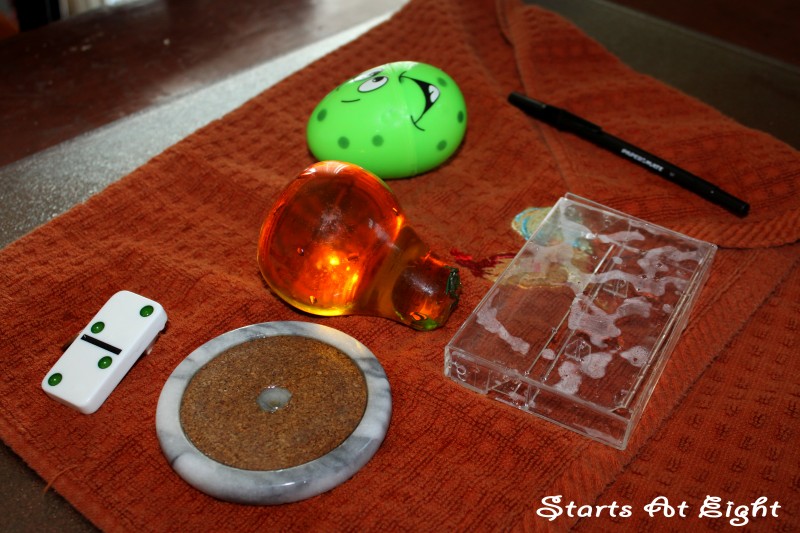 They also took different sized containers (boats) and added marbles to see how many it would take to sink the container.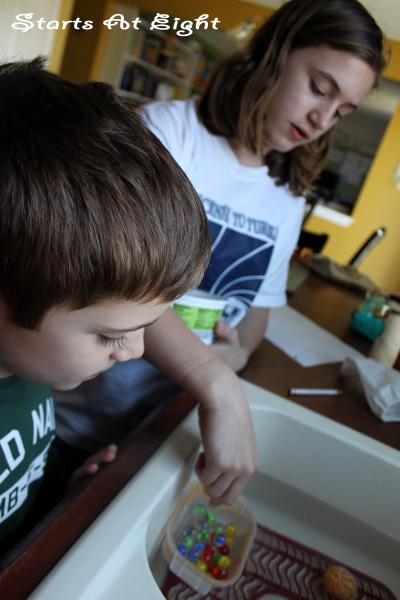 The two older kids have been participating in a Homeschool General Mixed Chorus and they had their concert today. It was so much fun to see it all come together. I loved how their director had a purpose for each of the songs she chose; whether to do it in two parts, harmonies, etc. Here is my favorite of the concert.
http://youtu.be/_orEM-GVBs0
Thursday:
One of the things that got added to our schedule was some work spent organizing and rolling the bags for the Girl/Boy Scout Annual Spring Food & Clothing Drive. Ava is a Daisy Girl Scout this year and thus we are participating with her troop. It became a family project putting the bags and fliers together, along with rubber banding them together.